For some odd reason, my KONT scenery is not showing up. I am working on that. Any who, the flight was from Las Vegas to Ontario in a Pan Am DC-8. Enjoy.
1. Pushing back.
2. A nice shot of the coal burner climbing away from LAS.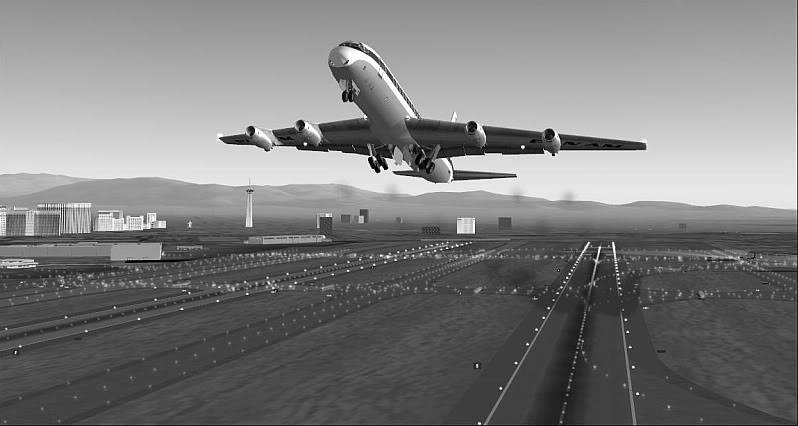 3.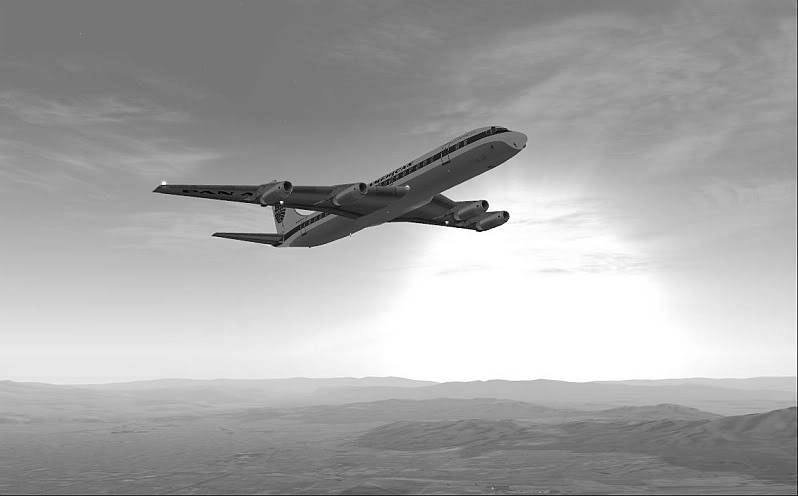 4.

5.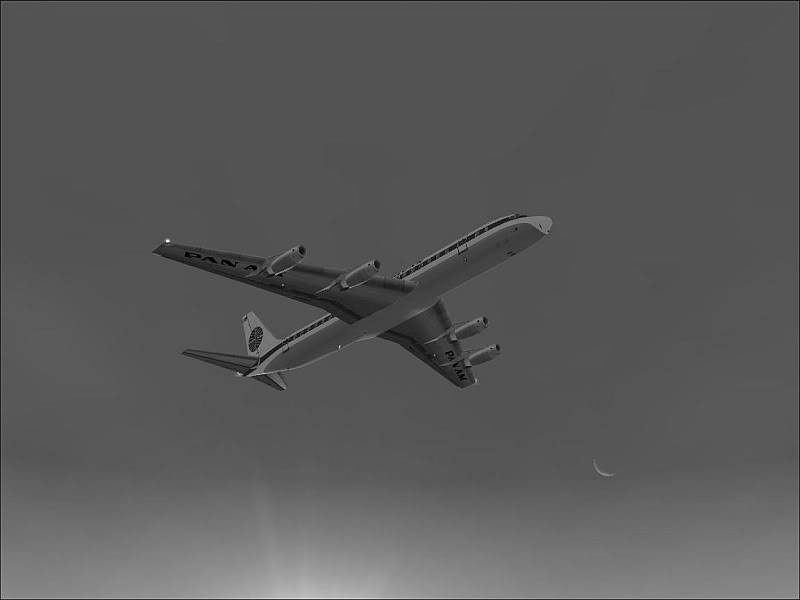 6.
7. Flying into the shot.
8.

9. "Them eye's are watchin ya."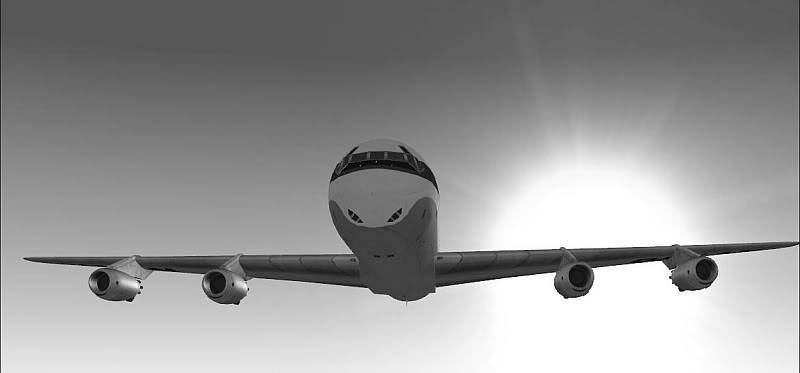 10. On approach over Ontario.
11. Final, with a view of the UPS ramp.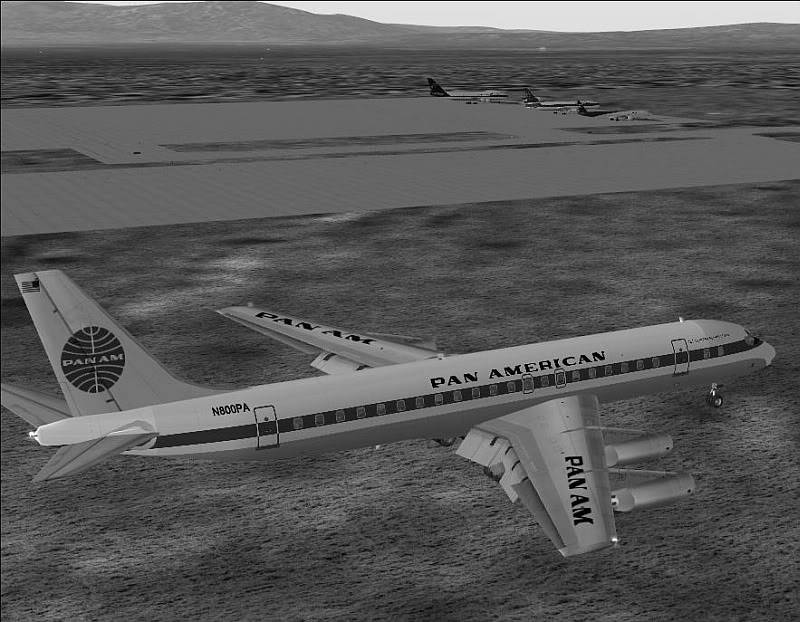 12. Slowing down.
13. Parked. Another DC-8 can be seen, as well as a few Mad Dogs.
Thanks for viewing.
lol nicce, I like it. great Shots !
Awesome pictures, shame about the ONT but I bet you will get it fixed 😀
PS: Nice idea with the black and white stuff happenin' 😎
Those are some nice looking screenshots man.
I agree with Cheeks, B&W looks great. DC-8 is a beautiful bird!