I did my solo today and I will tell you we went around the pattern two times stopped after taxiing off the runway and did the after landing checklist after the second time my instructor said go to your after landing checklist I did then out of the corner of my eye he was collecting papers I heard the door pop open and the unclicking of a seat belt he then said are you ready I said ye he said go ahead latch the door and fly. I flew by myself around the pattern twice the first landing was terrible but the second was perfect I got a certificate the back end of my shirt was cut off (some initiation thing) and I got a certificate with the incredible feeling that I got and airplane off the ground and back on the ground by myself it was the weirdest thing realizing once I lifted off that the seat next to me was pushed back and unoccupied I was terrified enthusiastic and in pure heaven when this happened boy what a great birthday because I was finally pushed out of the nest and told to fly on my own and sure enough I did. Thank God
Thank you
Hey man, congrats 😀
What airport did you fly out of ❓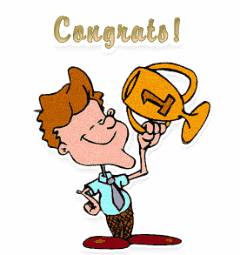 Well Done!
Congratulations!!! WOW!! They still do the shirt thing? hahahaha that's cool. They did that to my dad too when he first solo'ed, it is an old tradition.
congratz!
*note to self, dont wear good shirt for my first solo*
lol made a point not to do that 😂
Well done Karlw

,that's a fantastic achievement and something to be really proud of! 👍
Congratulations! I hope you enjoy all the solo flights to come!
Thank you all I can't wait to start working on the solo cross country
That's fantastic Karlw! Way to go! 🍻
Awesome ❗ 😀
What airport do you train out of?
Glad you had a good time!
Flyboy92
Awesome Job man! Congratulations!