It's not often i post VA shots but i thought i'd share these (just wish i could think of a storyline like bels' USAIR Tales

)
About a week ago i made a suggestion in the Captains forum about having a route to Juliana, only to be told we already have one

(they were very nice about it, they did'nt call me names or anything

).So i made my way from my hub at KSTL in a company 737-700 to KATL (our main HQ) from there i took a company 757-200 to KMIA and then finally a company 767-200 to Juliana. So these are the shots of the return from Juliana to Miami.
All closed up and ready for pushback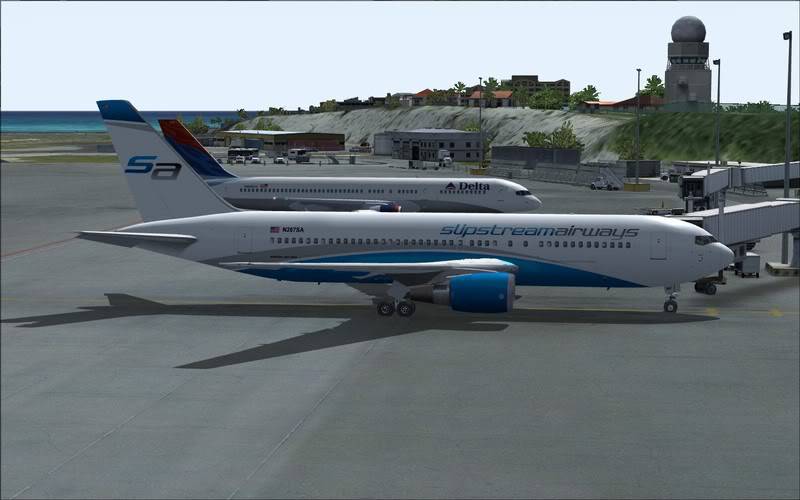 Taxi to RWY27, this is a bit unusual as this puts us taking off over the beach rather than landing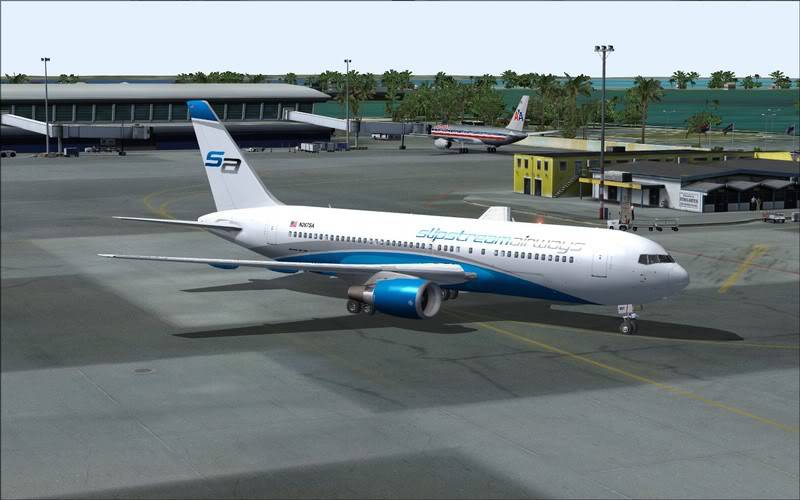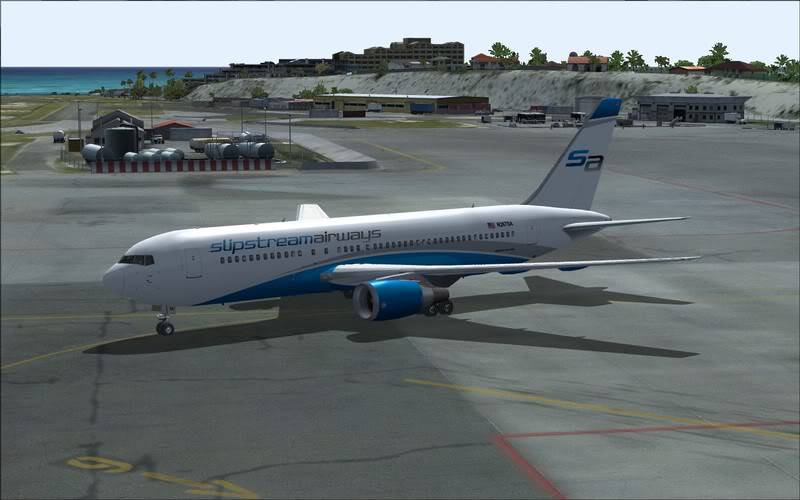 Holding for the departing Delta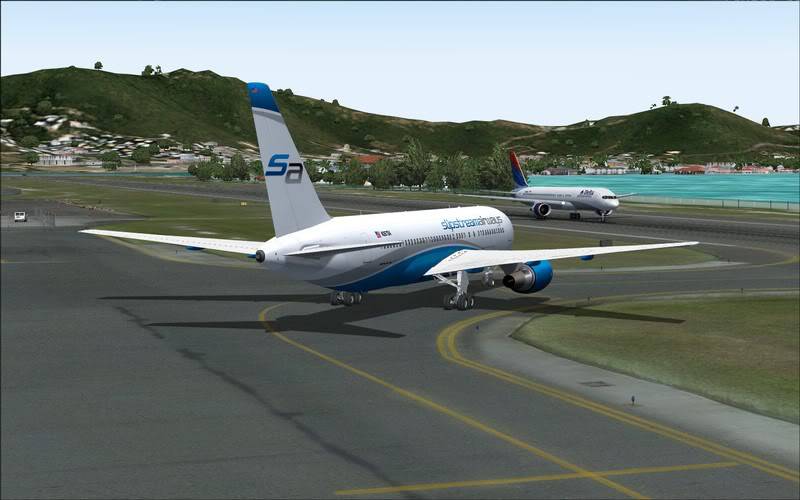 Crossing the beach on takeoff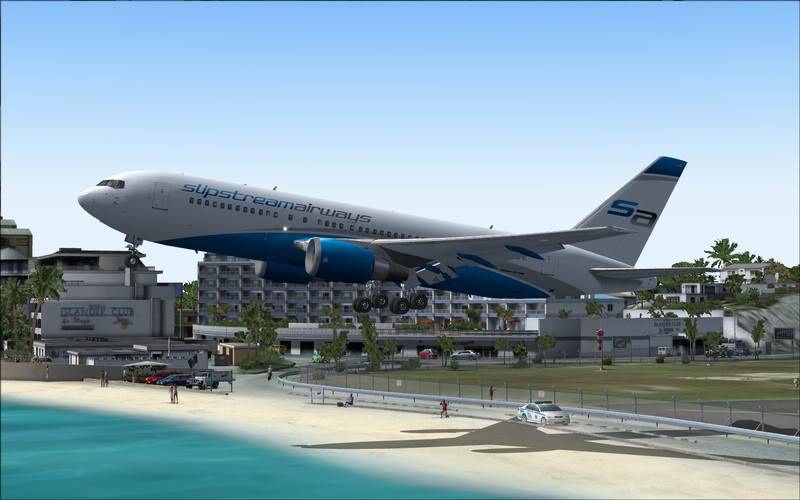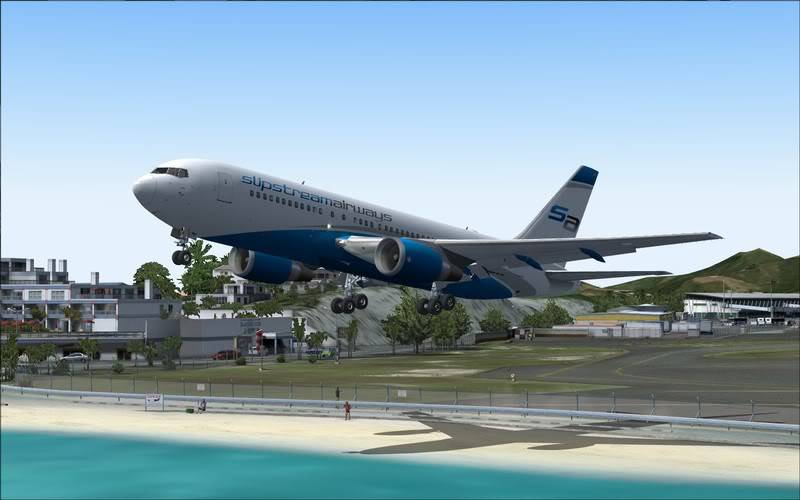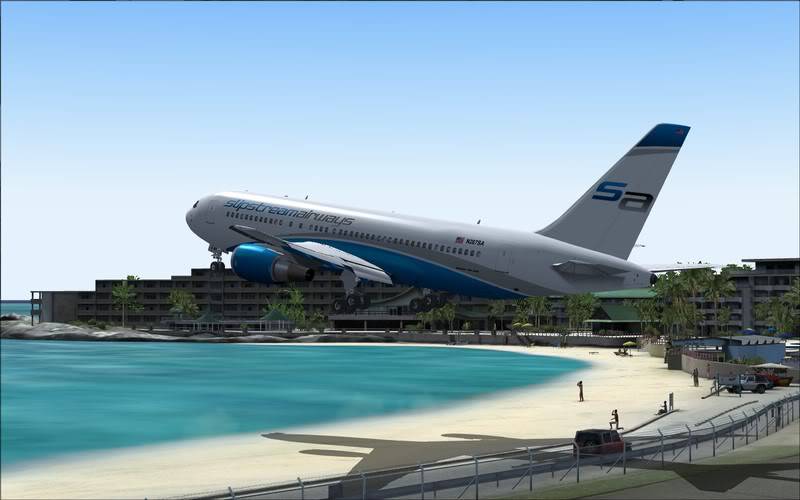 Climbing out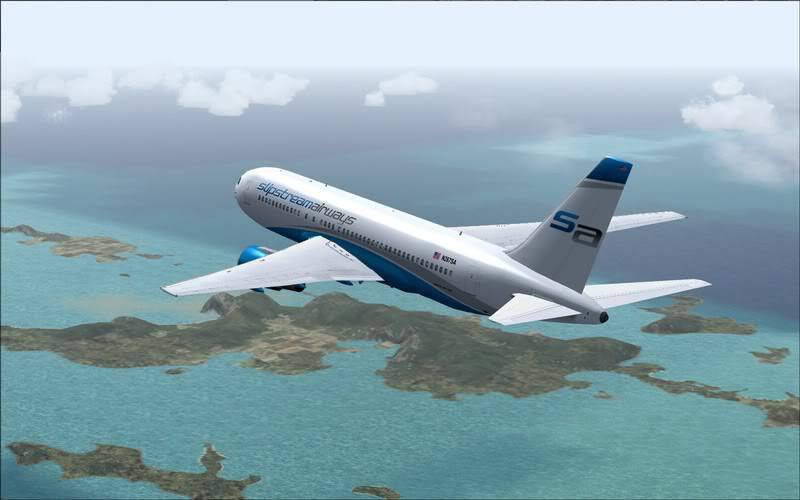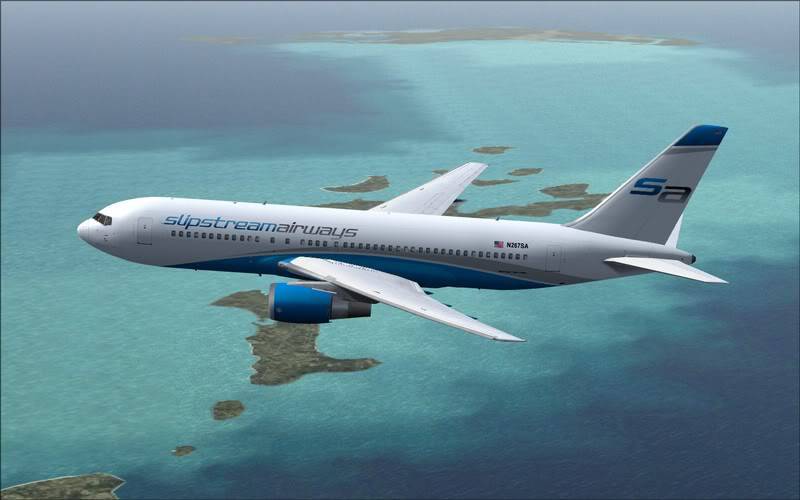 In cruise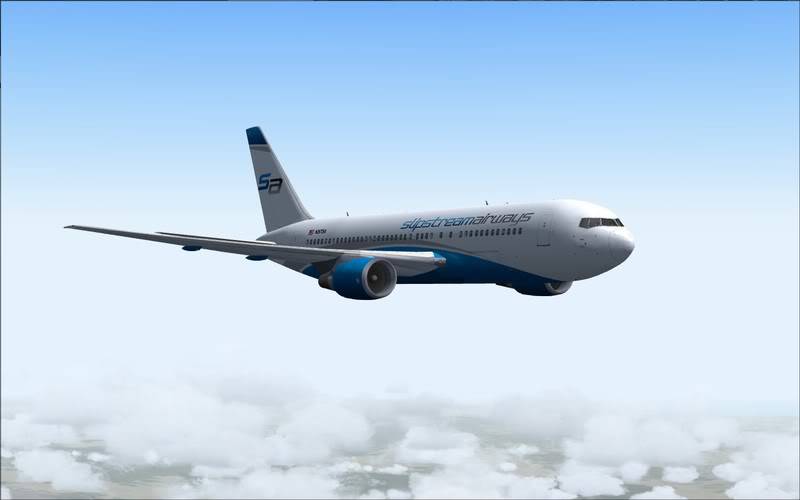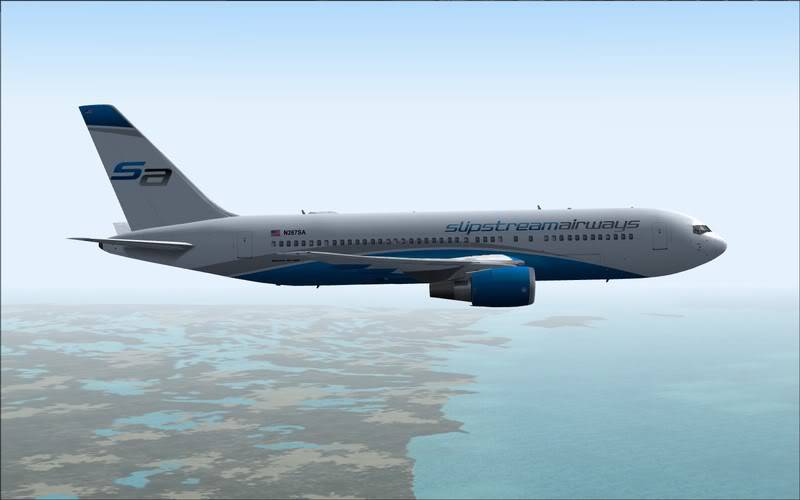 Approaching the coast of Florida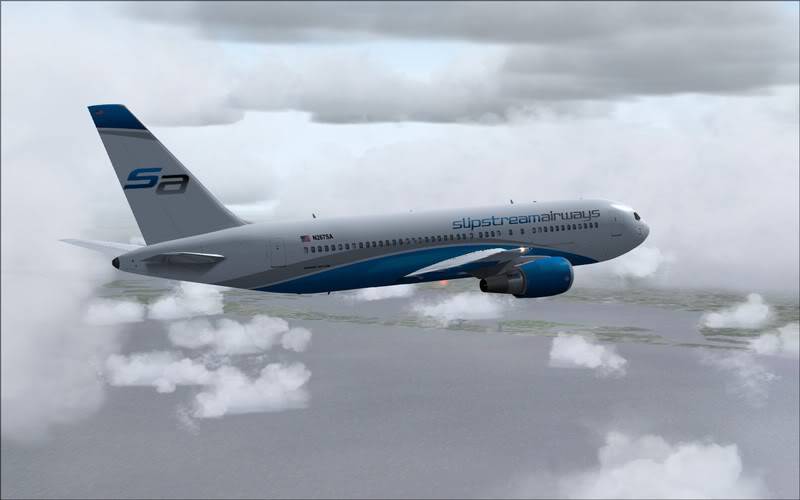 Descending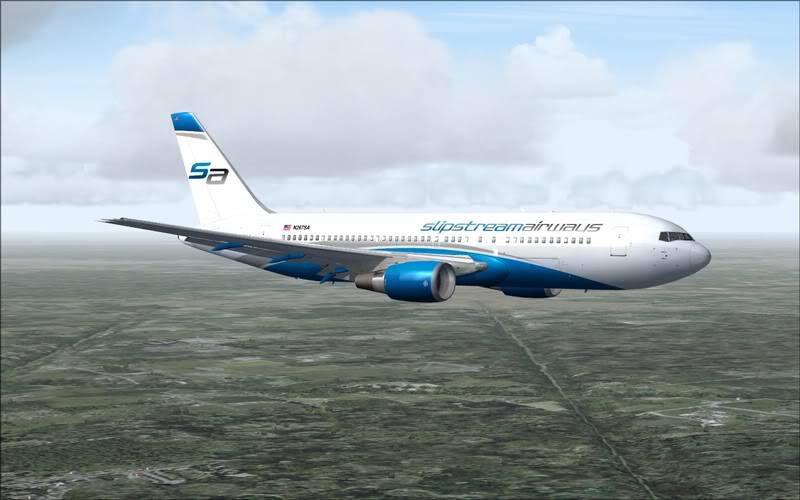 On approach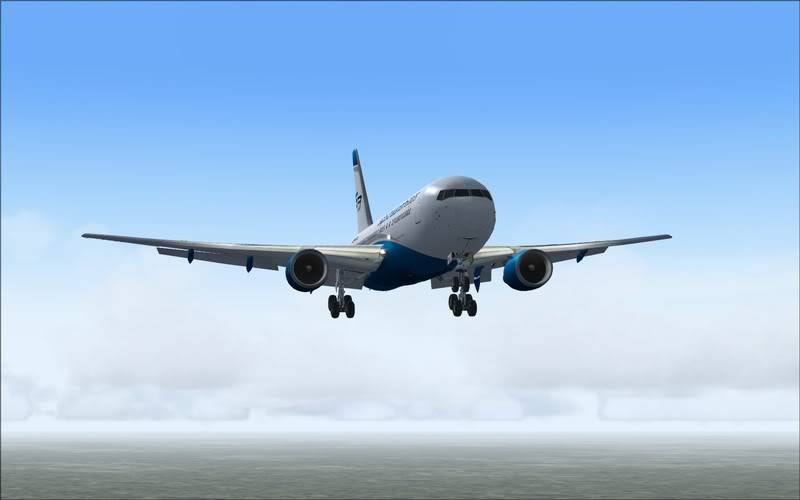 Using real world weather there was quite a crosswind on landing as you can see by the rudder position as i was trying to keep it on the centreline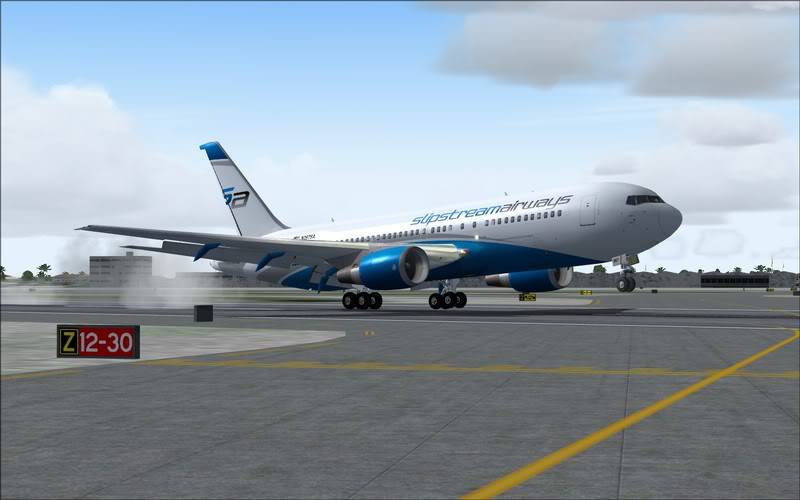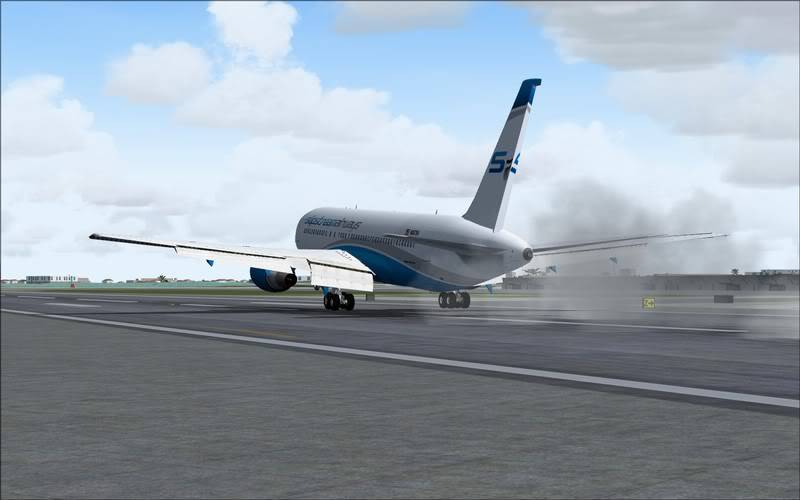 Applying reverse thrust to stop this beast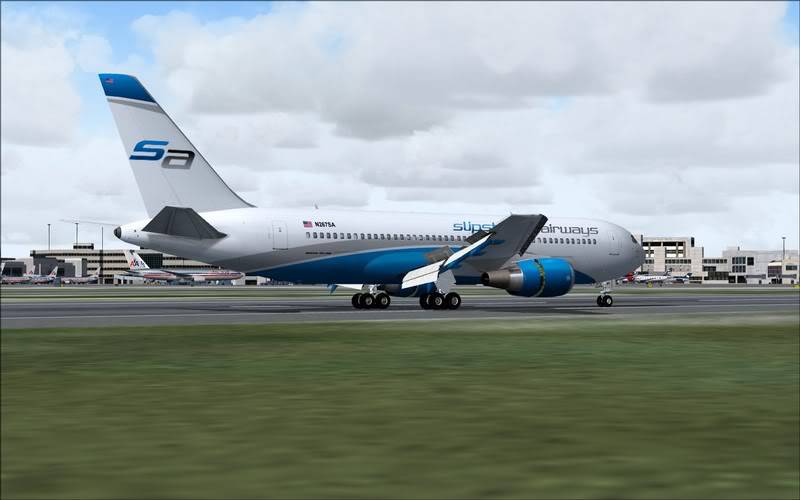 Thank you for taking the time to view.
I love your shots dude, they make me drool


Long take off run there too btw

Nice one WF!!!
On your takeoff, i would of thought that jeep would be blown away
But tell yea what i love your shots & hoping to see more!
Dang Welsh that is awesome lookin!!!! Very nice story too!
Some very nice screenshots there. Very nice livery.

thanks for sharing great shots

Nice Welshflyer, I just joined slipstream, my name is Luke Spoor over there
Just did that for my sig, what ya think?
Excellent captures. Liking that livery a lot - very polished, just like the shots

Dang Welshflyer!! You MUST send me those beer and pies that you feed your computer because those are some EXTREME screenshots! They are awesome!
Thanks very much all

, and Luke, welcome to Slipstream



Thanks Welsh!

I could make you a sig for here you know!
Here's mine

What and have him remove the tomcat?!?!?!? BLASPHEMY!!!