I did my first solo today ❗
Unfortunately it was the only day we didn't bring the camera.... We didn't plan on it today but my instructor just climbed out of the plane and said "Have Fun"
I did three full stop landings while remaining in the pattern and got my first 0.5 hours of Pilot in Command time.
It's so much different when your up there alone... The plane handles differently without that extra person.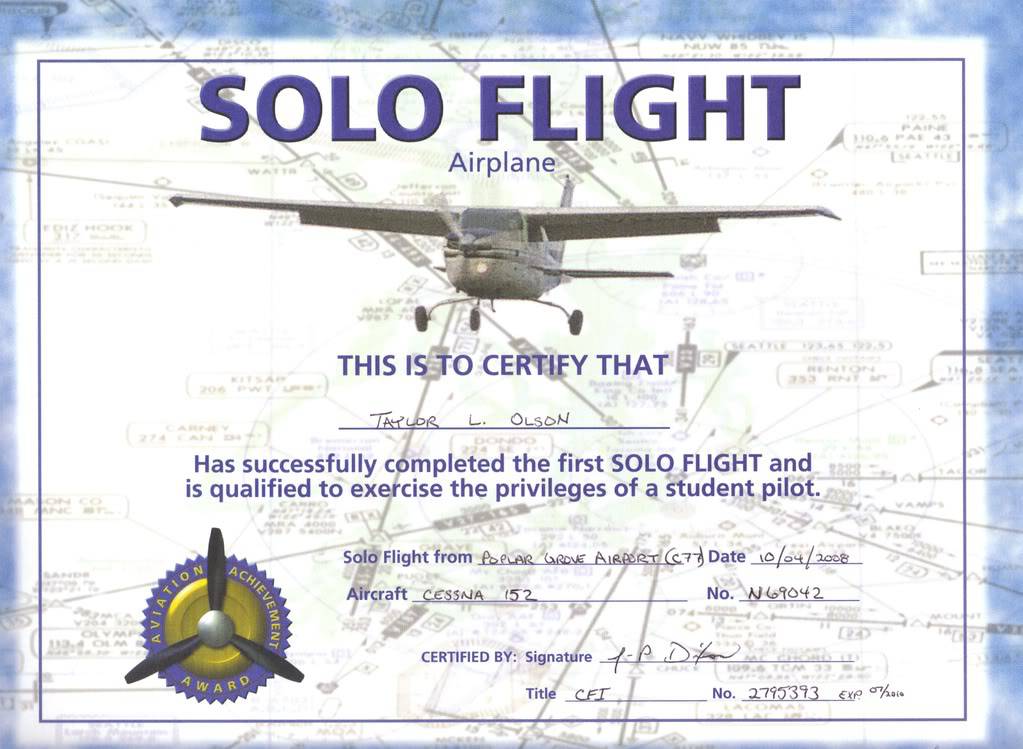 Flyboy92
I just did my solo and your right it is much different my hand and arms went numb on the upwind because once your up there you realize that its up to you to get the 500,000 dollar piece of equipment back on the ground safe and sound not to mention getting yourself back in one piece.
Congrats and now this is the hard part I am working on going on my first cross country with my instructor. From this point on it will be a lot of paper work and reading but focus and the reward is well worth it.
Good luck and godspeed 👏


👍
holy

....i hate you.....lol nah j/k awsome job buddy and the skys the limit now 😉
This is the second time I've warned you about cursing, next time I delete 20 of your posts.

By

Congratulations brother, all that hard work paid off!! 😀
Congratulations! That is fantastic.
Great news Flyboy!!! Bravo!!! 😀 😀 😀