I did my first solo today ❗
Unfortunately it was the only day we didn't bring the camera.... We didn't plan on it today but my instructor just climbed out of the plane and said "Have Fun"
I did three full stop landings while remaining in the pattern and got my first 0.5 hours of Pilot in Command time.
It's so much different when your up there alone... The plane handles differently without that extra person.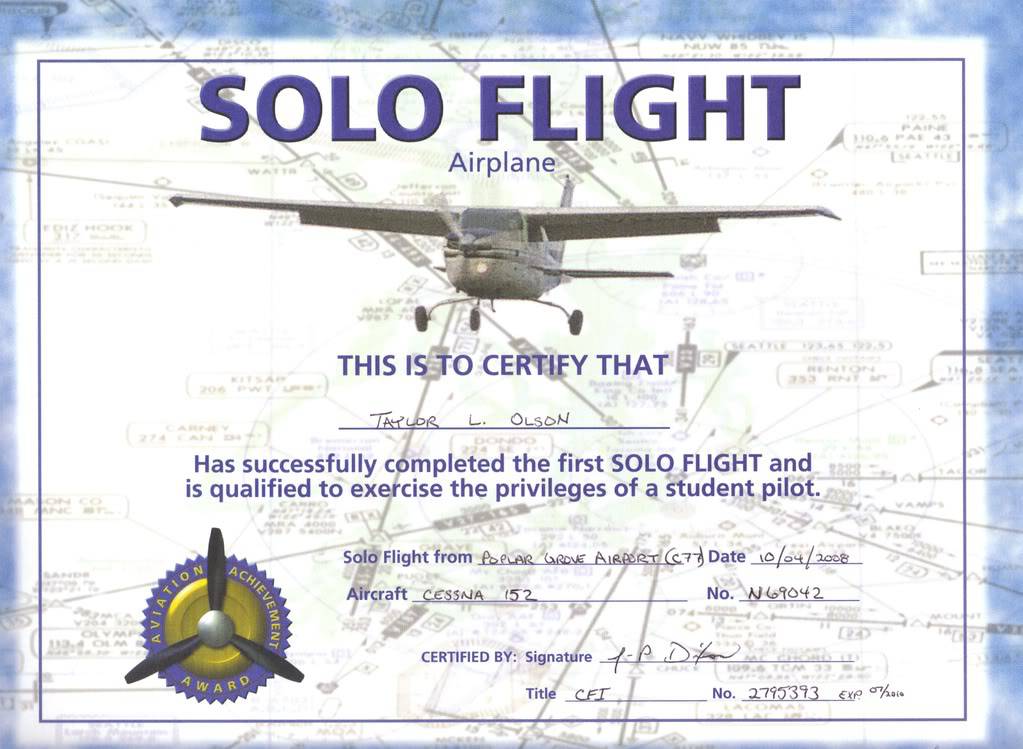 Flyboy92