Evening all, here are just a couple of shots of the outstanding Freeware Section8 F-86 Sabre available at Avsim and Flightsim.
Nice touch here with the pilots helmet and chute waiting on the wing before startup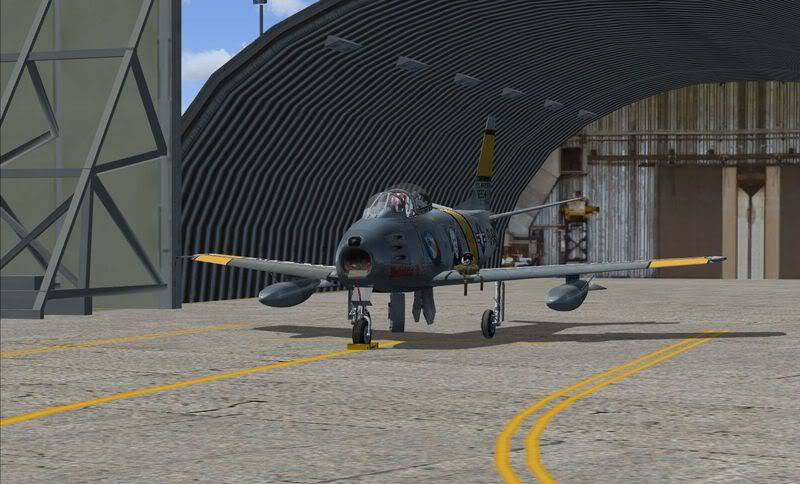 Before starting you Must select ground power to bring up the generator to start it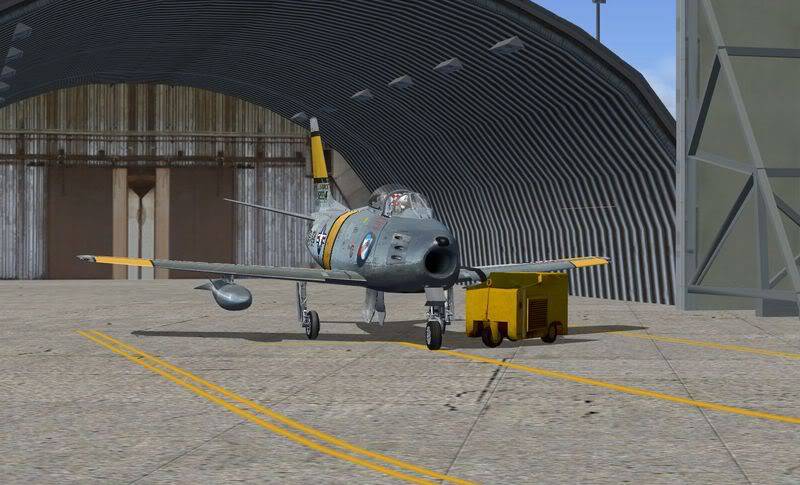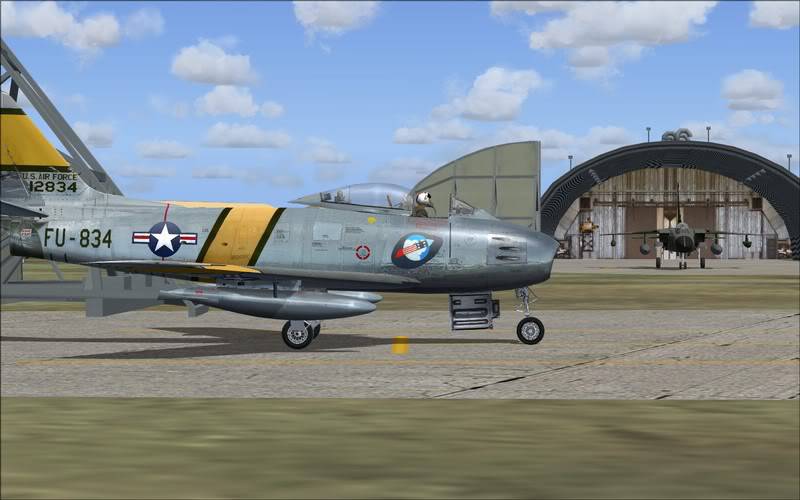 Best engine flame i've seen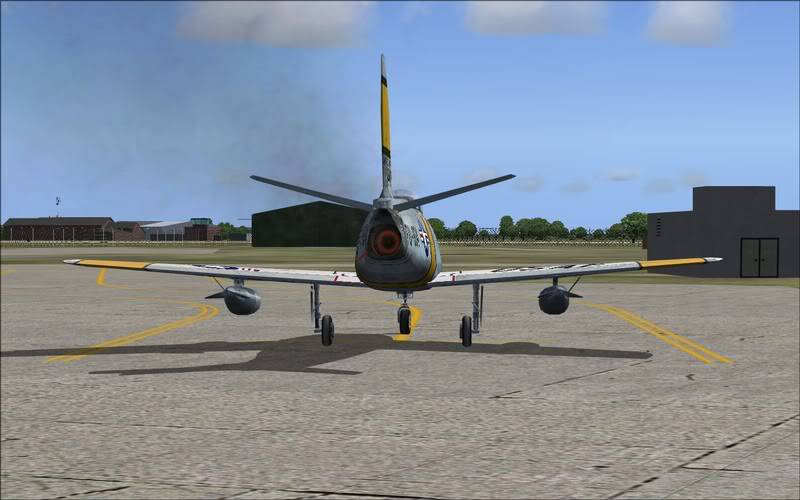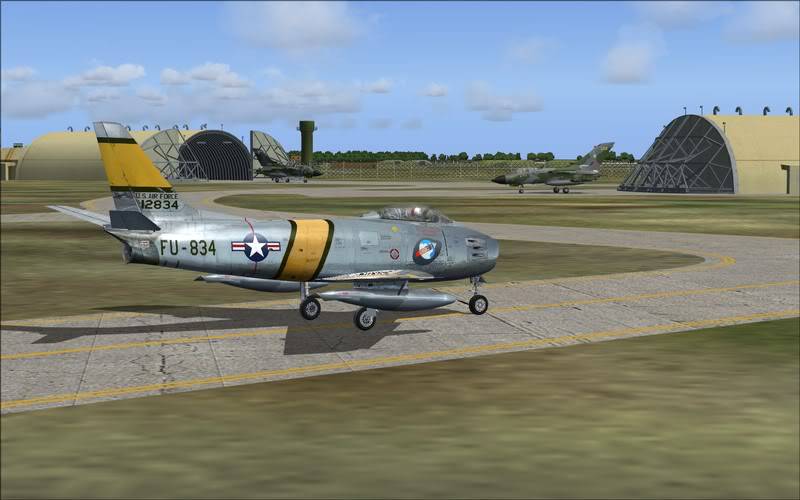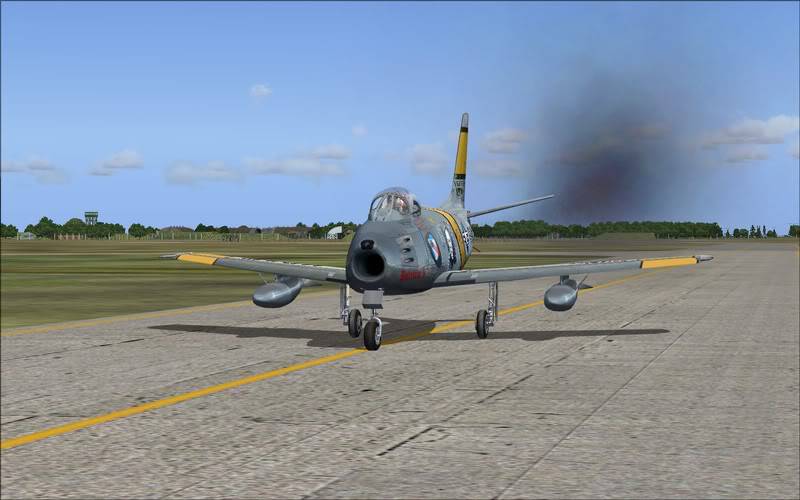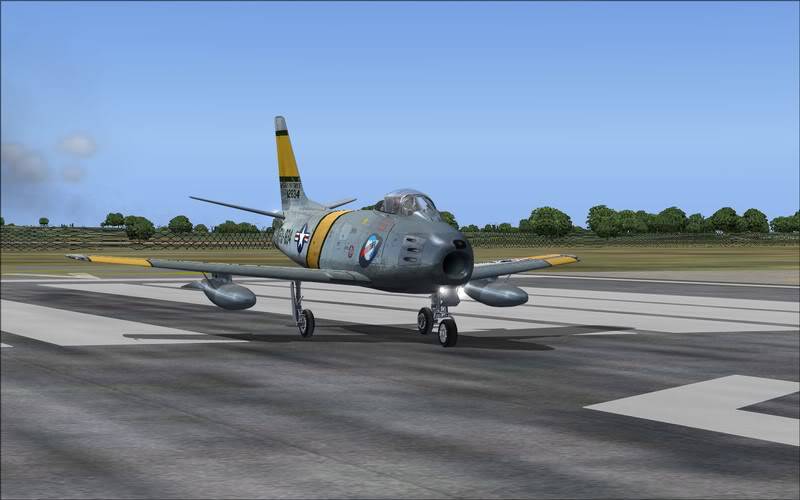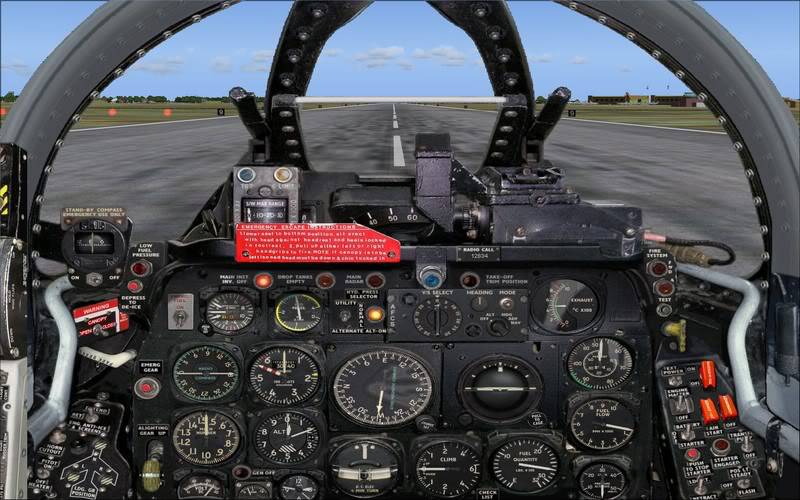 In the next shot you'll see a litle red banner of the gear % going up....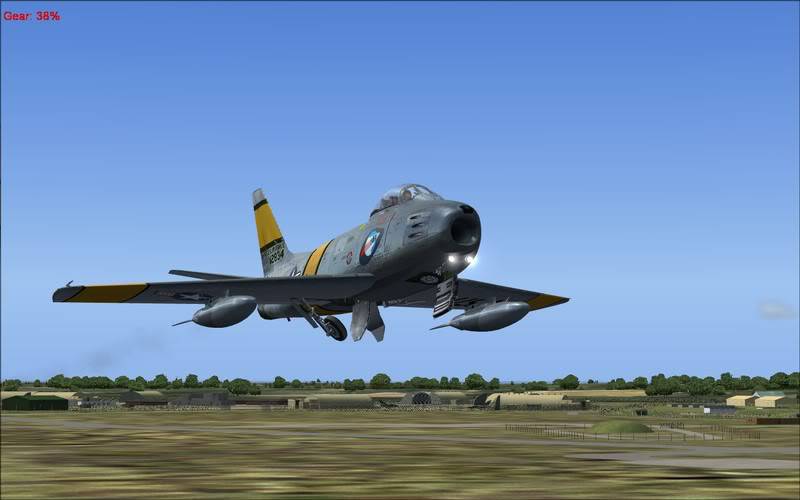 ....well one of the things with this is, if you dont get it 100% retracted before 180kts or so you're in for a spot of bother 😳 , as you'll see in the next shot as i've damaged the gear and doors and they're not fully closed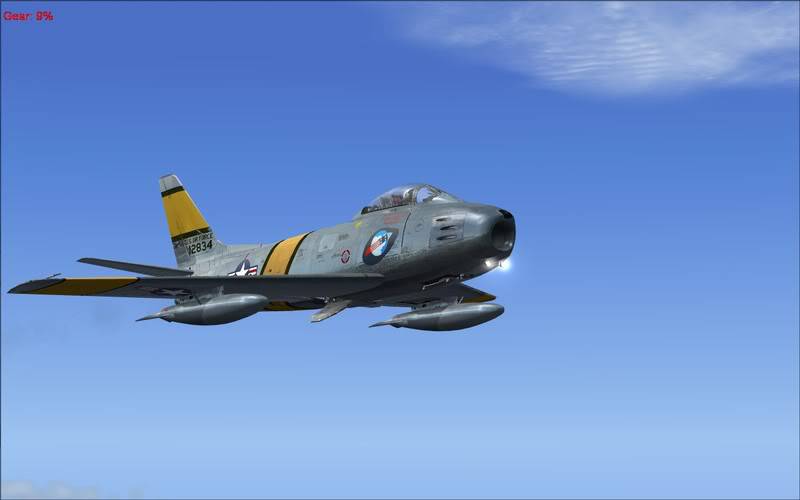 So it's a slightly dodgy landing as they will not extend once damaged 😀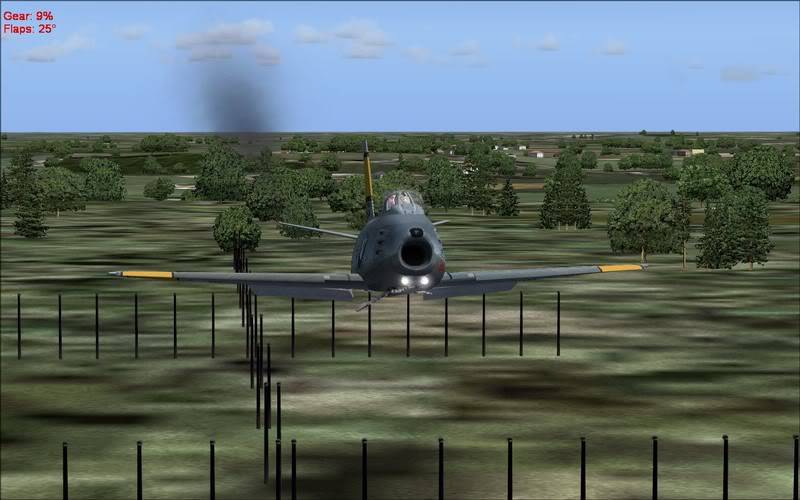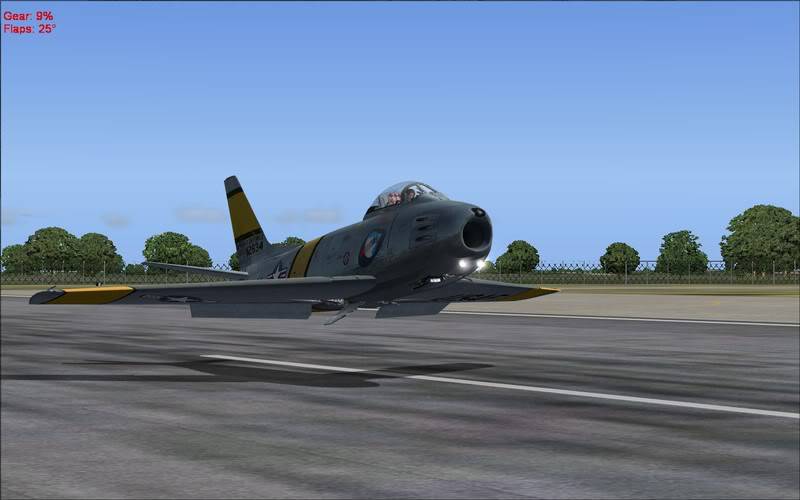 There are no more shots as this is a family site and the other pics were too horrid to be shown here, it was'nt pretty 😀 .
This is a great piece of freeware with little goodies like the pilot continually looking around and up and Hot starts 😳 , so know where the extinguisher switch is, it happened to me the very first time i started it but was ok on the second 😀 .
very nice on my way to avsim now thanks 😉
Wonderful shots Welsh, it looks like a superb model there!
Brilliant shots WF. Nice piece of freeware too. *Rushes to avsim*
Thanks gents, i like to pass on nice bits of freeware 😀 ! Even if i break it on the first flight 😳 .

I love the landing... beautiful aircraft, thanks for reminding. The first time I flew it my gear went all the way up because I'm an excellent pilot

...HOWEVER: On touch down my gear collapsed

..I wonder why 😀
Great pics 👍
Thanks Tailhook, how dare that gear collapse on you without permission! 😂
Welshflyer wrote:

Thanks Tailhook, how dare that gear collapse on you without permission! 😂
I guess because I was still frantically trying to locate the lever for the arrester hook

completely lost the plot.. didn't remember WHAT I was flying and WHERE I was trying to recover...

EDIT: ..and

again - wasn't reading


I was referring to the Kirk Olsson model which was released in '06 - didn't even see you mention the SECTIONF8 team




It looks fantastic... do you really think I can fly this thing