well i was at the airport and seen a old hawaiian dc-10 yesterday and thought i would make a retro leveld 767 so here it is.....hawaiian Airlines 67 years of service retro livery made from scratch by me....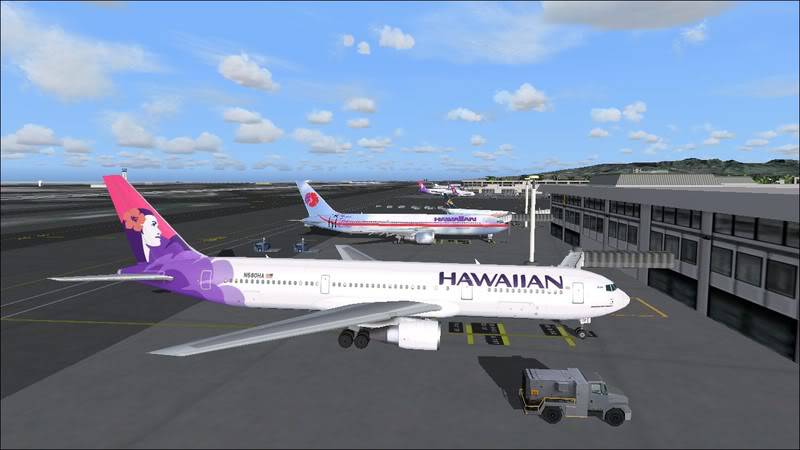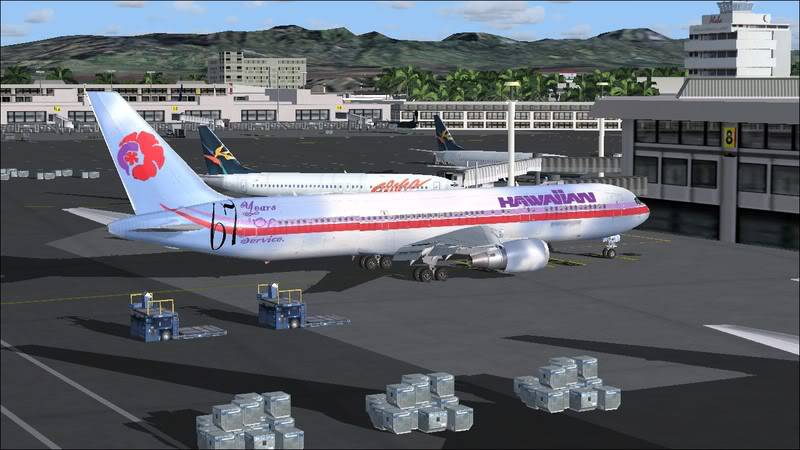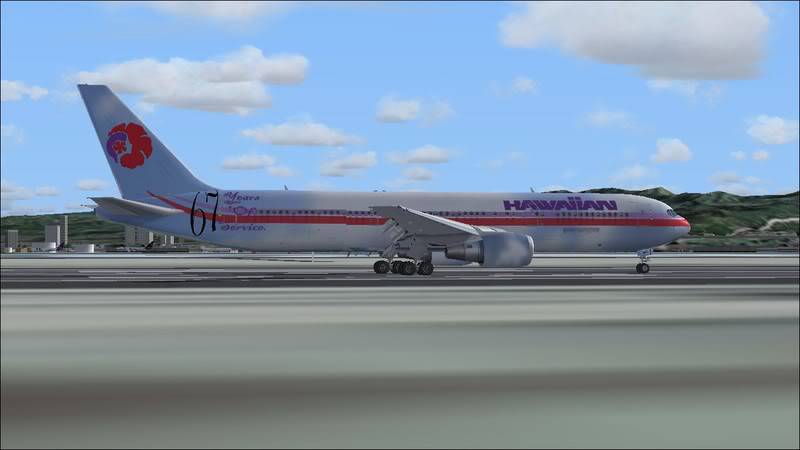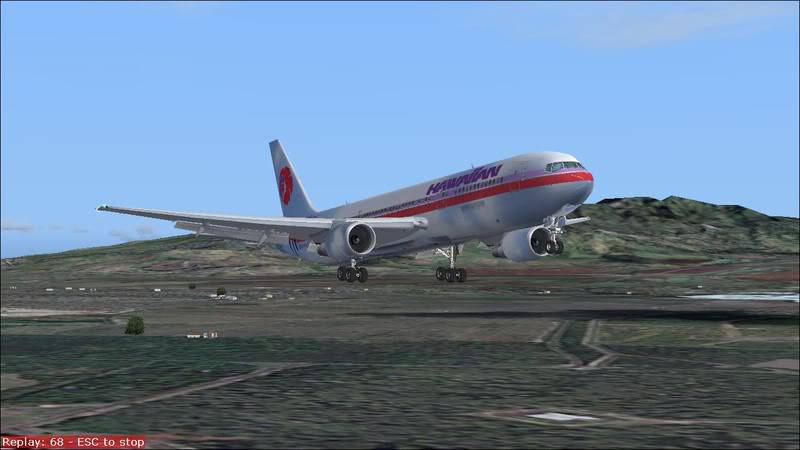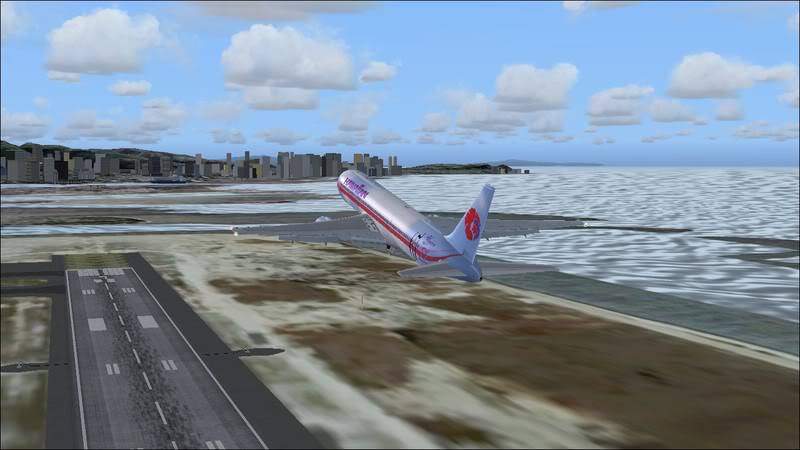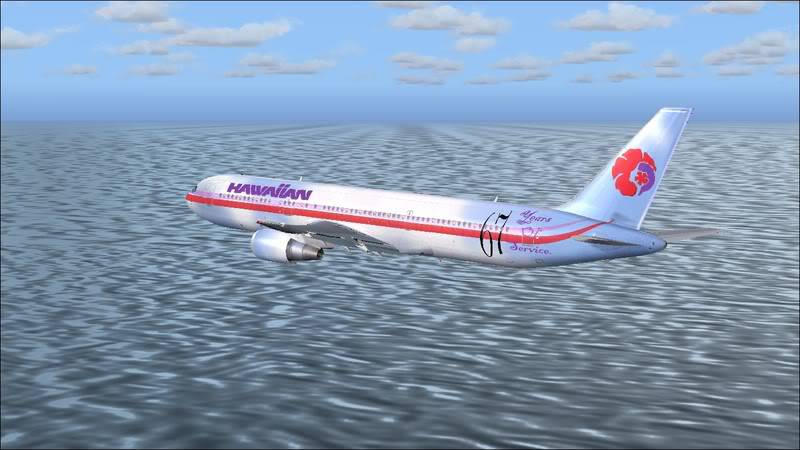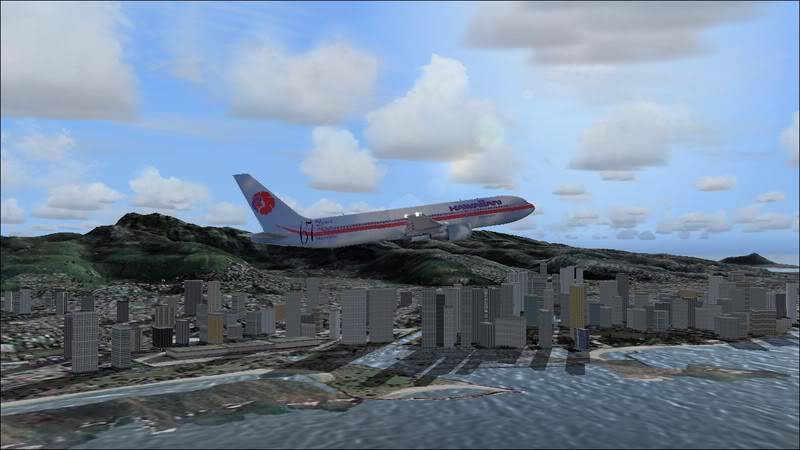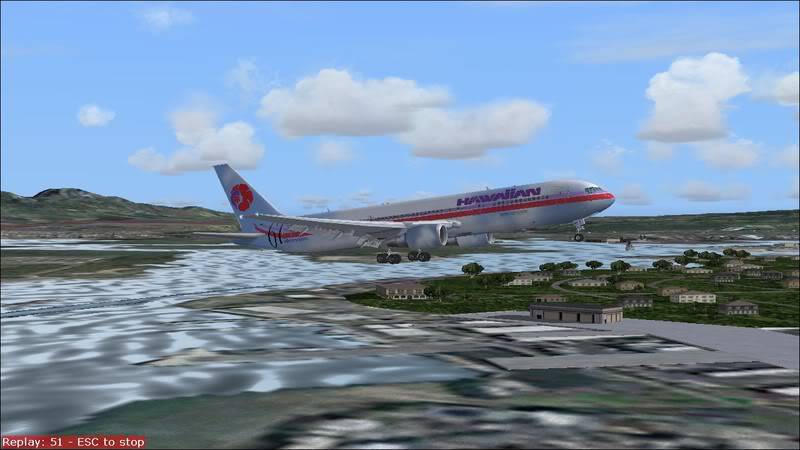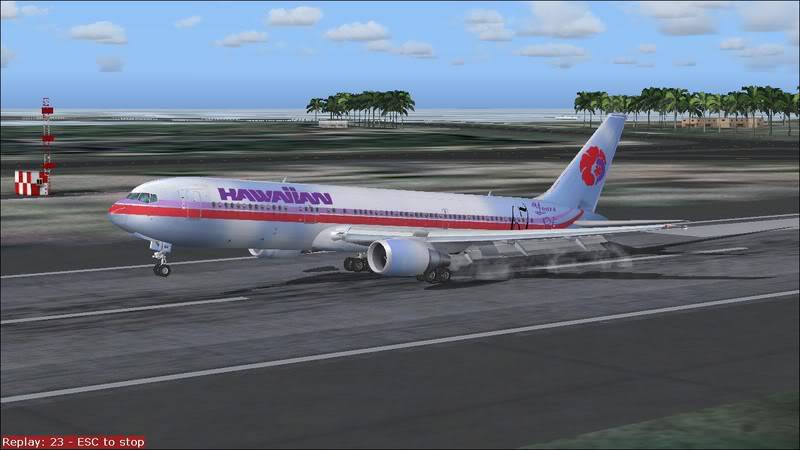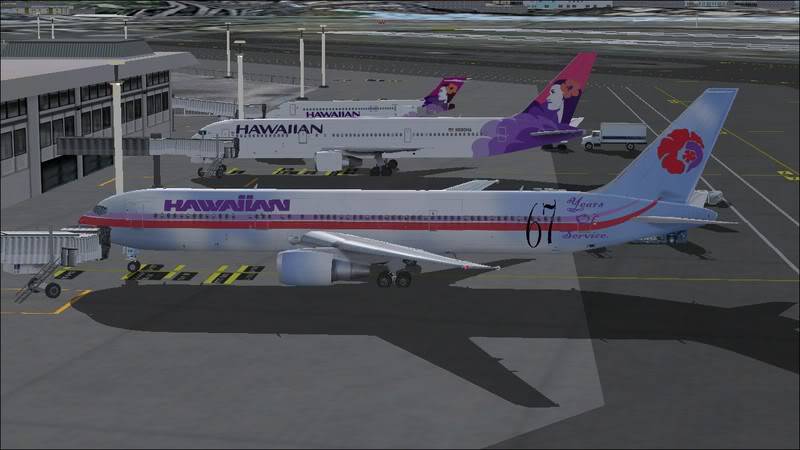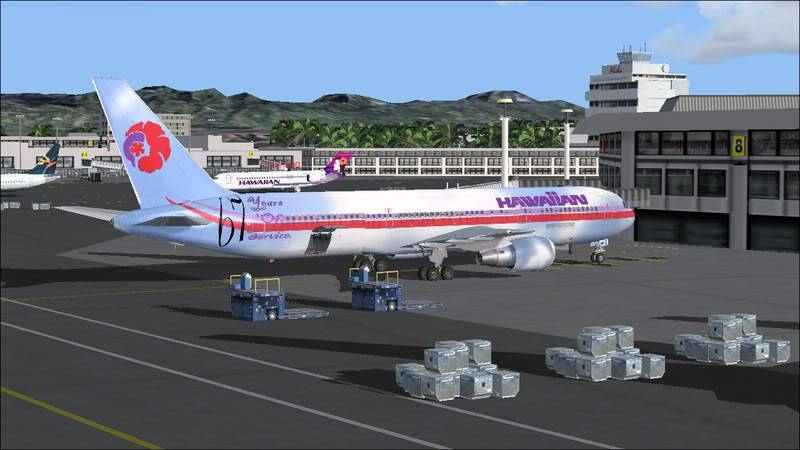 Nice!

WOW!!!!!


I guess you figured out how to add dirt now eh, I wish I had the Level-D 767, damnit, oh well, and what water are you using?
lol yeah i kinda stumbled on the dirt thing.lol i use GEpro, Mega city Hawaii, Lagos honolulu. it took me about three hours to do the paint and another 4 hours to figure out how to get it installed.....lol very fustrating day but a great finish....as for the leveld 767 i say get it i love it and allways fly it when i have a chance.....hey cheeks you have PM.....


WOW! You did that yourself? Absolutely fantastic ...

Wow! you improved alot from the united one you did great shots
P.S Me and Cheeks finished a Qantas paint but we don't know how to install it can you pm how Thanks!
like i told him that paint kit looked like a posky one and if so then you need a program called "convimx" to save it as bmp without bitmaps or when you try and load the a/c it will make your fs ctd so if you guys want you can email me the textures and i can put it into a easy install package and less stress for you....up to you guys.....
email
alahonu808@yahoo.com
Very nice paint!!

I really like the style of the letters

thanks bartfs i couldnt find the font for the life of me so i had to photo shop it off a pic