Whenever I start up FS Host I get a whole multitude of errors that looks somewhat like this.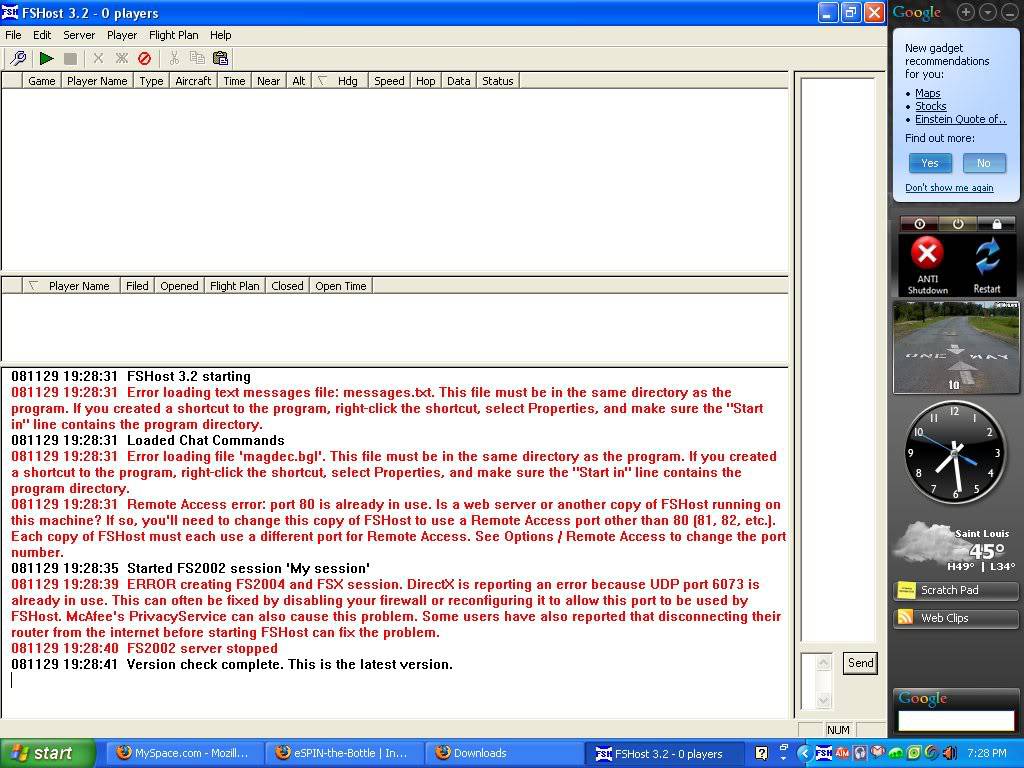 Any ideas what's happening and how I can fix this? I checked and I have all the files in the right place and everything.
It sounds like to me you haven't opened any ports to your router for FShost. Read this and see what you think. http://www.chocolatesoftware.com/multiplayer.html
Have you E-mailed them for help, there pretty good in responding.