......and then i took the SectionF8 Sabre out for a spin at the MAIW Airshow and i thought...NAAAAHHHHH!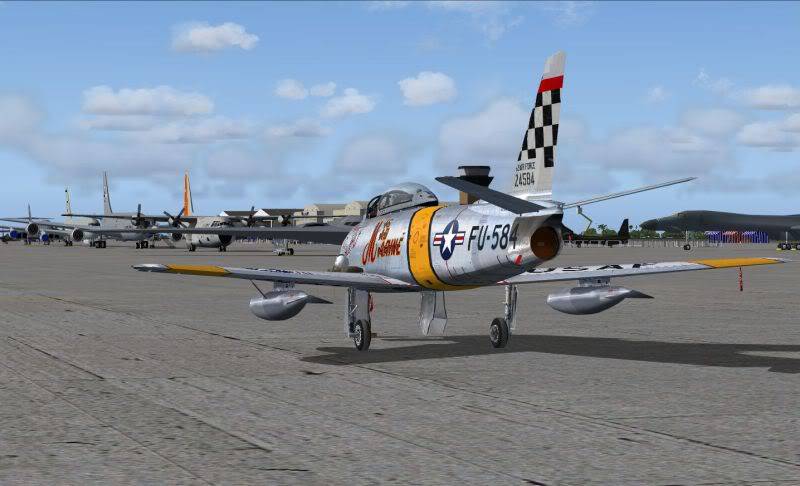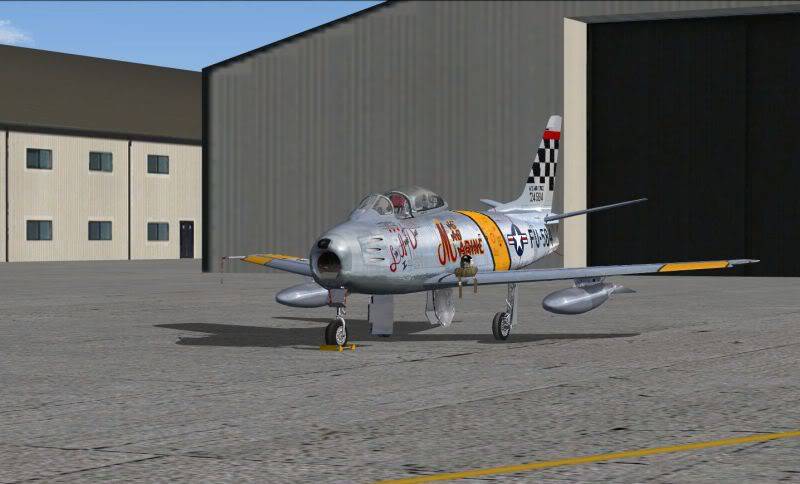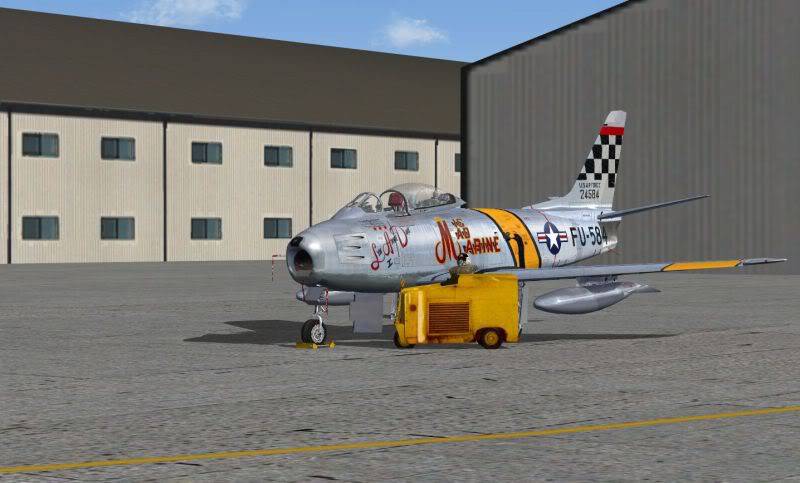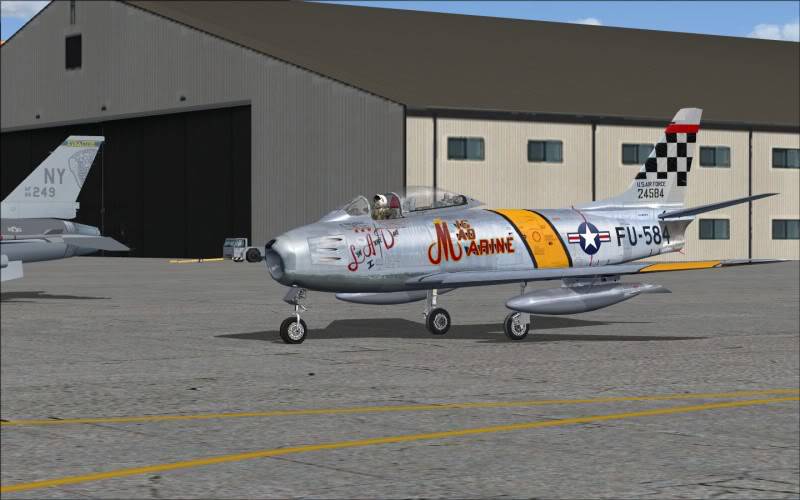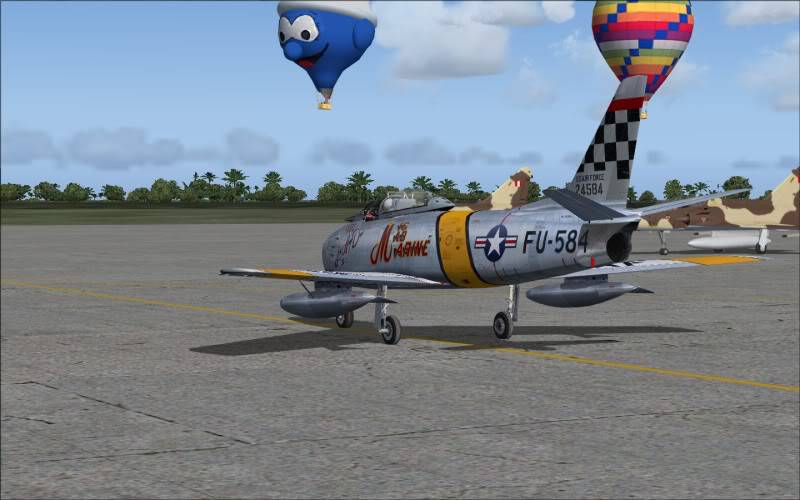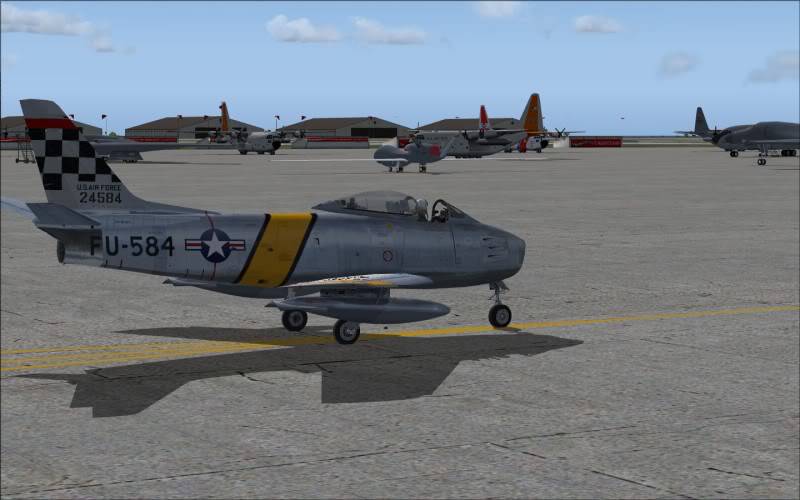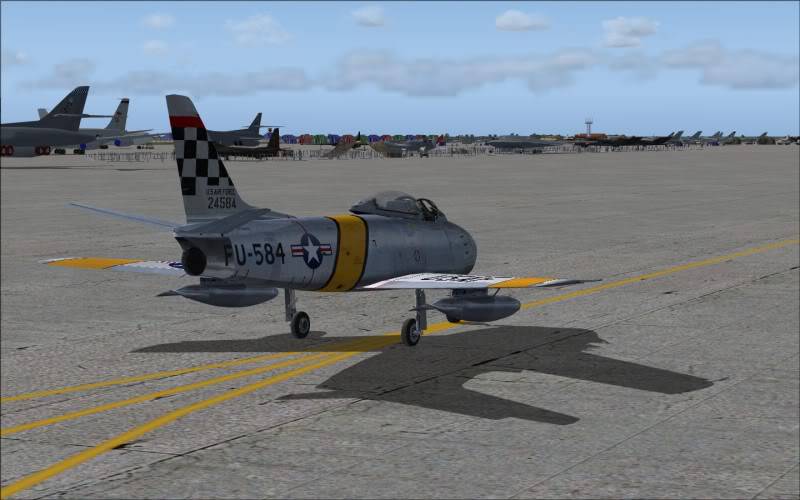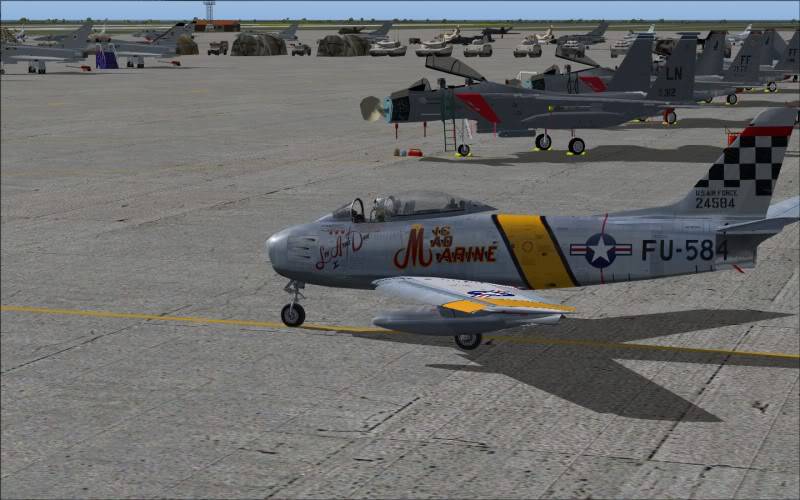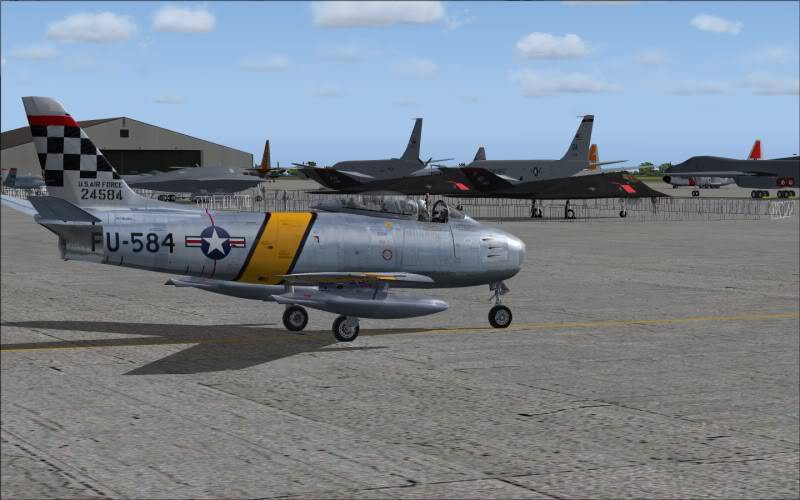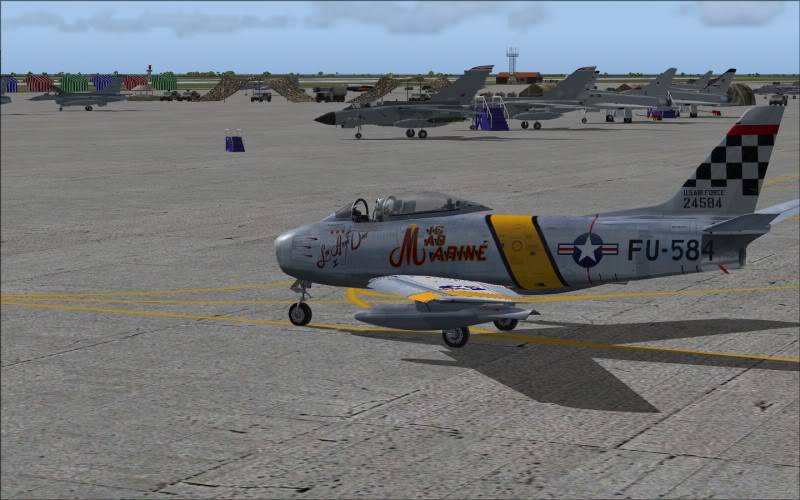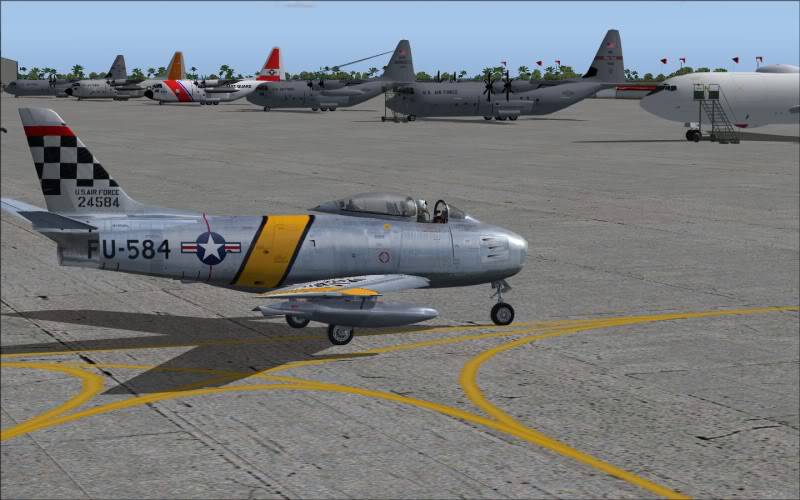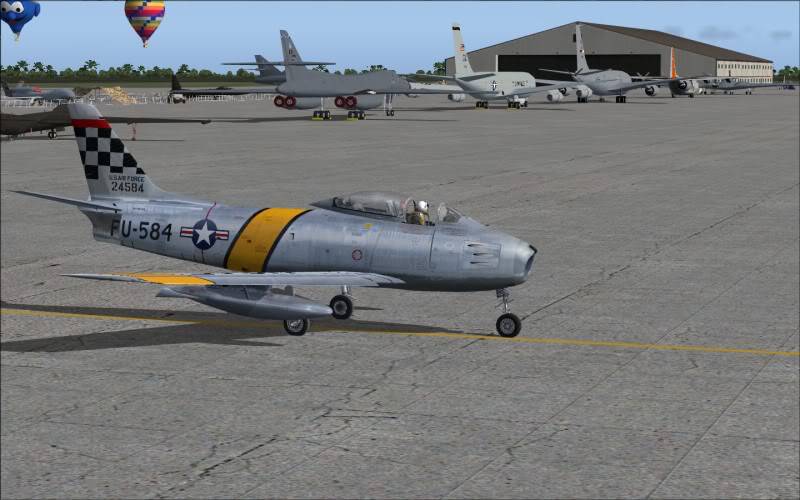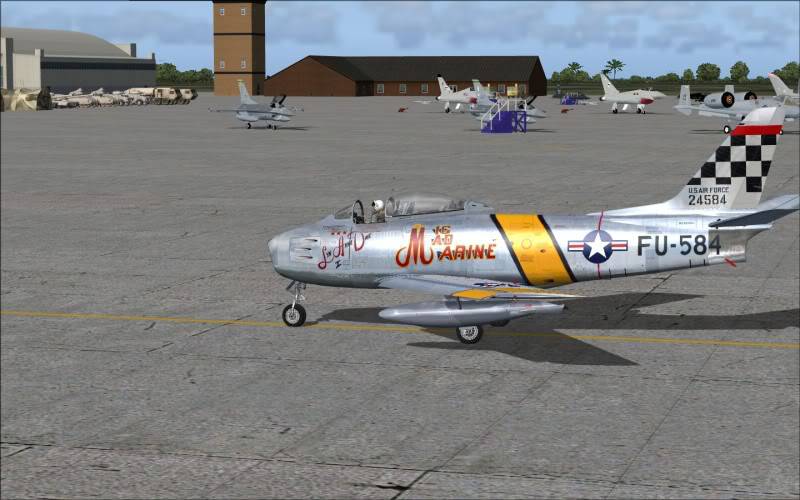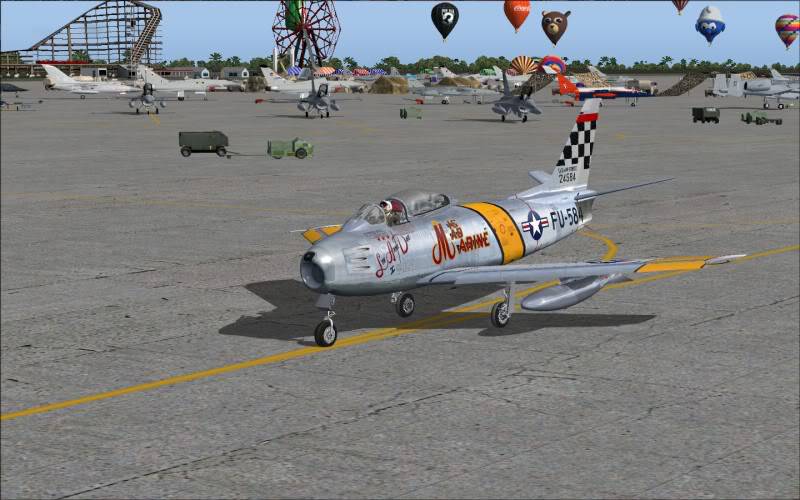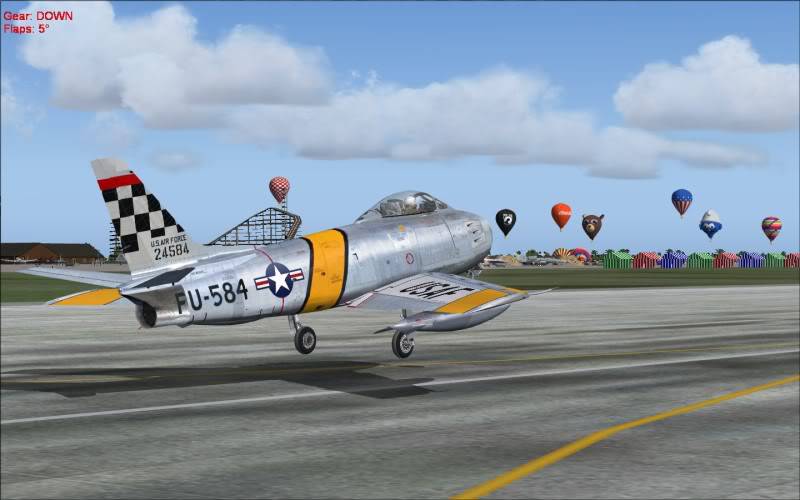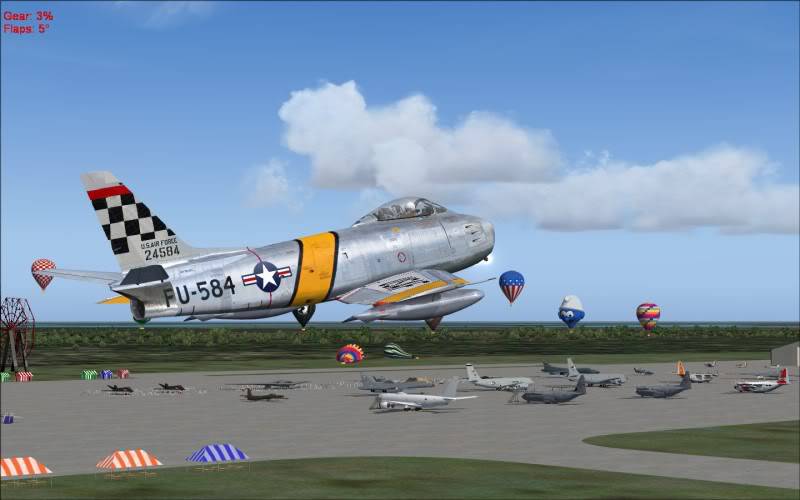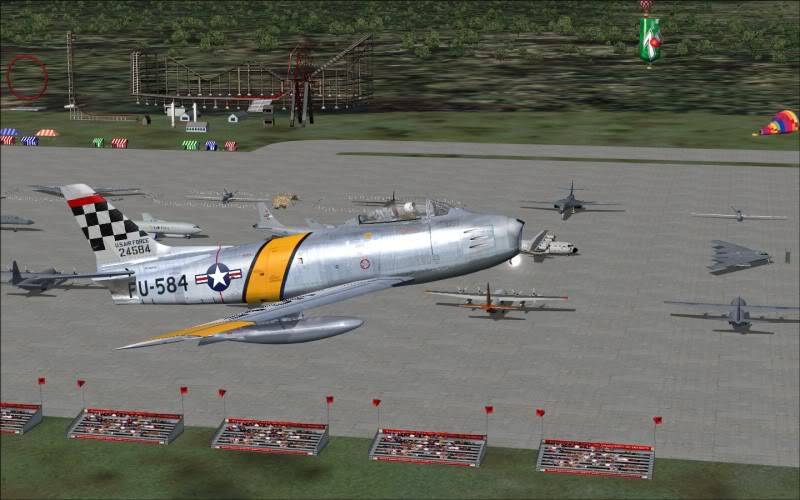 ...and then the gear decided to self deploy (again), anyone else having this problem?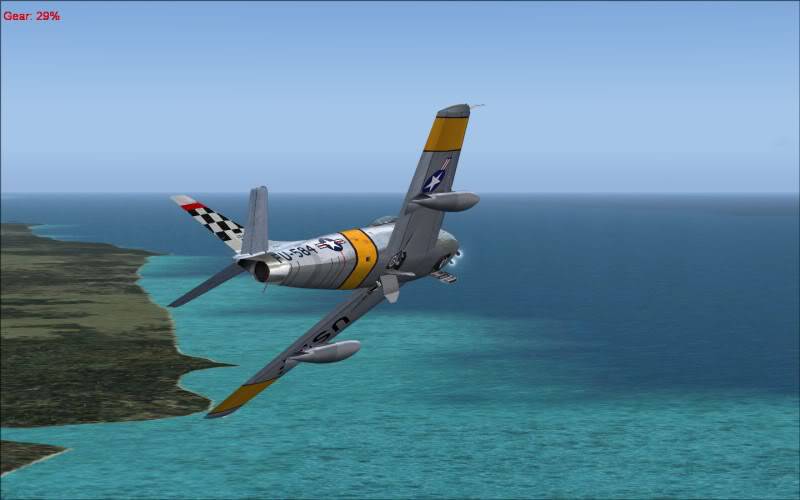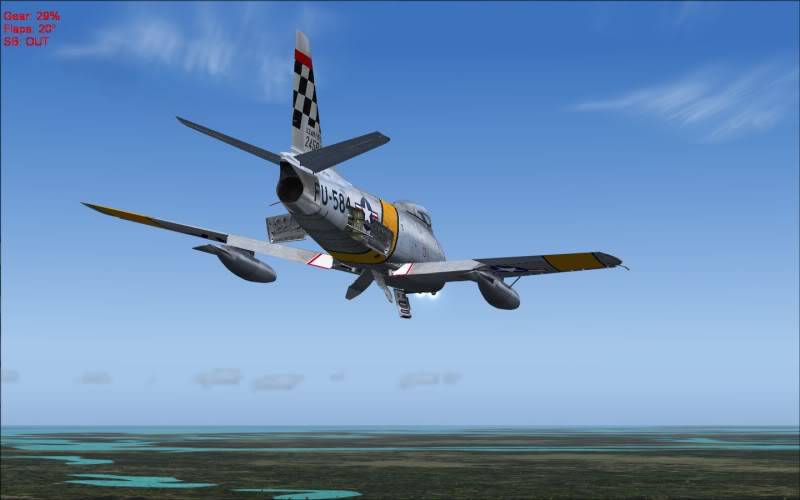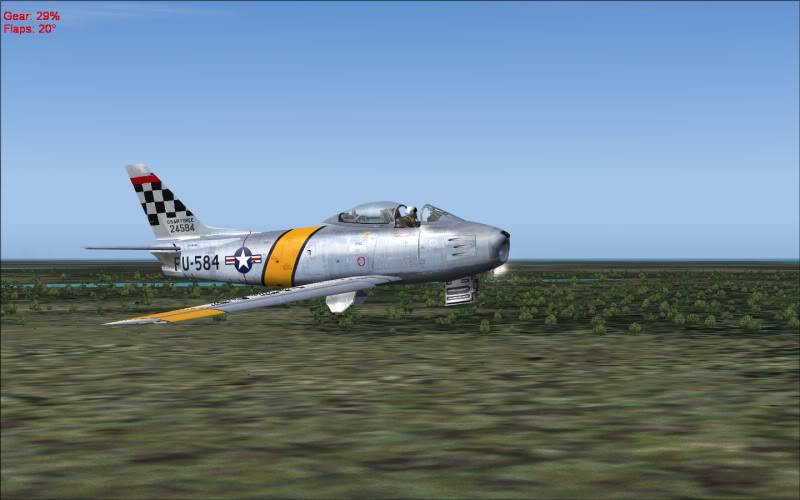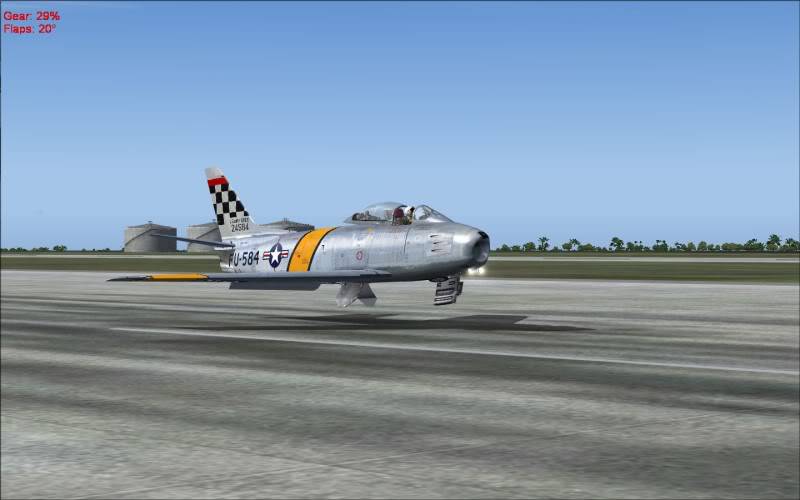 Nice shots Welshy.
Looks like u nearly had a fatal landing then, No gear out in time? lol
Thanks Morris, but the gear started coming out on its own and as i was doing over 180 kts at the time was damaged, so a belly landing was called for

! That's why my canopy was open on landing so those nice Firefighters could cut me out easily, after putting the pins back in the ejection seat (if they could find them).

haha...
I just bought a new computer not 30mins ago

its totaly FSX compatable but im still wondering to go fsx or fs9. i been fs9 all my FS Life.
But i like the water,reflection and camera etc. on fsx.
When i set my computer up. im gonan install FSX. see how good it runs. then post a few pics. then if no good, go back to fs9..
But well. Where see..
Welshflyer wrote:

I nearly re-installed FSX......and then i thought...NAAAAHHHHH!
Well that was a no-brainer. FSX is for bus drivers and those who fly without a license.

Sooo... did we forget about the speed limit again with the landing gear? At least you didn't try to cover it up with that perfect landing from another flight.

Oh, BTW who flattened those balloons?
Nice pics and entertaining as always

Hi TH

, i had the gear up well before 180 kts and then as i started to turn it decided to come back out on it's own

and from then on it was belly up time

!
Love your shots Welsh! Very nice! FS9 forever!!!

DANG WELSH!!! Getting risky in your old age there!