I am confused about what's needed to install the SDK solfware. When I try to run the installer I get a message that I need to have service pack SP1a or SP2 installed to install the SDK.
I am show the following installed on my computer. Can someone tell me what is missing.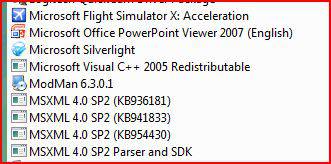 Check out these three.
(dead links removed)
SDK here:
https://flyawaysimulation.com/downloads/files/2799/microsoft-flight-simulator-x-sdk-sp2/