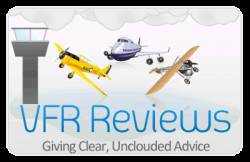 VFR Reviews
http://www.vfrreviews.com
After months of bringing reviews to you, the Flight Sim community, VFR Reviews is immensely pleased to announce our new website, VFRreviews.com. We intend to bring you the best in FlightSim reviews, through out experienced team of real-world pilot's software developers, and experienced reviewers. You can always just read our reviews, but please feel free to register in order to log a comment. We hope to bring new reviews to you every week, but of course you can always chat in The Refrigerator (our off-topic forum) when times are slow.
We look forward to hearing from you!
VFR Reviews, giving clear, unclouded advice.
__________________________________________________
Sorry if this kinda thing isn't allowed here 😕.