Well this calls for celebrations



Now believe it or not, many moons ago I recall reading something about a possible conflict with a particular version of FSUIPC and SimConnect. I quickly put it out of my mind living under the delusion that I had nothing to do with SimConnect 😳
Just did a search and found that I DO have no less than 3 SimConnect.dll files exactly where you said they would be. So far so good -- but now of course I wanted to know what the hubbub is all about and what those seemingly important .dlls are supposed to be doing.
HA...!!! Just looking at the first two "FSInsider" pages gave me the shivers:
About SimConnect

1/19/2007

Over the years, the Flight Simulator core code has seen significant restructuring, and in the process the legacy Flight Simulator drop-in module system that for many years was used to programmatically retrieve data and send events has become defunct. This might have been a serious problem for our developer community because of the large number of third-party Flight Simulator data access tools that use the legacy module system. Our priority was to ensure that the strong third-party community continues to thrive, and so we needed a solution that provides similar functionality. That solution is SimConnect, a flexible, powerful, and robust client-server communications protocol allowing asynchronous access to data and events internal to Flight Simulator X.

SimConnect is based on a client-server architecture that incorporates a Winsock communications protocol to allow third-party client applications to communicate with the internal Flight Simulator server. ---

The mode of communication is considered asynchronous, which provides some advantages over the use of synchronous communications, for instance communication in applications such as FSUIPC.

Asynchronous communications:

* Are safe for use in multi-processor or multi-threaded applications
* Use processing cycles more efficiently
* Provide greater server application stability

While latency in closed-loop systems provides one potential drawback to this method, this can be overcome through proper code architecture of client applications. Please take care when developing add-ons that rely on a closed-loop architecture, such as autopilots or AI controllers. [blah, blah, blah...]
If you feel inclined to read the complete chapter of techno-babble, knock yourself out ==>> http://www.fsinsider.com/developers/Pages/AboutSimConnect.aspx --- but you see, I did find a reference to FSUIPC

Phew, don't know about you, but I find it easier to make sense out of Dr. Sheldon Cooper's in depth explanations of the functioning of the universe than this FSInsider drivel.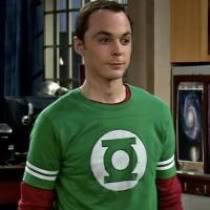 Go Sheldon go!! Sheldon for CEO of Microsoft!!
Here's more:
Support Alert: Do not delete SimConnect.dll

2/8/2007

It has come to our attention that some FSX customers are experiencing intermittent problems with add-ons not working when using the SimConnect interface. This might be seen through the loss of add-ons appearing in the Add-on menu or the obvious discontinuity of functionality between the add-on and FSX.

We are actively looking at this problem, and have tracked it down to a NT_STATUS_CONNECTION_RESET in the low level connection layer of the Operating System.

Although we do not yet have a solution for this problem...
More here==>> http://www.fsinsider.com/tips/Pages/SA0001.aspx
As you said: 2007
I'd better shut up now lest Microsoft hit me with a libel case.
Happy flying Batman, if you find yourself in a tight spot, you can always unfold those wings of yours 🍻