I am gonna do some carrier takeoff and landings 😀 !
But the wires/cables that stops the plane doesn't work.....So I have to stop by this very strong brakes on the plane!
It always begins with the plane's left wing in the wall below deck....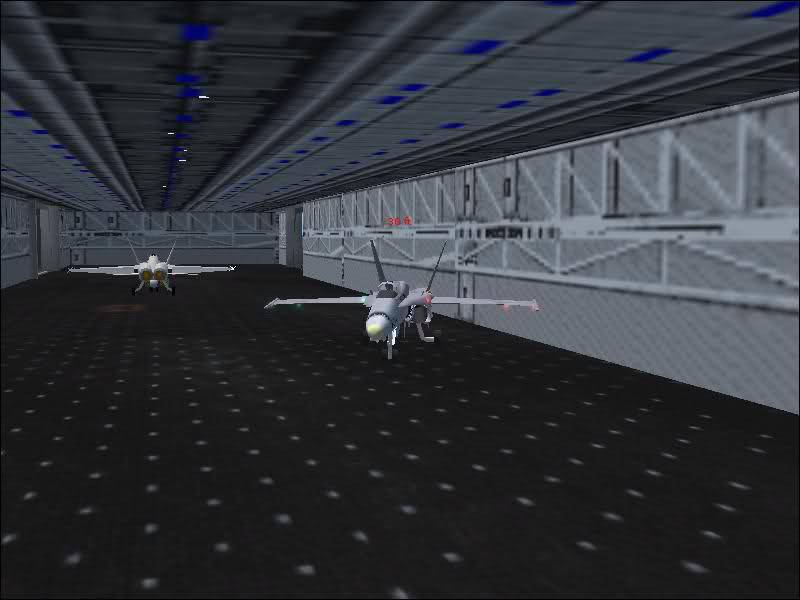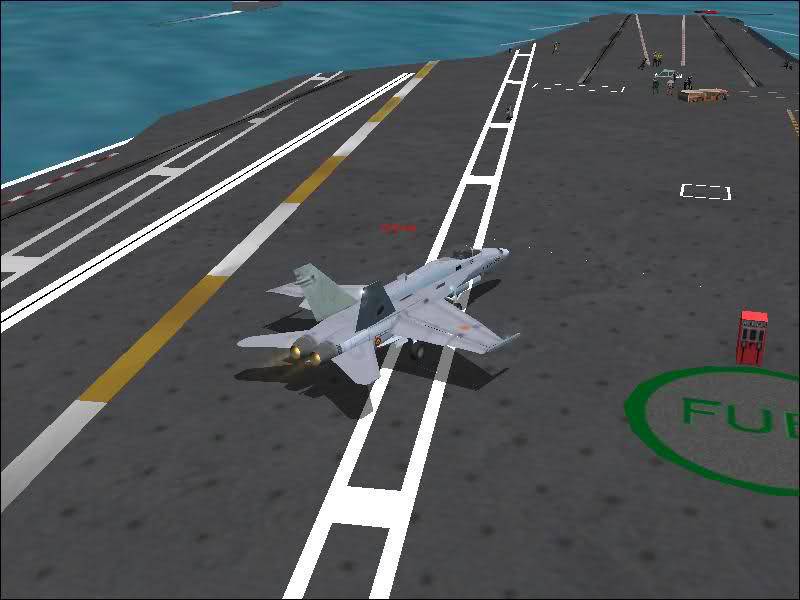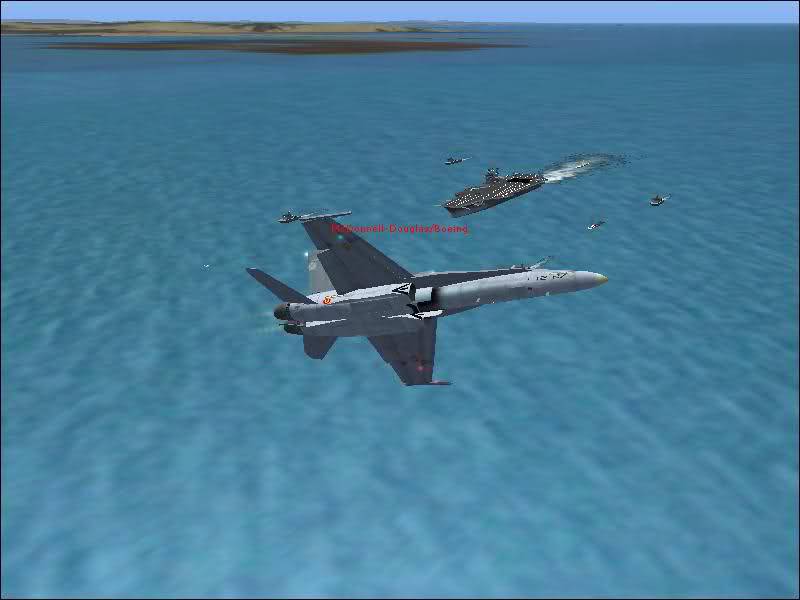 going to try the landing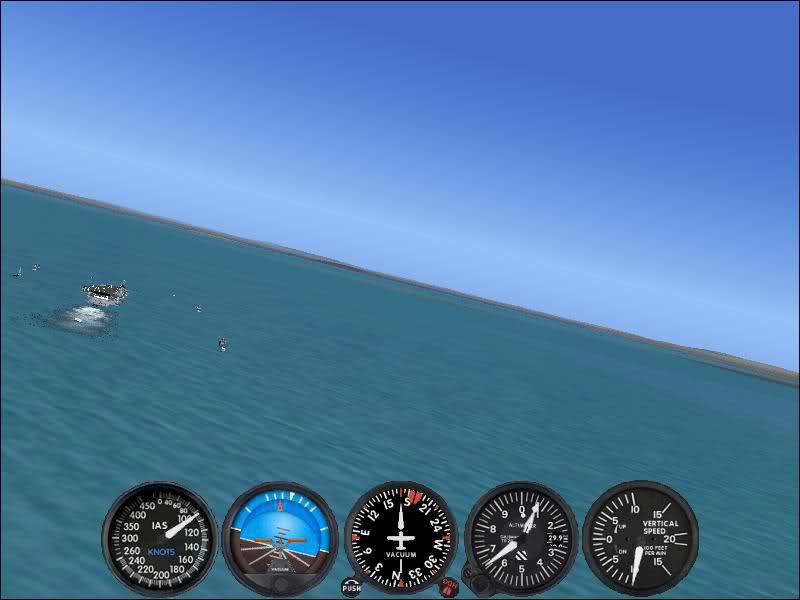 Not a good one.....................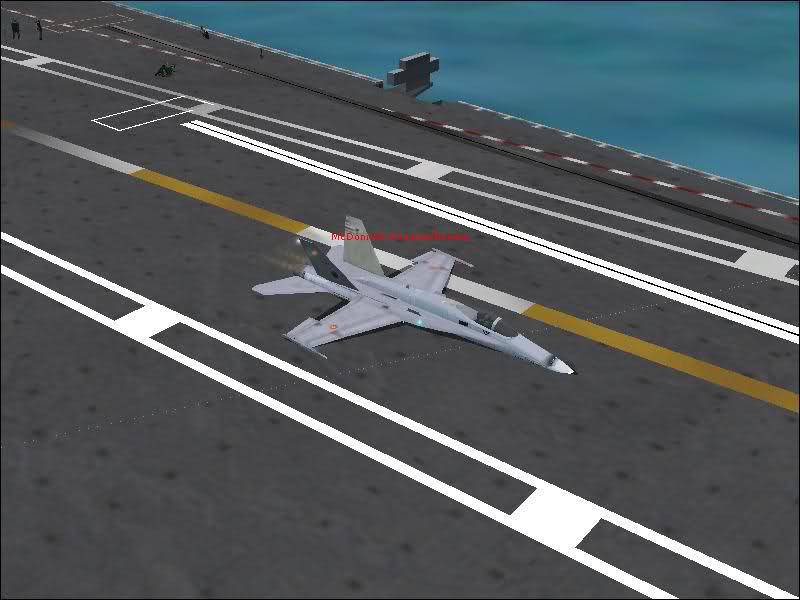 Lets try again: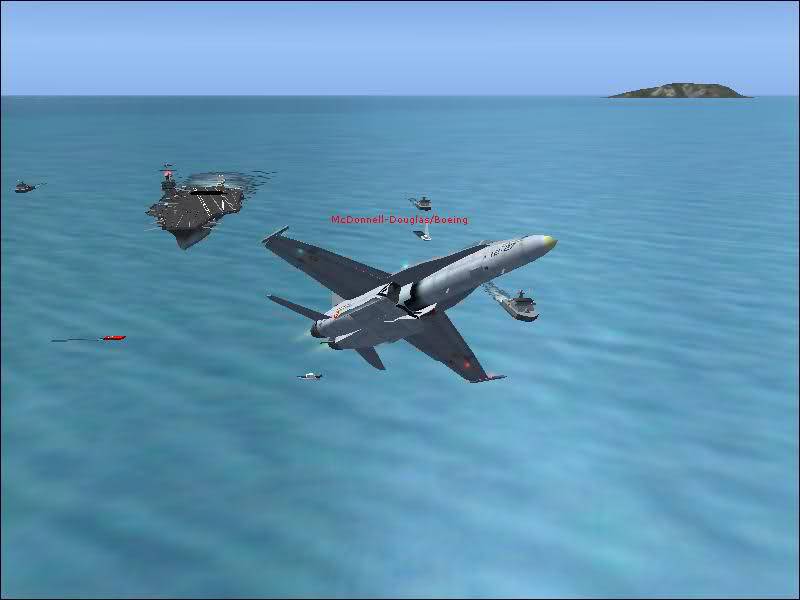 wires on the carrier don't work i think, so the brakes stop me, not tail hook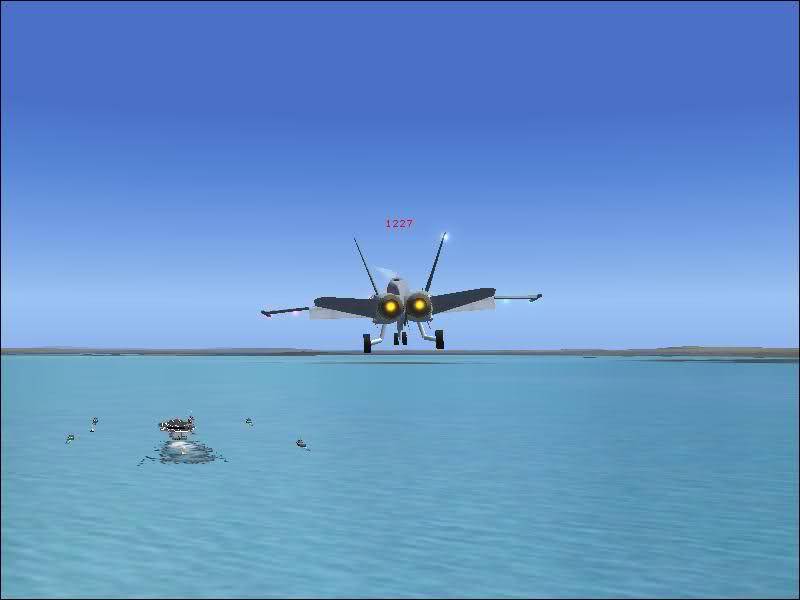 I got a nice landing this time!!!!!!!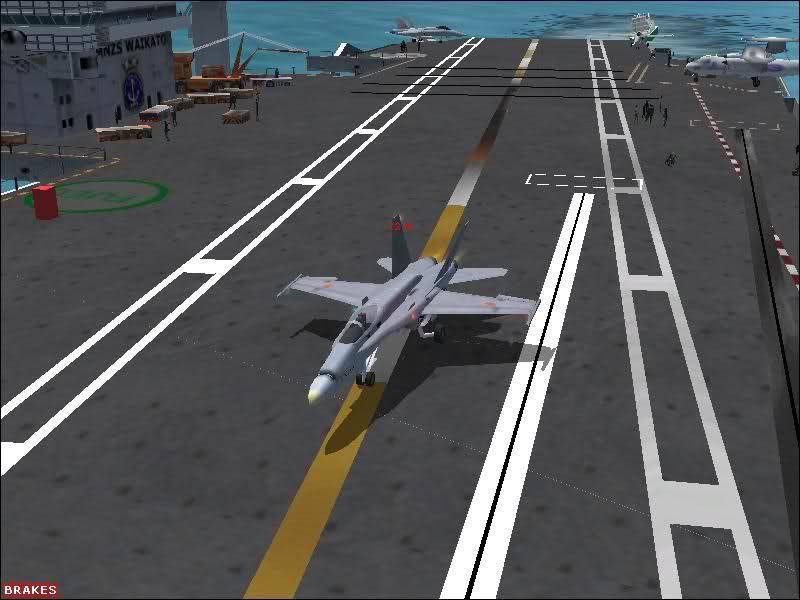 after parking, I didn't shut my engine down.
COMMENTS PLEASE!!!!!!!!!!!!!! 😎
Like was said before, turning labels off will greatly increase the picture quality. For FSX the key combination is "Control + Shift + L." Your also using a very badly detailed F/A-18, you should try the Aerialfoundry F-18 or something along the lines of that. It almost looks like an AI F/A-18.
your right!!!!!!! 😀 . I am using a badly detailed F-18. But this F-18's brakes are strong 😎 . And the wires on carrier don't work. So I can stop with the brakes 😎 !!!!
here is more...........
The sea hawk: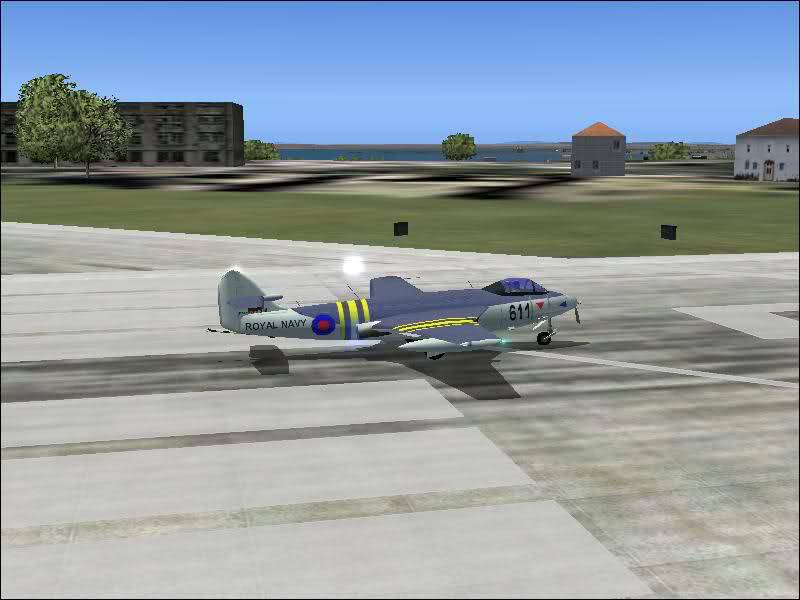 i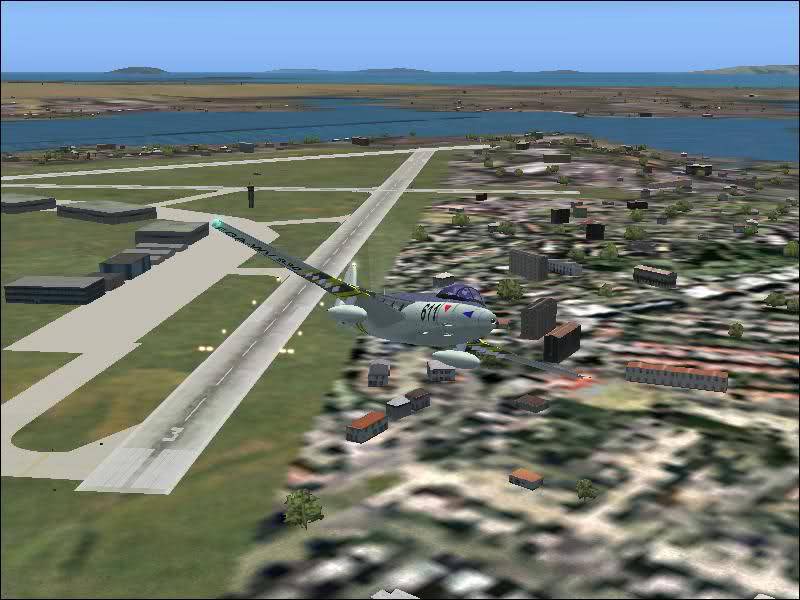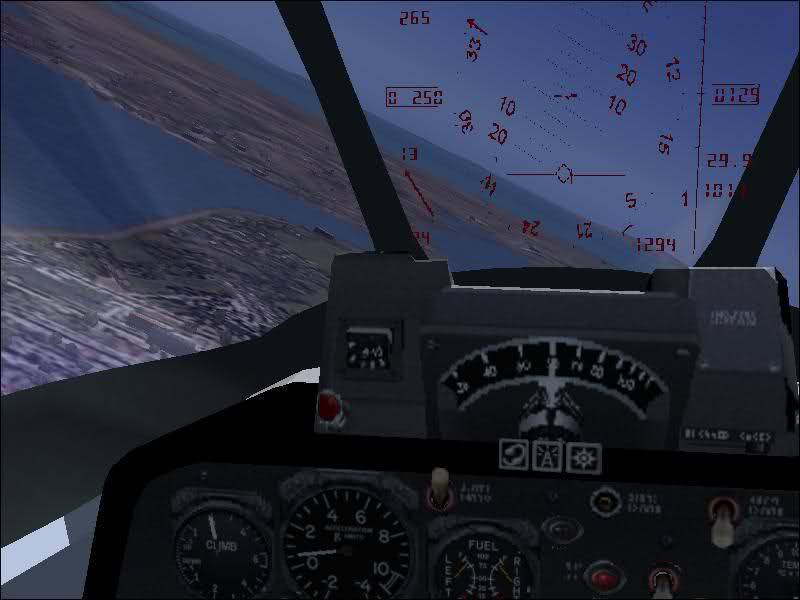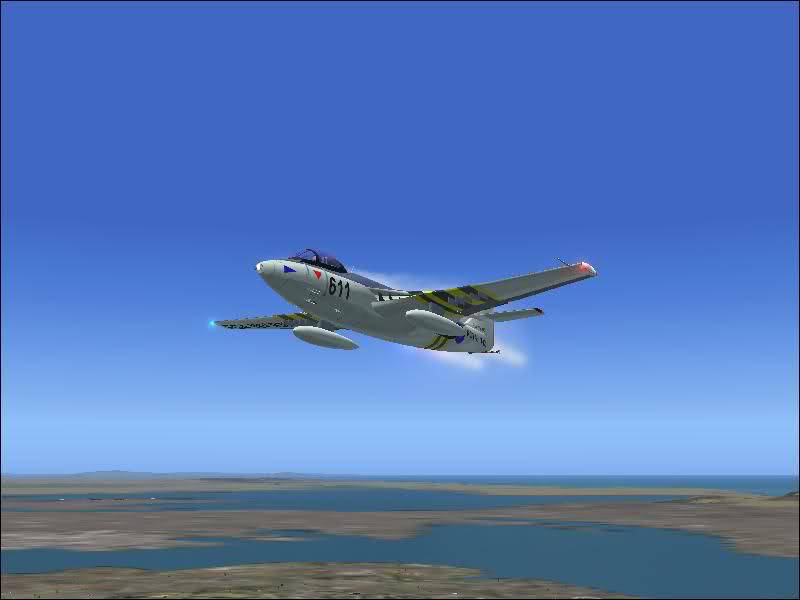 there is a headwind for landing! 🙂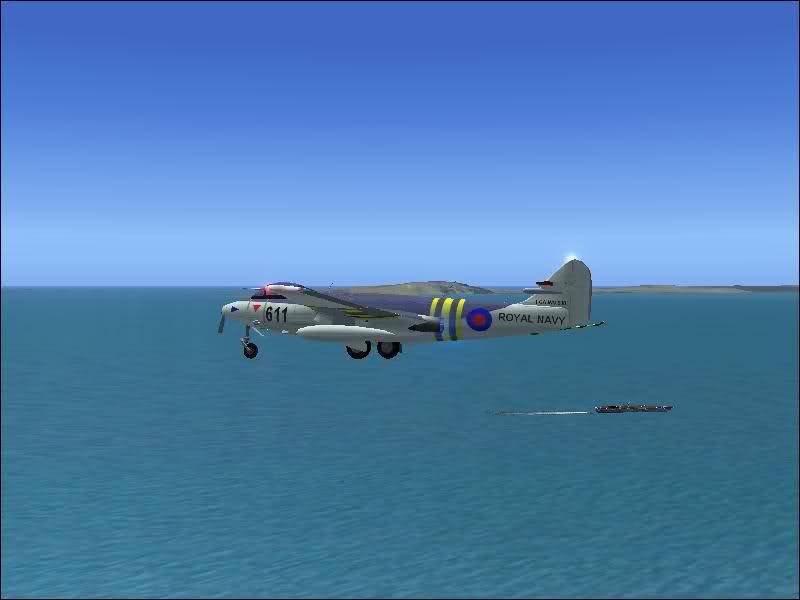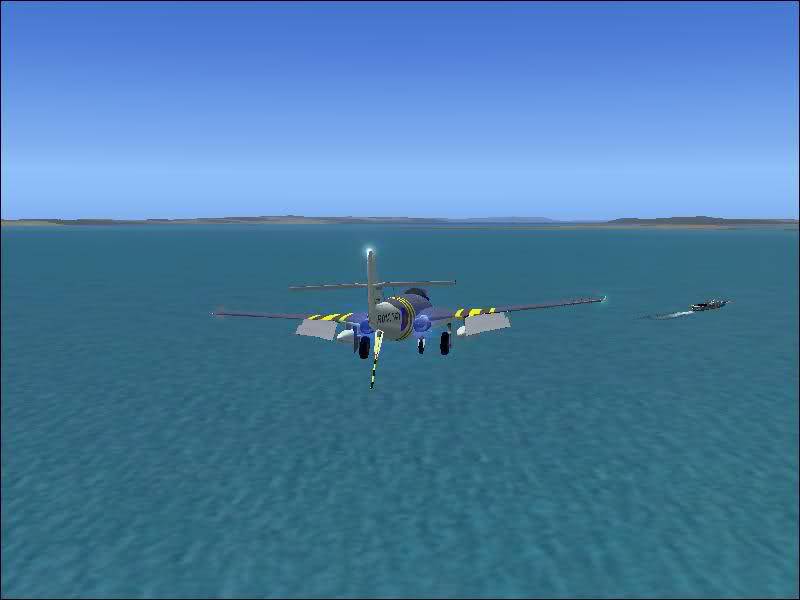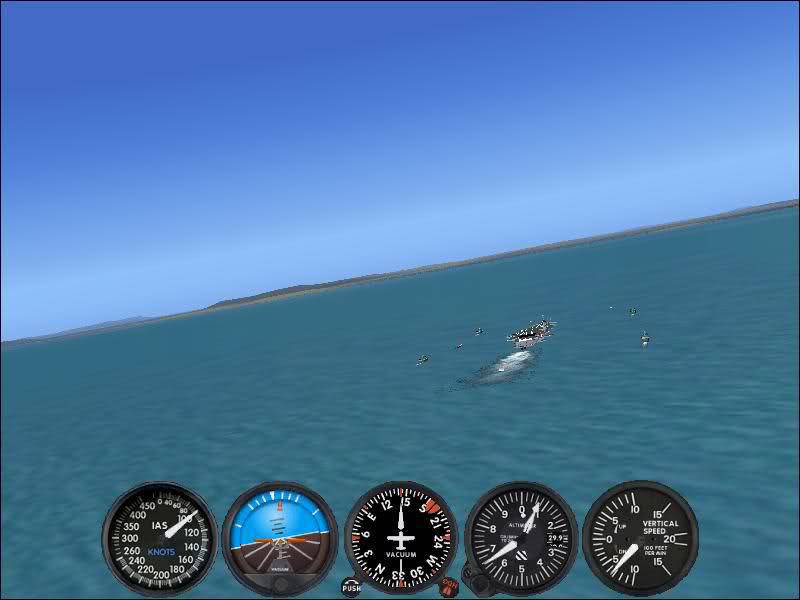 did i miss those cables?????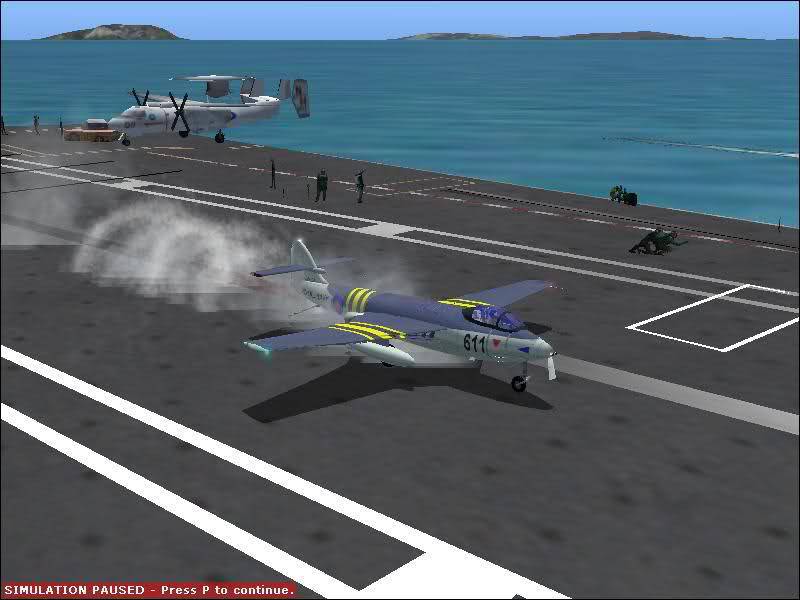 I had to turn right!!!!!!!!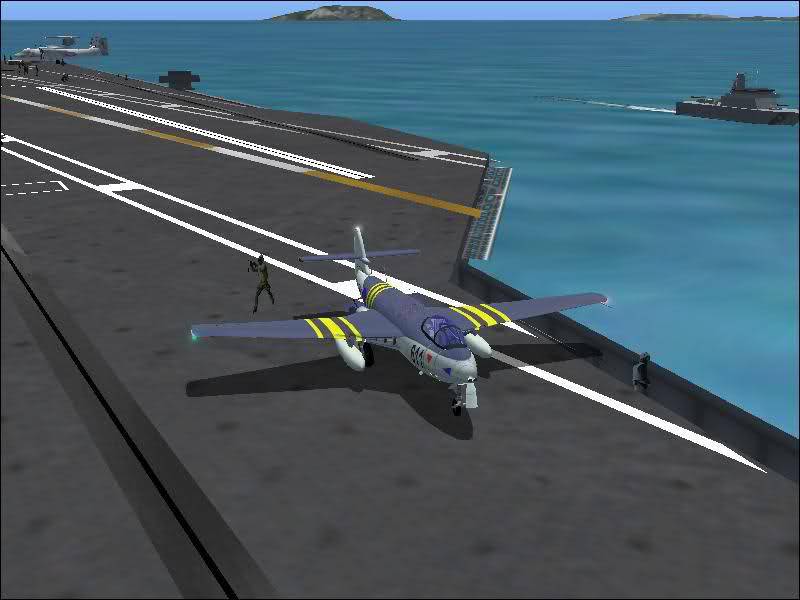 shutdown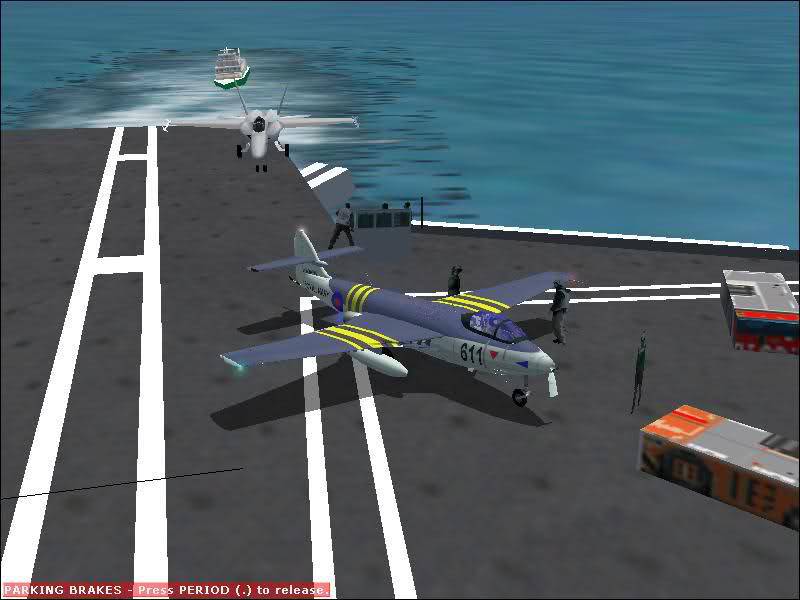 😎
Nice, looks like you had fun. You should get some add on scenery and maybe Real Environment Pro (if I recall correctly, its free). It makes everything look a lot better.
free???
but what about Frame rates?
jianqing wrote:

free???

but what about Frame rates?
Pretty frame rate friendly on my computer.
jianqing wrote:

can it be for fs2004?
It is for FS2004.
In my mind, then your grafics -- SUCKS- I´ve never seen such poor shots, since FS98. If you´re running FS9, then look at what it it can produce, and I´ve only got a small GFX card !!! (256MB)
https://flyawaysimulation.com/modules/Images/gallery/fs2004/FW190A6.jpg
https://flyawaysimulation.com/modules/Images/gallery/fs2004/Tokingandsmoking.jpg
jianqing wrote:
Download a program called Irfan View, and you can do all kinds of neat stuff with your screenshots.
Here´s the link: http://www.irfanview.com/ 😎
here is more.......
from a airport in puerto rico to the carrier, short flight, hope i didn't retract my gear when just barely off the ground 😳 , maybe thats ok, thanks for your comments guys, more:
this time, i start on the runway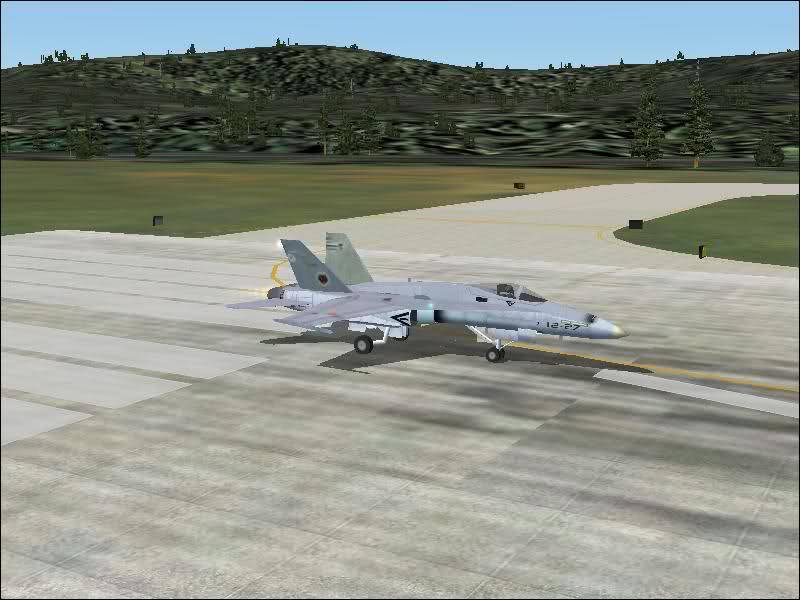 WEEEEEE!!!!!!!!!!!!!!!!!!!!!!!!!!!!!!!!!!!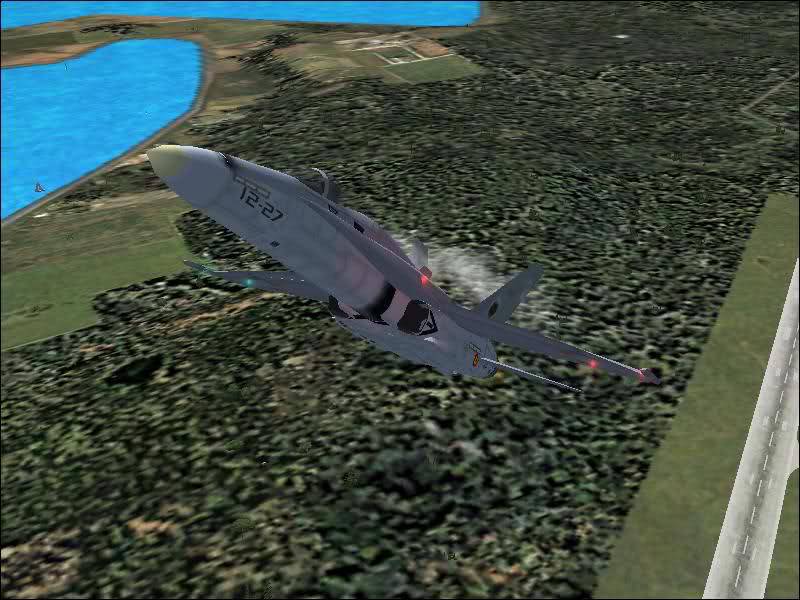 WEEEEEEEEEEEEEEEEEEEEEEEE!!!!!!!!!!!!!!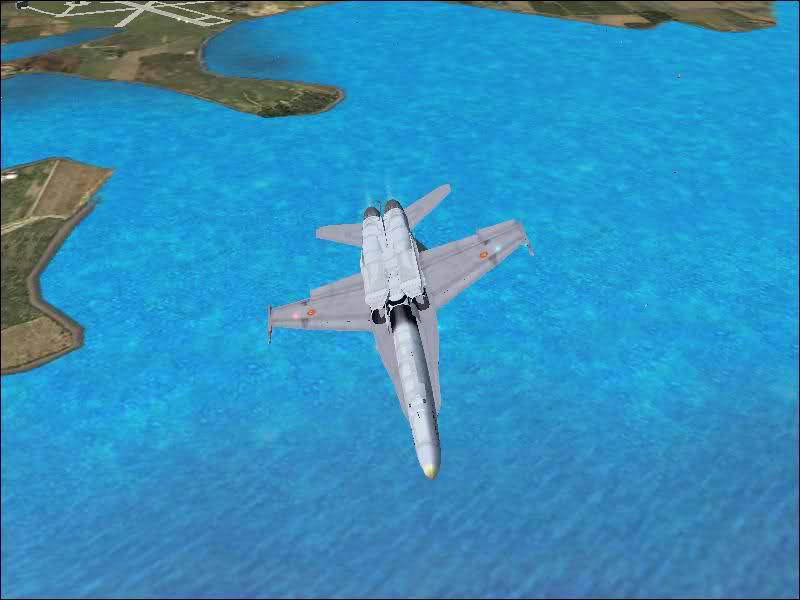 i am glad i did a good landing, haven't tried 4 some time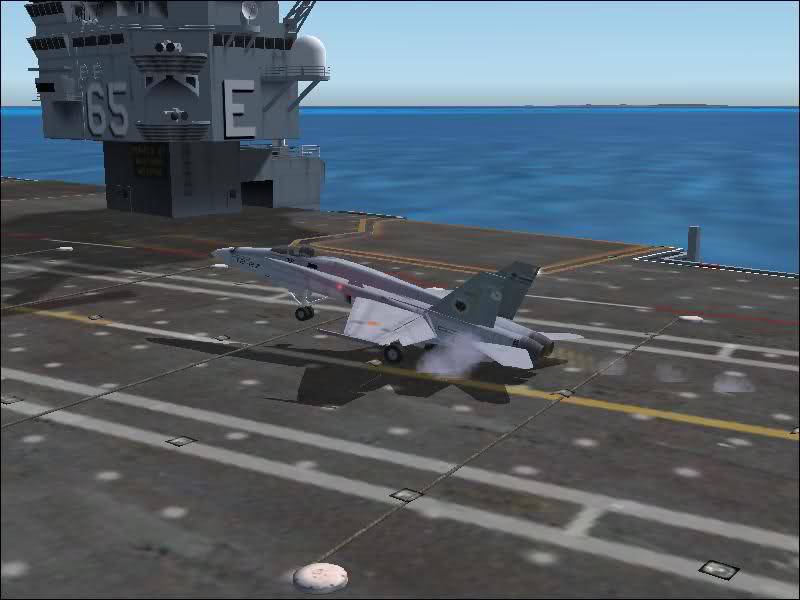 a clap 4 me!!!!!!!!!!!!!!!!!!!!!!!!!!!!!!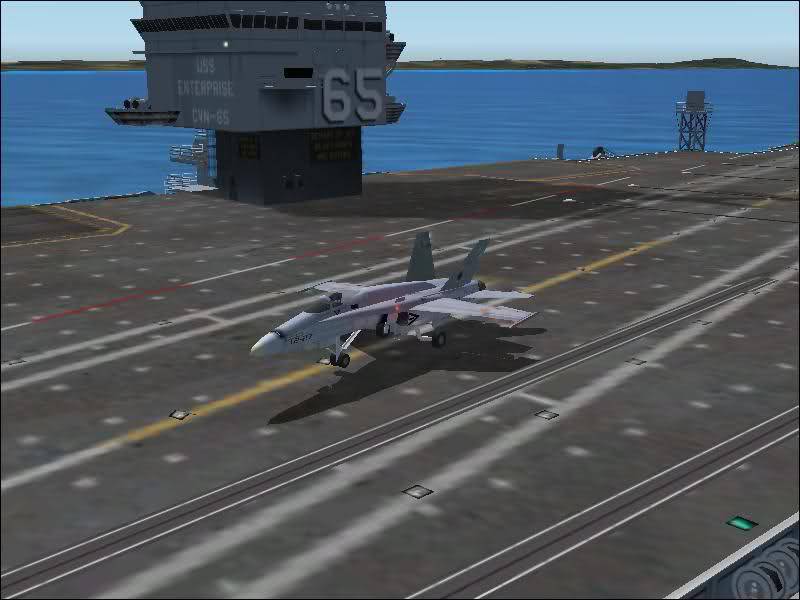 my engines won't shutdown, AHHHHHHHH!!!!!!!!!!!!!!!!!!!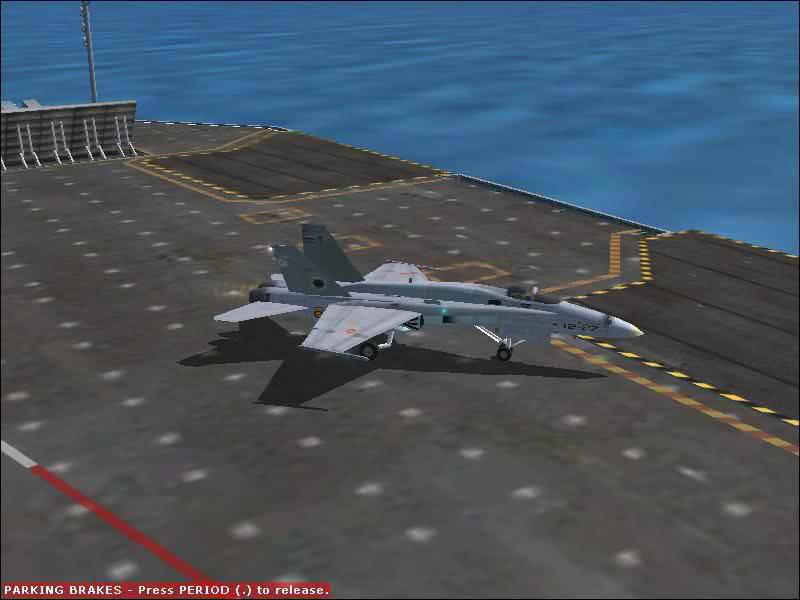 COMMENTS PLEASE!!!!!!!!!!!!!!!!!!!!!!!!!!!!!!!!!!!!!!!!!!!!!!
PS i've been to Puerto Rico myself!
no comments for days, why???? 😕
Anyway here is more, enjoy!
to USS saratoga from somewhere in hawaii with a old plane!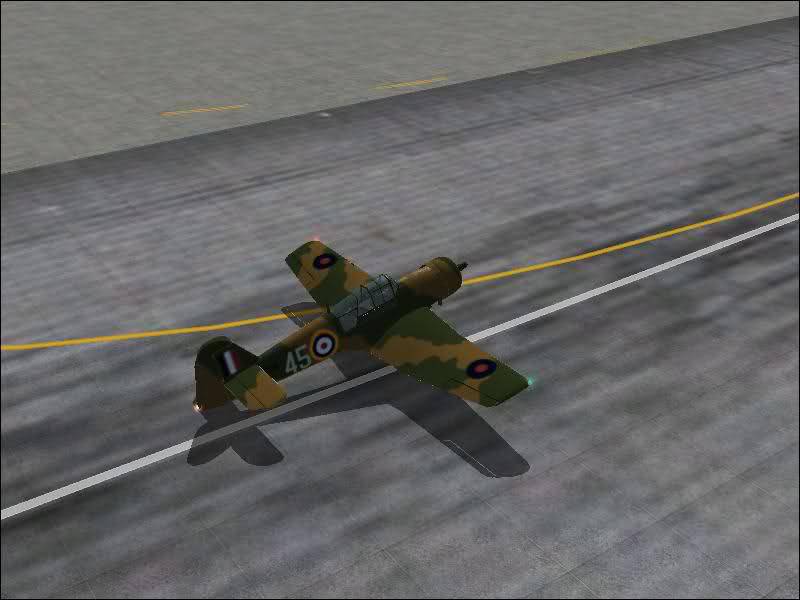 i set a big headwind for landing on carrier, but that headwind caused my to skid off the rwy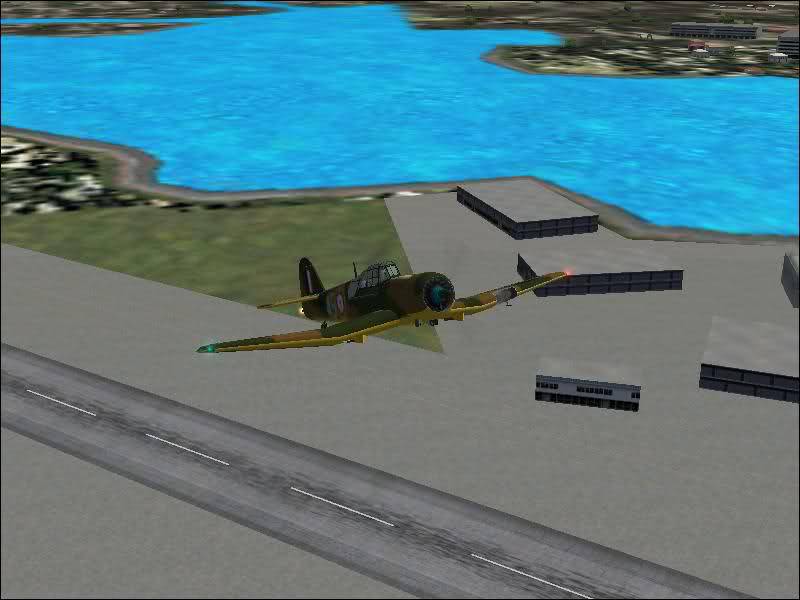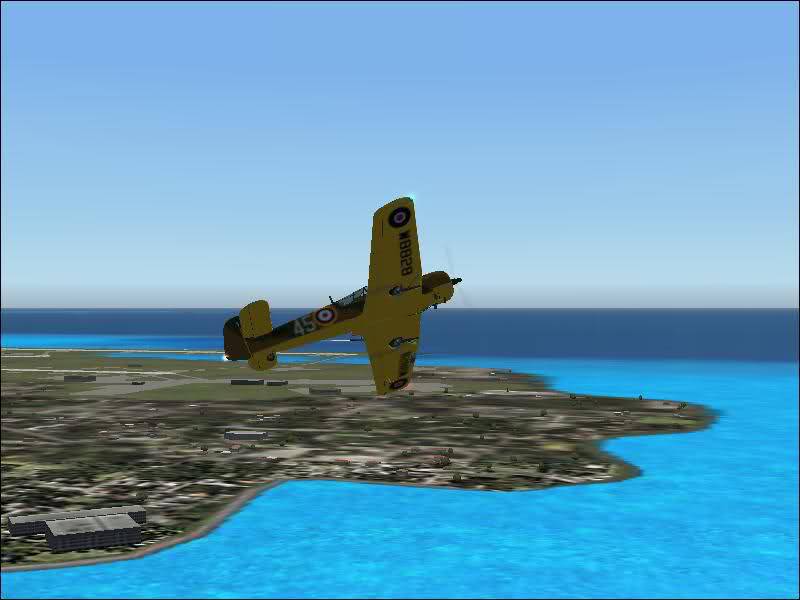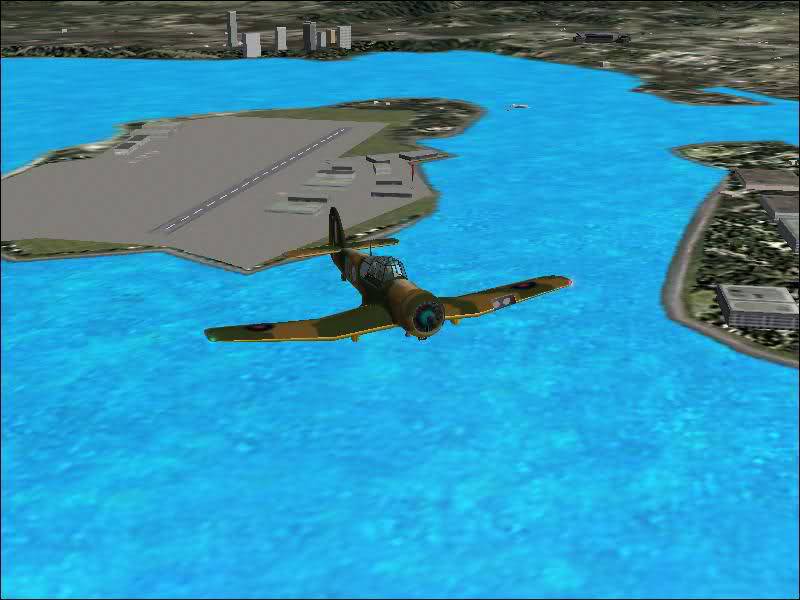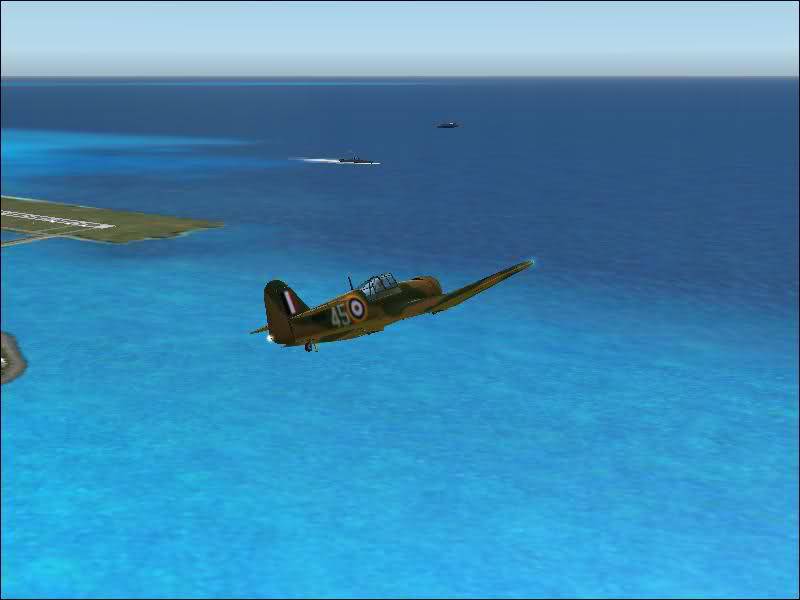 honolulu airport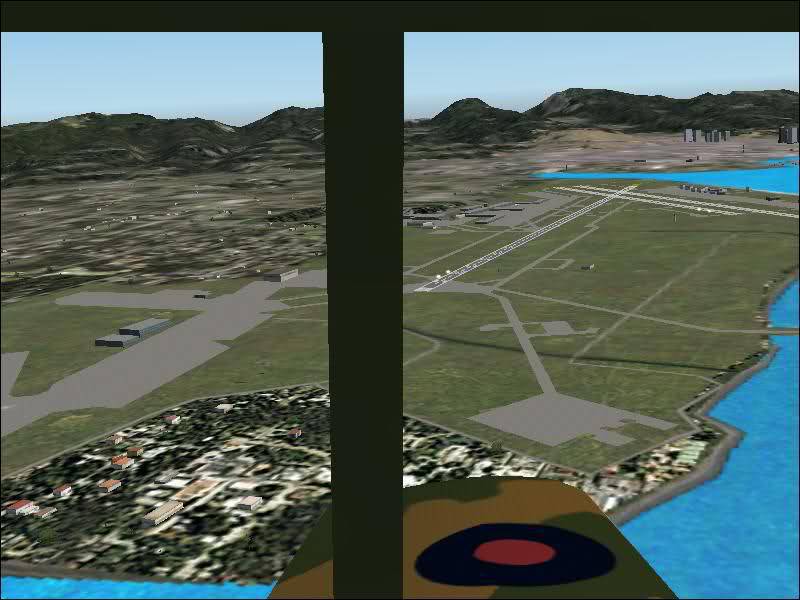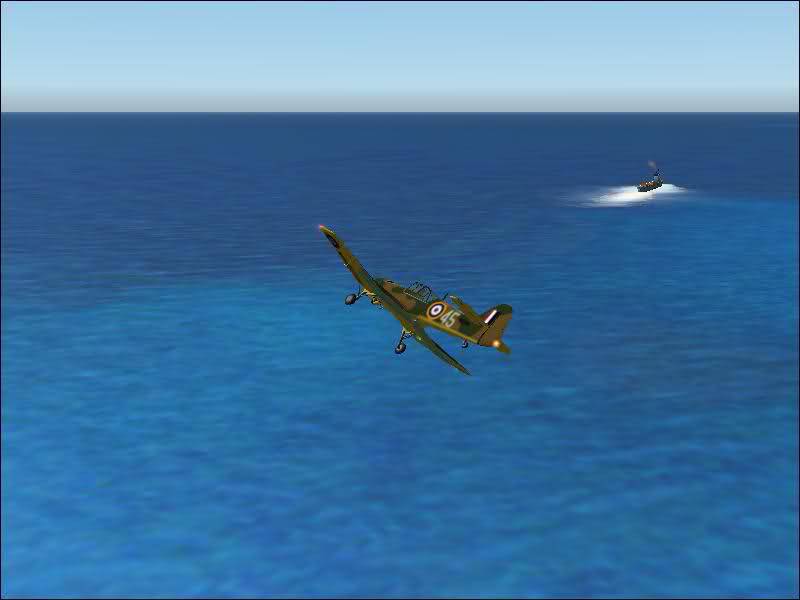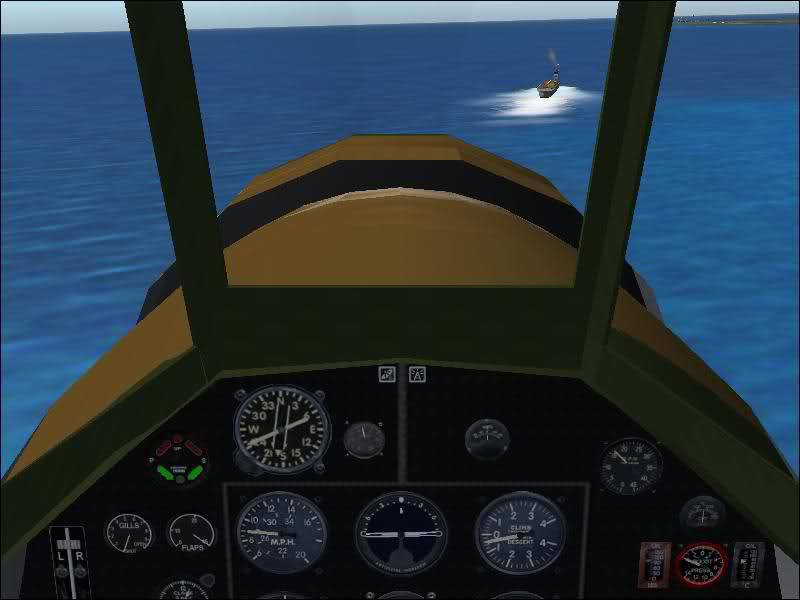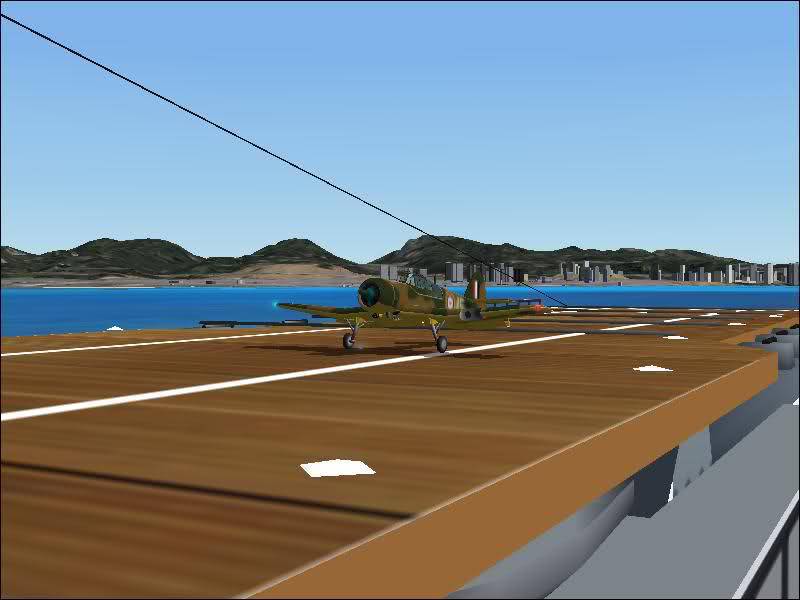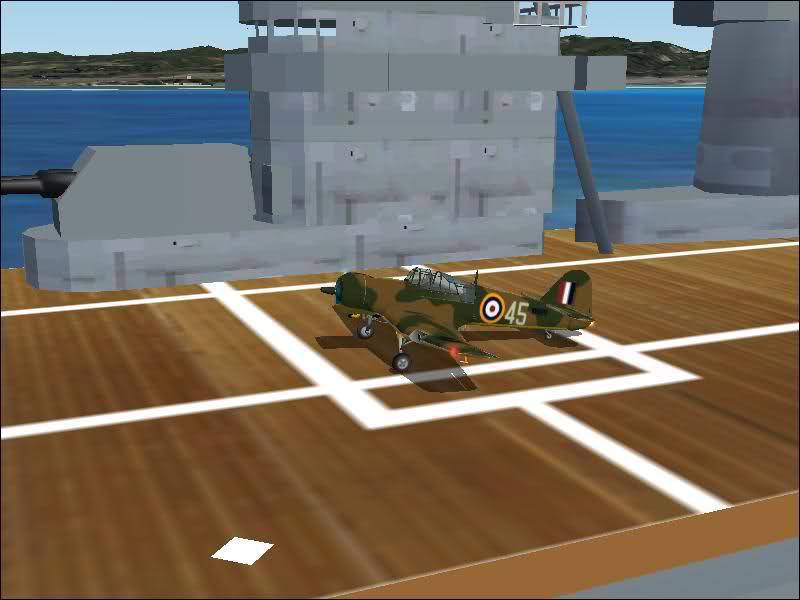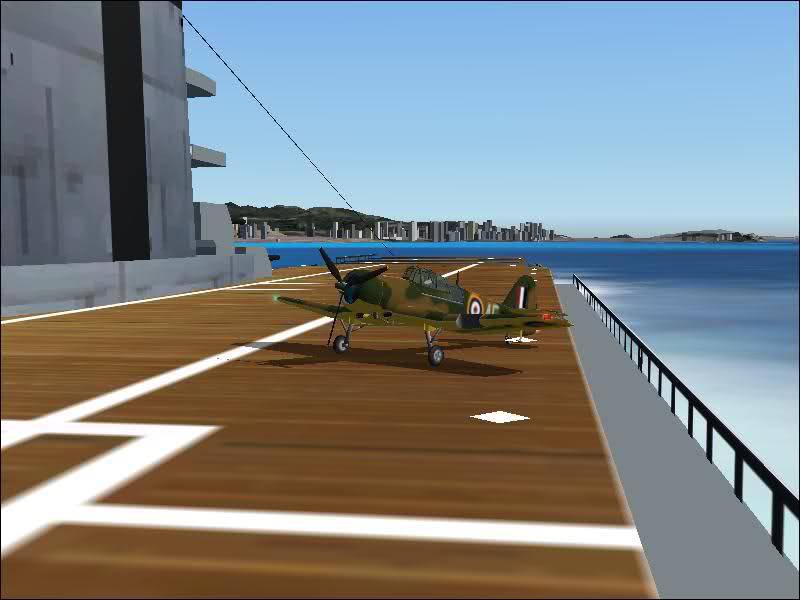 comments please!!!!!!!!!!!!!!!!!!!!!!!!!!!!!
its the plane in da fs2004 vintage aircraft section, the 4mb one!