Hi
jianqing
. Your shots are really nice but, well, lets face it, they arent that crash hot. Here are a few tips to make them better:
1.
Put your anti aliasing up, if you dont know how to do this PM me.
2.
Get yourself a few environment addons. Flight Environent Pro is very good for your clouds and sky textures, and Ground Environment Pro provides nice ground visuals (they cost money but its worth it). And also REX 2004 (might hurt your comps frame rates though).
3.
Get better detailed aircraft. Project Opensky have some really nice free planes (http://www.projectopensky.com/). Or you can go payware and get yourself PMDG (heavy on frame rates again) or Carenado for GA (very nice, good on the FPS too)
4.
Get some airport scenery. FlyTampa have a brilliant TNCM and SABA and TFFJ airport pack, very good on the frame rates, you wouldn't think so looking at how brilliant they are.
5.
Resize and sharpen your pictures. Download Paint.Net, and resize them and sharpen. What I make sure to do is to sharpen before resizing, and your shots come out nice and crisp.
6.
Tweak your settings to get the best visuals, while maintaining those frames.
7.
Here are a few websites to help you get started.
-http://library.avsim.net/
-http://flightsim.com/
-http://simviation.com/
-http://secure.simmarket.com/default-en.html
Eventually, your shots will come out very nice and clear and sharp, like this!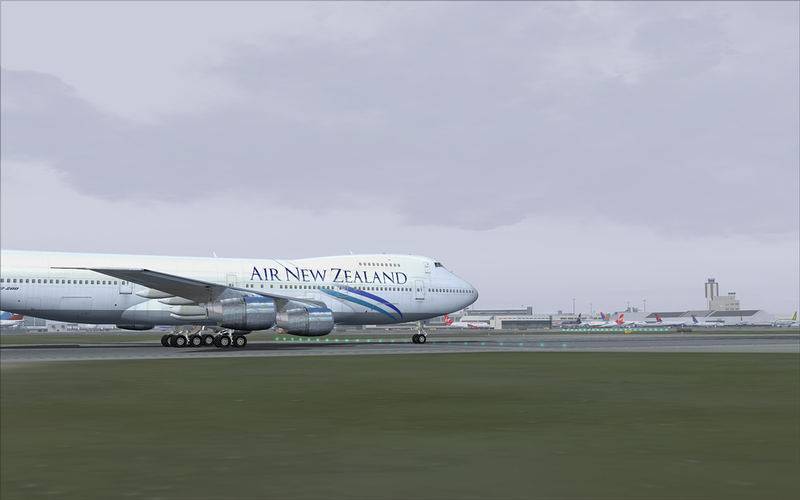 Hope this helped!
Cheeks
Please direct your complaints to the moon, they might care there.