I know that im against to all of the posts i have write in past by replying u cause i have write that the best thing we have to do about some...nasty...posts is to ignore them ,but i dont believe that this post is nasty.It is a lil bit aggresive but thats the style you have choosen.Thats life...

I have only a small coment dear guest.Your post will be much better if instead of the word ''you'' u use the word''WE''.
...''you(we) guys run down''....
...''You'(we)ve all''...
...''yes piracy is wrong but all of you(us) do''...
Friendly and not offensive

Greekman72
ok Ill make you a deal, Ill write the way you want me to if you make sense in your posts, deal? Because after reading it 4 times over i couldnt understand anything you said, all i heard you say was you were agressive and like piracy.
I find it quite simple to understand. Let me explain it to you. Greekman is saying that he doesn't reply to nasty posts because he believes the best thing to do is ignore them. However, he doesn't believe your post was nasty. He requests that instead of accusing us of downloading music illeagely admit that you do it as well.
You've all (YES ALL) downloaded or recieved something illegally.
Why don't you say we've all downloaded music. You act like you're perfect.
Another request, please don't tell us what we do. I think we know if wee've downloaded music or not and don't need to be told. I have never downloaded music illeagelly or otherwise so don't tell me I have.
Its a shame I need to interpret a post that I believe was written in a completely understandable manner.
Kind regards
Andy

Where did i saw i was perfect? You think I would accuse everyone of downloading some illegally when I didn't myself?
Basically you should wake up and get a reality check. You are have done something before where you pirated something. How do I know this? If you use a forum or computer for more than a couple years and are registered ona forum than chances are you've done it. It's equivalent to me saying that you've all watch tv. I know you did it, you know you did it. As for fs2005, i bought my copy and im sure most of you did. But if you had the chance to save 60 bucks and get a pirated copy from your friends you would do it.
I'm not perfect, and certianly none of you are. It's a shame it had to come to this.
Your biggest fan....guest
Correct me if im wrong but i think that we all have FS2004.
Andy2005 thanks for ur help.



Greekman72
Np greekman but I think guest is right because it makes a little bit of sense, after all the other day I was browsing my computer and did find music I downloaded.
Greekman Im sure that's about the only thing legit you have



I knew that u have sence of humor

Greekman72
Where did you come off thinking that was a joke?
This is the real ANdy!! I didn't make those posts!! This guest is such an idiot. This is why I'm in favour of free registeration!
Please lock this topic.
What are you talking about idiot why would I pose as you? Stupid idiot.
Pls my friends
Remain decent and calm.Dont use this forum to fight.
Andy2005 stay calm and try to have fun.



.This guest was talking to me and i respect what he writes even though he has a strange style...But anyway its ok.We must respect others opinions and we must try to be polite and not use ''bad words''.....


I respect the fact that ur going to be a member and i also respect that as a guest ur using a nickname.So u have a personality here in fly away.Try to continue with ur good posts and not destroy ur good image.
Greekman72

Sorry guys. Got a little bit mad. Guest, I don't know if you made those posts posing as me. If it was you please don't do it again. If not I'm sorry for accusing you.
Your cool guy Andy

Greekman72
It's all cool

Thats great

Greekman72

I Got The Concord Ad On For 2004 Its Well Cool
It's up to you but here is my opinion. I hate the thought of Bill and his pals getting rich from a retired Navy guy living on a pitiful pension but I did buy the software. Somewhere in a windowless room in Redmond works a programmer. He loves his job and is quite good at it. He would do it for free if he didn't have any financial responsibilities. But alass, he is married with 2.3 kids, a mortgage, a car loan, and a dog. So he has bills to pay and since I can have fun with the software that he created, I will buy the software and feel good about it, and sleep well.

is daar suid afrikaaners daar????
i got a good full version of fs 2004 for free download, it was an iso file. and then i just made a cd and installed and then used the crack. easy to download. i use bearshare for downloading. and, true, i don't blame some of you for not liking downloading, i respect that.
SW3freak!
Clearly you dont respect it. You would not have downloaded the file and used the crack. It is as simple as that.
i download tunes but i use ww.limeiwre.com ther is no way of stealing the music from that program.
(but you can steal games though) not that the games work, cos ive tried on CFS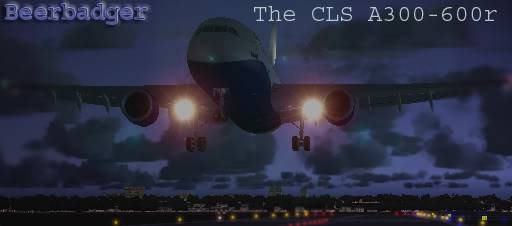 oh man im back after so long, i've missed you guys. The Redmond programmers are very close to being millionaires and I dont they have anything left to pay off.
As for downloading, as long as you dont upload, and crack software, etc for others i think it's ok.
If it hasn't got to you yet,what were trying to say is.....................................................GO BUY IT!!!!!!!!!!!!
I think it's stupid to pay for something if you can get it for free.
Are you so concerned to not let microsoft loose 20 $ or whatever the price of the simulator is?
Saying, "why dont you just buy the game like anyone else" shows how dumb there person asking that is.
Why the hack would someone ask about getting fs for free if they could "just buy it like everyone else"???
Just give poor guy a copy and be thankful you had an opportunity to help someone.
I would send him mine, but it's 2002.
If your life depending on this 20$ ,i can accept your states....But please stay away from giving characterisms to people and keep your opinion for yourself and respect other opinions.

Friendly.

[quote="Anonymous"]I think it's stupid to pay for something if you can get it for free.
Why pay for liqour when you could just go to the local store with you gun and get it for free?
your so insightful and smart