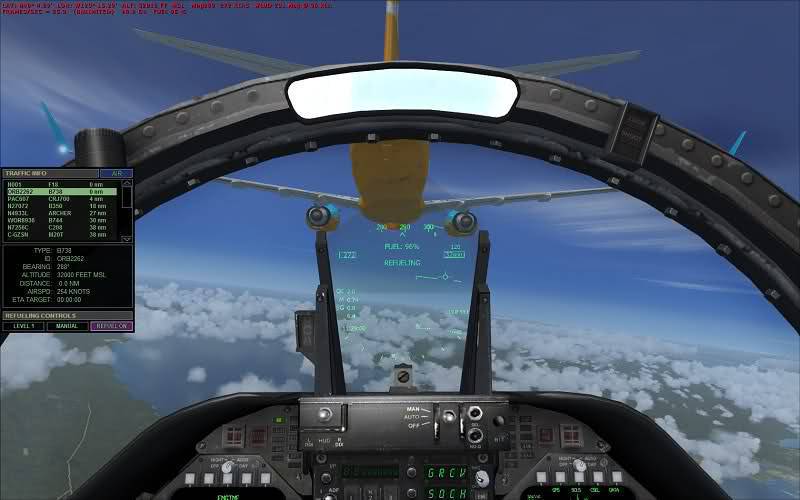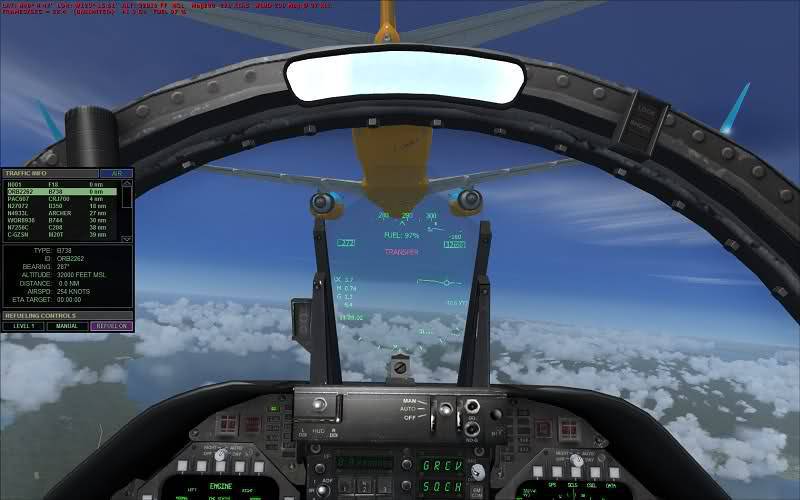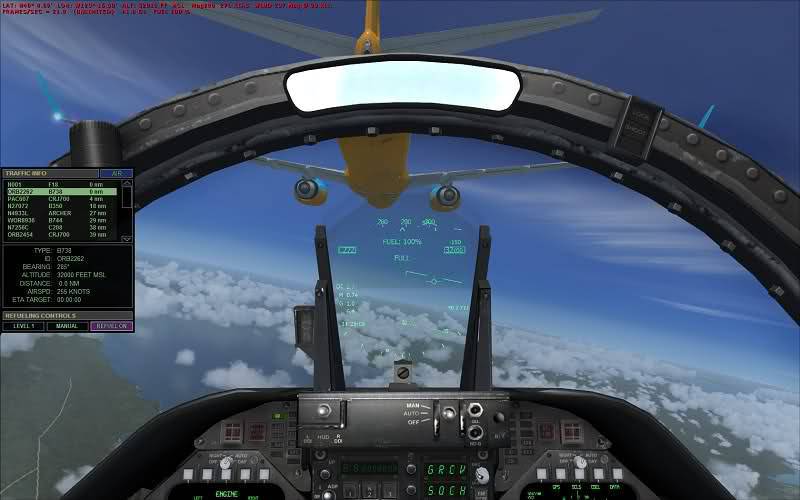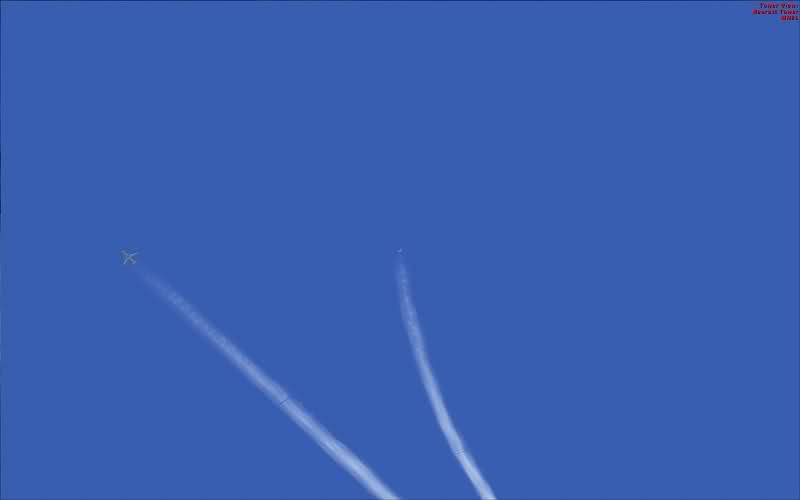 You can grab the gauge that makes this possible here: http://www.simviation.com/simviation/?ID=8924.
If you want more information from the author, Jivko Rusev, check this thread out: http://www.fsdreamteam.com/forum/index.php?topic=3014.0.
so how did you do this? I can't get mine to work.
Um, Why are you refueling from a B738?
It's a game, why not have some fun in the process, doesn't have to be realistic all the time.
Ahhh yes my absolute fave addon. I got mine in just about every fighter i own, and the Osprey. For a real challenge, try it in multiplayer with your friend flying a tanker. Tell them to fly straight, even with autopilot on it's tricky to get. (They turn on AP not you)