Before i start this adventure i'd like to say a big thank you to Flyaway for giving us a decent screenshot size once more

. It's very good of him and now we can all enjoy detailed shots once more.
So without further ado lets begin

!
DAY 1
The Big E sits at her berth just about ready to depart, all stores have been loaded and the crew go about their duties in readiness for the moment they will leave their homes and loved ones for 6 months or more.
Soon the tugs have pulled her out into the bay and she leaves San Diego slowly heading for the open sea ready to recieve her most important cargo.....the aircraft!
The first to depart NAS Miramar is the SH-60 Seahawk, she sits engines running, ready for clearance
clearance recieved she slowly lifts into the sky
beginning her journey out to the Enterprise
The massive ship comes into view, but she won't land yet her work has already begun, she will hold just off the carrier acting as rescue just in case of any mishaps on aircraft recovery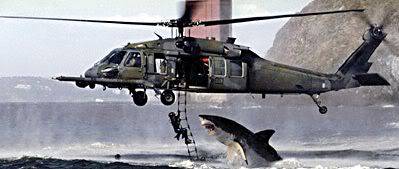 Last edited by Welshflyer on Thu Jul 08, 2010 9:02 am, edited 2 times in total
At NAS Lemoore the A-6 Intruder squadron ready to depart for the carrier
Engines started and systems checked they begin the long taxi to the runway
Onto the runway, a quick last check....
....and she departs....
...and climbs away
The Big E passes under the nose as we set up for landing
Making sure we're ready, making sure we're lining up correctly making sure that we're sure..
Steady...steady..
Slam it down and hope we catch a wire..
..we do, so fold the wings and taxi forward.
Shut em down and watch the show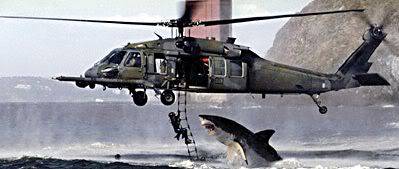 Last edited by Welshflyer on Thu Jul 08, 2010 12:37 am, edited 1 time in total
Meanwhile, at Miramar the F-14 squadron gets underway as the pilots climb in..
..close the canopies..
..start engines and taxi out
Set up on the runway and depart...
The first of many missions sitting on station for the Seahawk.
Thanks for taking the time to view.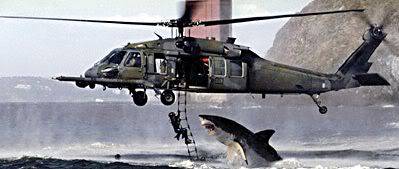 Night quals, always a scary time and this the first of the cruise is no different..
I don't like the colour of that sky as we carry out our checks it looks...creepy
Don't get out lads, you've got another two of these to do tonight yet.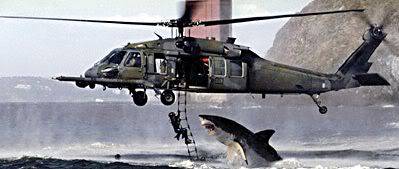 FANTASTIC, Welsh ... you have surpassed your usual standards!

Best regards ... Art

This is a great set! Nicely done welsh


effieveda wrote:

FANTASTIC, Welsh ... you have surpassed your usual standards!

Best regards ... Art
Ditto!
It's great to see you Art

My problem now is to tear myself away from these incredible shots... I'm missing 'The Wire' on TV

...who cares, this is even better

Thanks WF for the time and effort - brilliant once again

Thanks very much gents

, and great to hear from you again Art. There's a long way to go on this cruise yet

.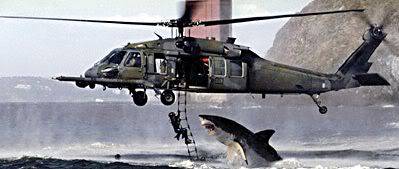 nice shots...what im learning on some forums is that the photos dont mean much (not to mean yours arent good)....i just mean its the stories we tell with them that matter the most...
you have done it well welshflyer. I like the actual photo of the Big E! I rarely see anyone flying the a-6 intruder anymore....and flying it well!!
i love the night shots, gives the shots a nice effect...well done!!
i hate to ask like a newb but where did you find the a-6 intruder? or the f-14?
have a nice day!!
Thank you darrenvox it's very kind of you

! I do like to try and tell a story with my shots.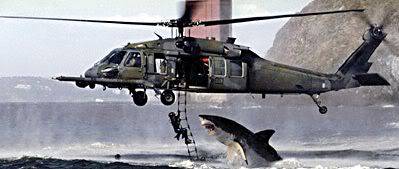 Last edited by Welshflyer on Sat Jul 24, 2010 1:18 am, edited 1 time in total
DAY3
We're not alone on our cruise our battle group consists of quite a few ships out in a screen around us. As we approach Panama for our transit through the canal, the USS Boxer launches one of her helos for a recon of the area before we pass through.
Meanwhile...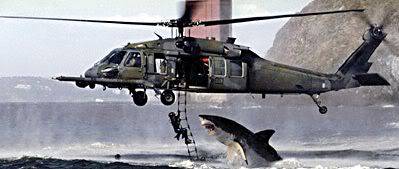 ..aboard the Enterprise the skipper wants a more detailed look at the Admiral Kuznetzov and an appropriate aircraft is readied for the task.
The crew climb aboard and start checking the systems
Another day down on the cruise

, thanks for looking.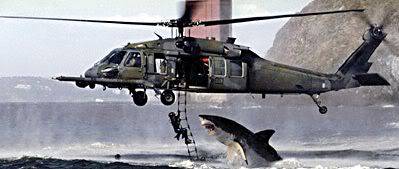 Welsh ... you are truly amazing, and an inspiration to us all. Thank you for sharing your wonderful talent with us.



Best regards ... Art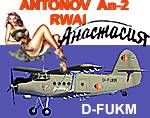 Excellent, excellent - I love the idea of visiting the Panama Canal and spying Medvedev's private lil yacht in the process...

This must be the prettiest Hawkeye I've seen - great wing unfolding, start-up and taxi sequence - the whole lot is mind boggling

Welshflyer wrote:

Thank you darrenvox it's very kind of you ! I do like to try and tell a story with my shots.
The Intruder is the Alphasim model
http://www.alphasim3.com/store/product_info.php?cPath=23&products_id=222

The F-14 however is freeware here and is a fantastic model with plenty of liveries
http://www.irissimulations.com/product-classics-f14.php

There is a nice freeware Intruder here by Kazunori Ito, bottom of page
thanks welsh...ill take a look at those for the future
Hi Welsh, your tour is fantastic. Just now to the A-6 at Lemoore... great shot! And "... and climbs away" beautiful. And many more very nice shots on that flight. Sweet landing btw. Dang... you have me wanting to fly the A-6 now and I have no idea where it is in my que governed by my compulsive disorder.
The F-14 shots just leave me speechless. Except I do have a question. Does the software really have a wire that the tail hook grabs and does it stop the aircraft? That has to be fun.
And now that I'm into the night quals takeoff... another question. Catapult? I think it must work because there is no way you could do a normal takeoff in that distance. Wow... 0 to 200 in seconds!
Beautiful chopper at the start of day 3. I have to agree with other comments, I just read... you've outdone yourself yet again! The canal scenery is spectacular - I should stop looking at forums and get back and fly to some of these places again! Except the treats here are too good to miss.
I really love that shot with the E-2 climbing out with the carry way down below!
I have to agree with effieveda.... truly amazing... and with Tailhook... excellent, excellent! A great treat once again to follow another Welshflyer adventure and story!
Thank you all for your very kind replies

, i don't know how i'm going to keep this interesting for the whole cruise but i'll do my best.
Spider the Tailhook does indeed bring the aircraft to a sudden stop and the Cat throws you off the deck

, there are numerous little gadgets out there for doing this like putting launch and trap zones into the FS9 CFG, but the easiest by far is rcbco-20.zip at Avsim, flightsim or simviation that you can add to the panel of any aircraft that has a tailhook and includes the sounds of launch and trap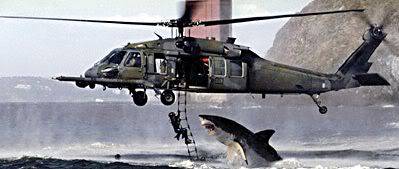 As the Enterprise cruises through the Gulf of Mexico, at Kingsville NAS in Texas a budding Naval Aviator prepares for a training flight. He and his instructor prepare the aircraft ready for takeoff.
Mission finished, he heads for the head to change his underwear.
Thanks for viewing.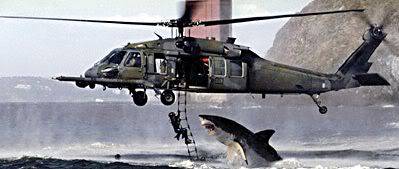 Absolutely magnificent, as usual. After seeing these, I had to change my underwear too!

Thanks again Welsh.
Best regards ... Art


I absolutely love the FCLP markings at NAS Kingsville THANKS for presenting this to us! The boys at MAIW really have their act together. I might try and put cables on those markings with Rich Hogen's arrcab26.zip

May I ask, do you run the MAIW .exe installers straight through to FS9 or do you install into a Temp. folder?
The pics and commentary are as usual top shelf
Thanks very much for the kind replies gents

. Tailhook i run the installers straight into FS9, MAIW do really have some impressive stuff now

.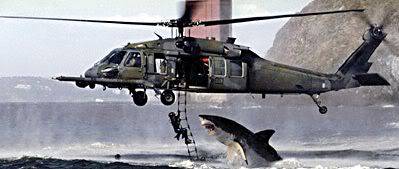 As we approach Florida we take part in a mini exercise or basically a flyover to test defensive systems with the Royal Navy, who surprisingly have unscrapped the Ark Royal for this purpose

.
So the Tomcats get geared up to fly CAP (Combat Air Patrol)
There will be a major post mortem about what happened to the F-14 CAP, the CAG is not a happy man.
Thanks for looking.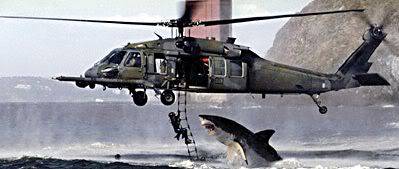 Ye gods and little fishes! I feel that if I comment on one screenie I'll have to comment on every single one, as they are all right up or down my alley... (can't remember which way it actually is

).
I will say though that I like the way you tend to expose the a/c from different angles on the deck prior to TO as you did with the F-14 at the top. Also, you do that most of the time but I never get tired of it, the frontal shots just after launch.
I am also thrilled that you've included the Harrier again in your 'war games'.

Unlucky old boy, you may have hit our carrier but you're dead, have a nice day
nice touch

Rating: 10 out of 5



I've completely run out of words of praise for your work on these pics and stories, so ... I will simply plagerize what Tailhook said. Your efforts are nothing short of stupendous! And Tailhook, when it comes to alleys, I believe the term is up yours.


Welch, keep 'em coming, puleeze!






Best regards ... Art

Thanks very much gents, it's going to be a long cruise and i'm sure you'll get fed up with seeing planes going on and off a carrier again....and again... etc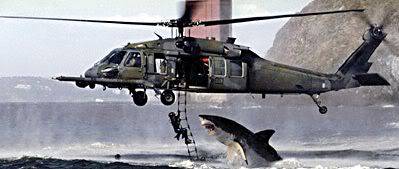 effieveda wrote:

And Tailhook, when it comes to alleys, I believe the term is up yours.
Thanks Art, most of the time I don't know the difference between up / down - left / right - black / white - right / wrong - war / peace - dictatorship / democracy - devil / the god... oops, better get back on topic

As the British task force moved down toward Cuba after the exercise a call was recieved from a US fleet oiler that had an injured crew member on board that needed evac to a hospital ASAP. The nearest ship in the area with a helo was HMS Monmouth and she duly despatched her Lynx.
The light was beginning to fade as she spooled up and lifted into the air...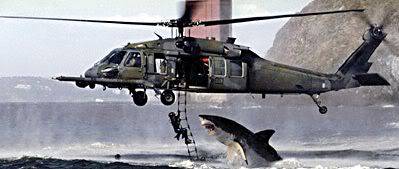 As the Enterprise sailed up the East coast of the US toward Virginia, another squadron readied to join her to shore up the ageing Tomcats. The pilots readied their aircraft for the short flight...
.....There's a new kid in town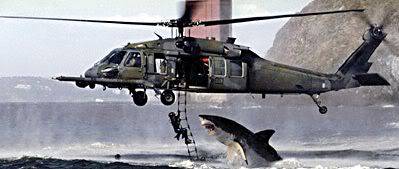 I want those night goggles you're wearing when flying the Lynx... Dude, I'd have problems finding this ship in bright daylight

By "new kid in town" I take it you're referring to the aircraft...

Besides taking great pics you ain't a bad pilot either

Welsh ... you've done it again. I'm at a loss for words. When are you going to write a tutorial for the rest of us poor schmucks? I'm startin' to get jealous!

These are toooooo much.

Best regards ... Art