Finally got my new computer put together. Ready to test out FSX on it this weekend!
Here are the specs-
Case: XION CyborgX ATX Mid-tower
PSU: Antec Earthwatts 750W
Mobo: ASRock 880G
CPU: AMD Phenom II X4
GPU: ATI Radeon HD5670
Memory: G.Skill Ripjaws 2x4GB (8GB)
HDD: Western Digital 1.0TB Caviar Green
OS: Windows 7 Premium 64 bit.
Here's some pictures, bar the processor, which arrives on the UPS truck in about 4 hours!
CyborGX case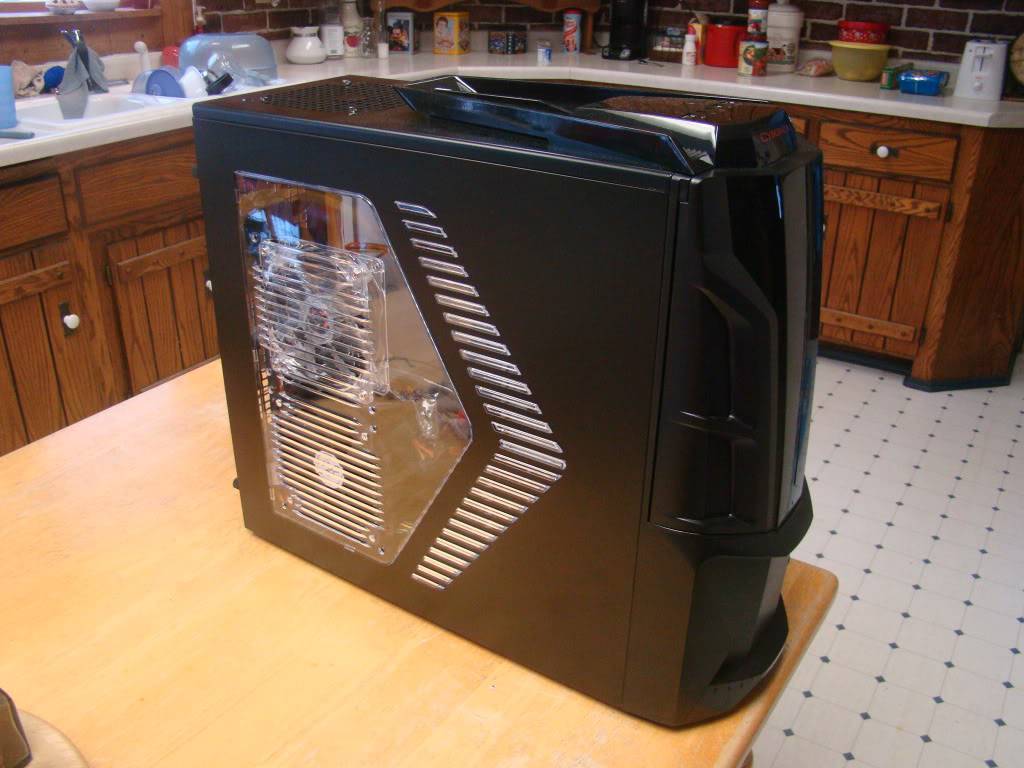 Side Panel, 2 120mm fans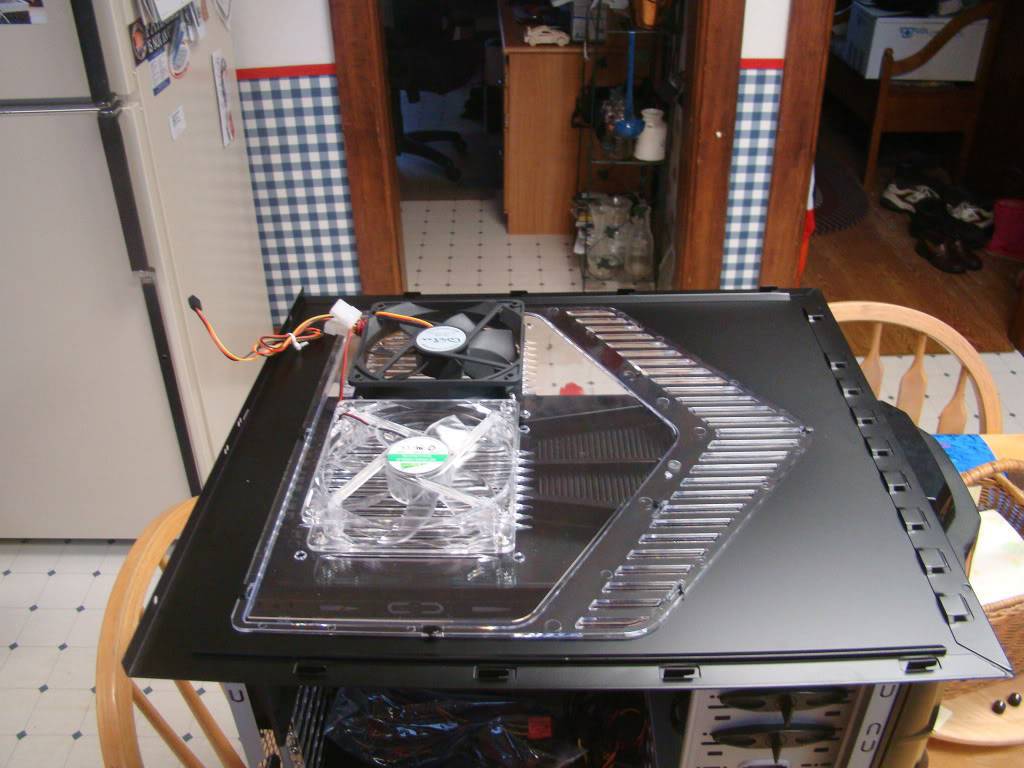 Antec 750W PSU (It's upside down in this picture, I just had it sitting in there to get it out of the way.
Heatsink and fan awaiting the arrival of my processor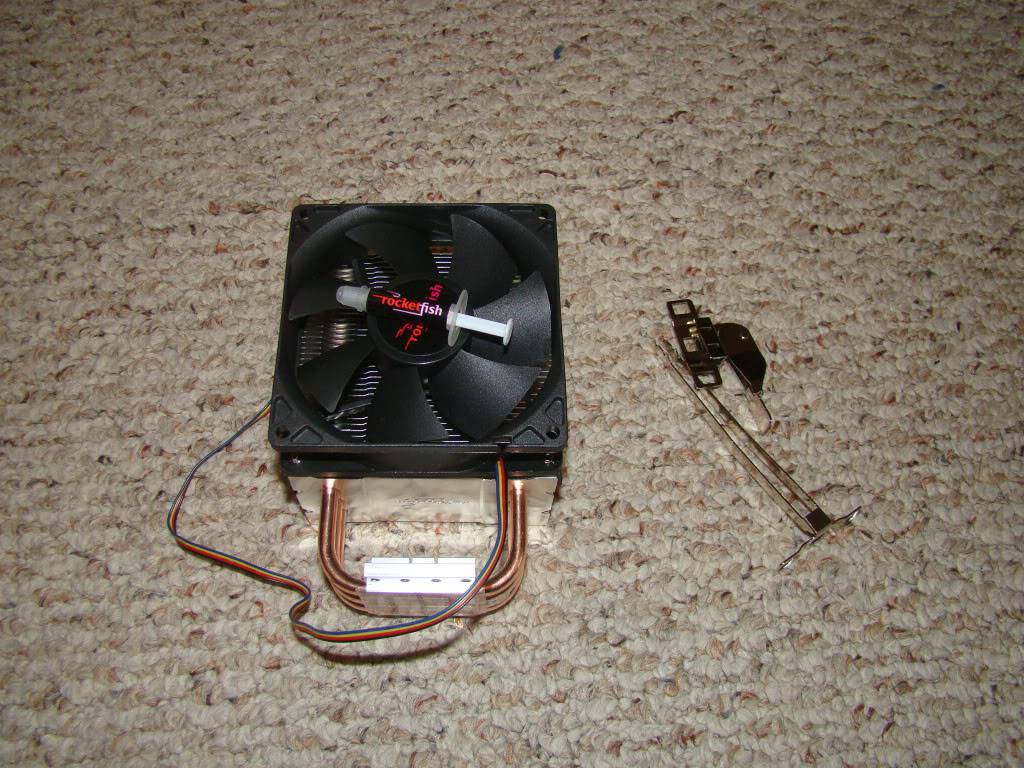 PSU mounted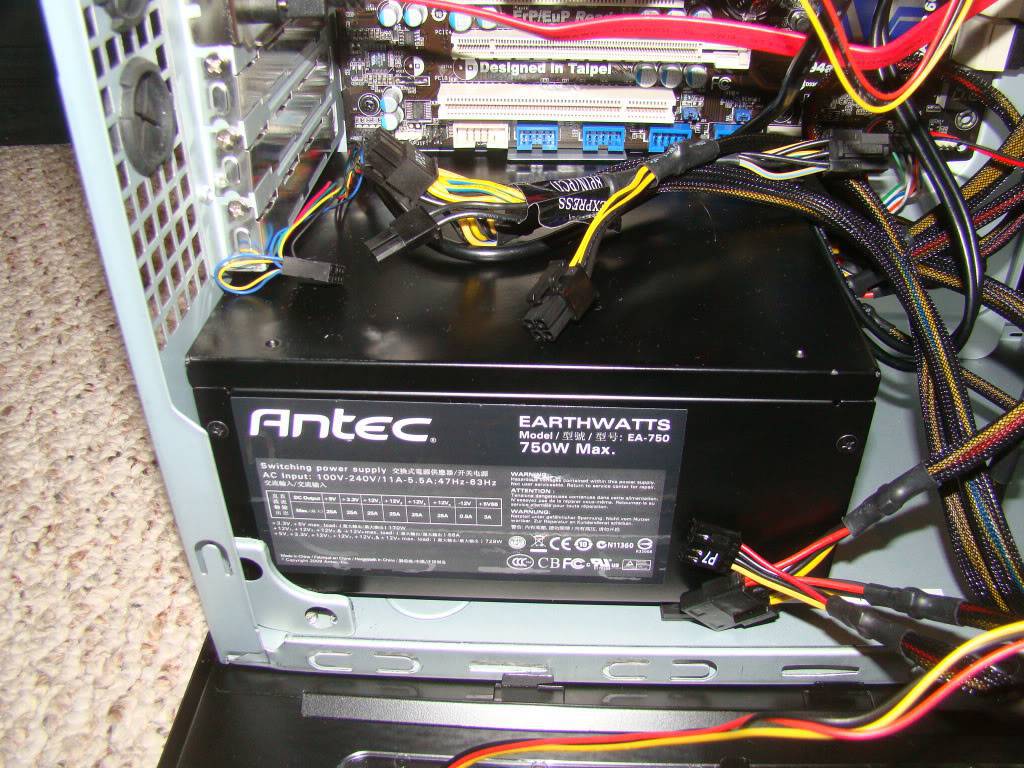 G.SKILL Ripjaws 8GB / 2x4GB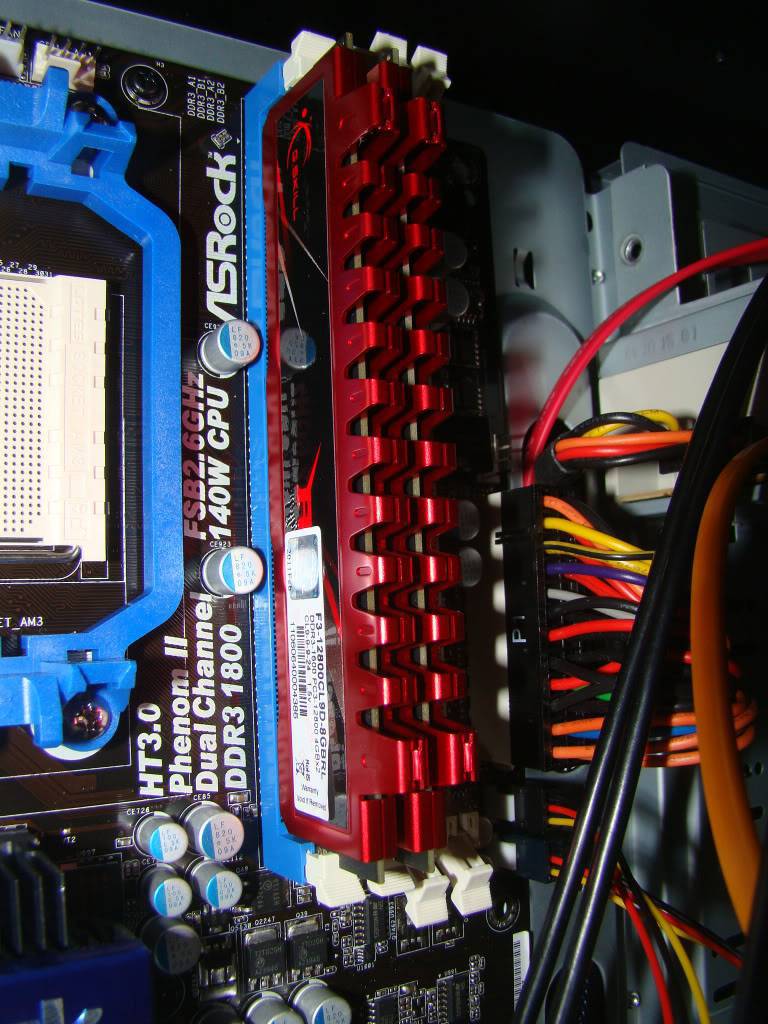 ATI Radeon HD5670 - Not the best out there, but for now, she'll do fine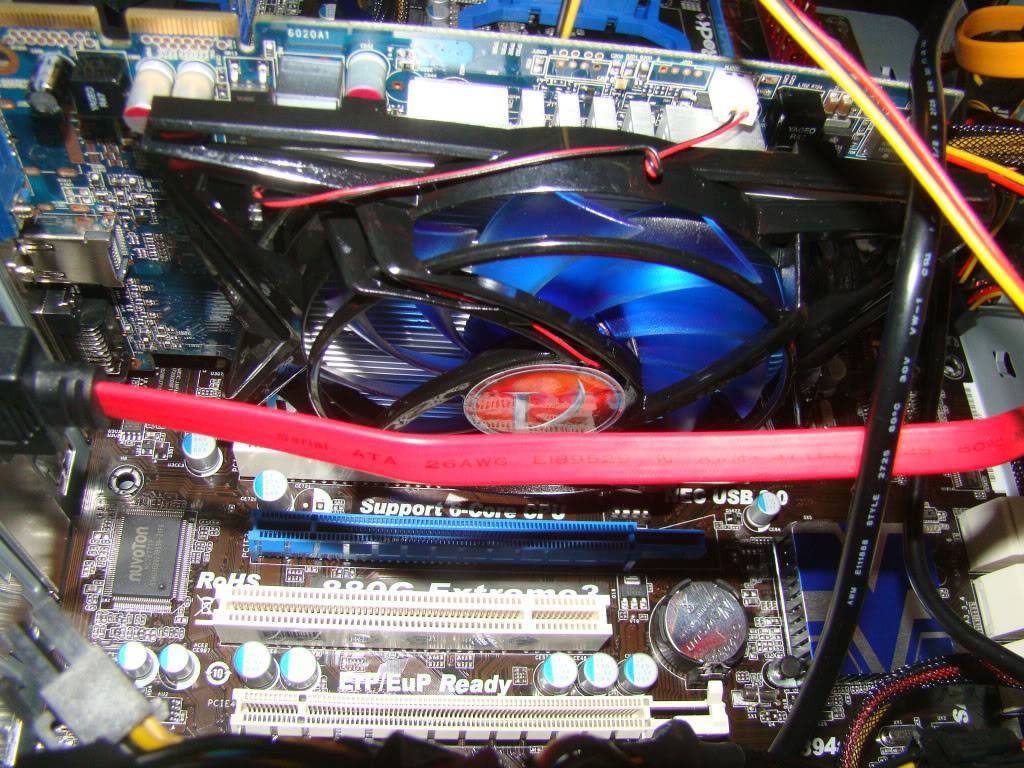 Western Digital 1.0TB HDD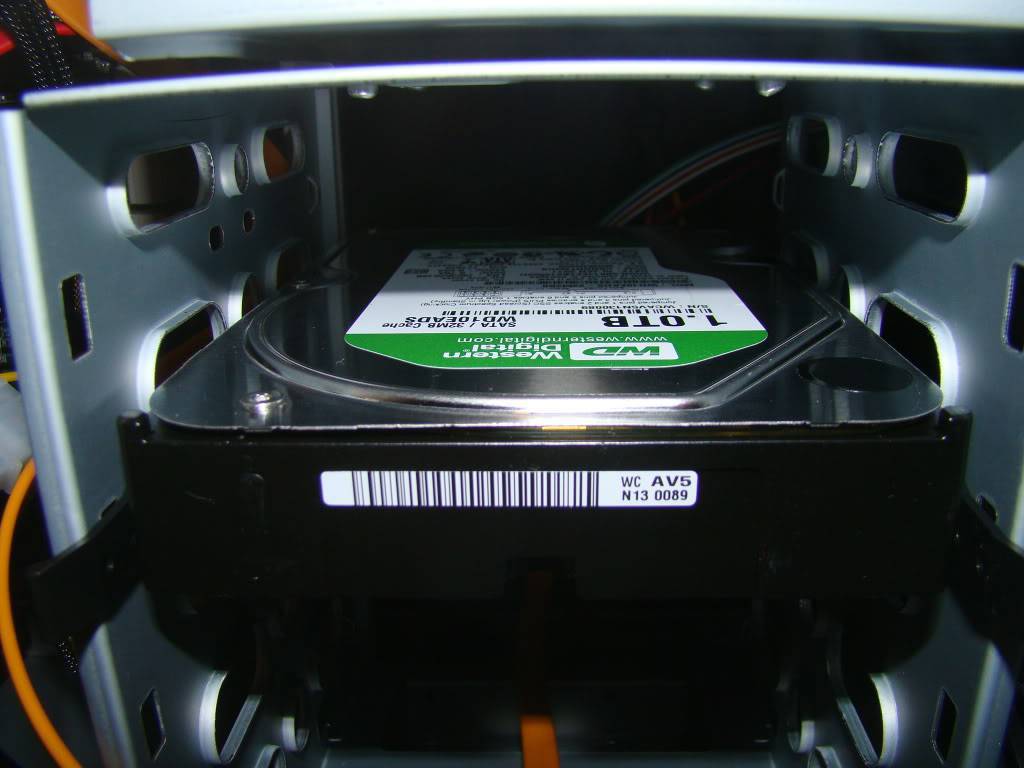 Optical drive all hooked up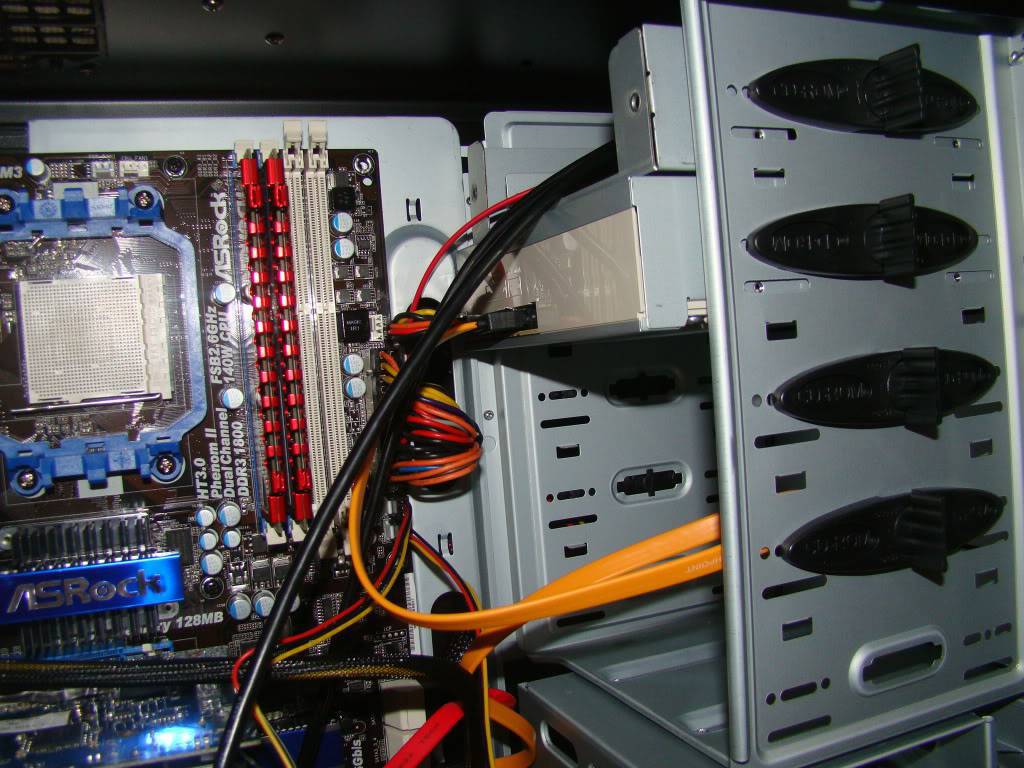 And an overview of it all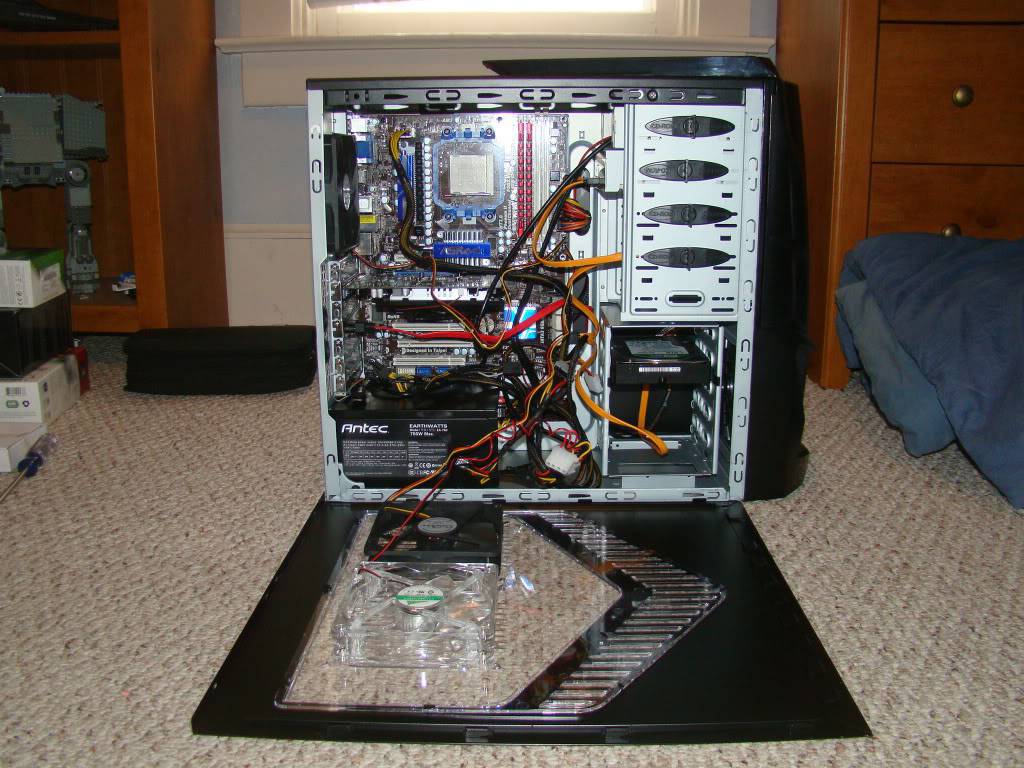 This build is all home-built, I got most of the parts off of Newegg, and put it together myself.
Future plans are to:
Crossfire another ATI Card, with the potential of crossfiring 3 of them. The mobo came with 3 PCI-e 2.0 ports.
Get a second hard drive, and drop XP on it so I can dual boot the system when I want to play some of my older favorites.
Liquid Cooling somewhere along the line.
Flyboy92