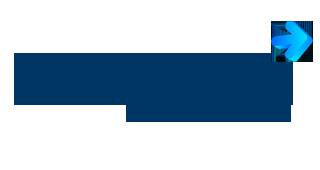 flyeuro.com is the newest European low-cost, no-frills virtual airline. We aim to provide our pilots with the most realistic simulation of a real low-cost airline. Our goal is quite simple "to become Europe's favourite commercial virtual airline." It is quite an ambitious goal, however we're committed to making it a success!
Here at flyeuro.com we want to make our pilots life as easy as possible. We do this with our innovative thinking and modern systems. It's a tough market, like any other, but we have the fundamentals of a top virtual airline, a place where everyone regardless of age and experience is warmly welcomed into the community. In our plans our community will become one of the most dedicated and above all friendly group of flight sim enthusiasts.
Utiziling a modern fleet of Boeing 737 family, we base our operations out of our headquarters in Liverpool, United Kingdom, with three hubs around Europe, with determination for further expansion. We fly to over 70 European destinations and holiday locations, a network that is still certainly way too small for us!
Our modern website has everything pilots need for realistic simulation. We fully support online flights on VATSIM. With plans to launch a Charter service, the first ever innovative low-cost Cargo subsidiary, Transatlantic flights, and a Tour System, why not join us right now? We're committed to making our goals come true, and only you can help us to achieve them...
_____________________________________
Why join us?
We're enthuastic and passionate about what we do...
Modern minimalistic professionalism is key to us - with every step we head above and beyond...
We operate a realistic fleet with operations reflective to the real low-cost market...
We have a dedicated team of staff always ready to help...
Our easy-to-use flexible and advanced crew centre enables you to feel like an employee of a real airline...
The flight planning facilities we offer will help you, and moreover save you plenty of time!
We aim to maintain a flexible network of operations - suggest a route and we'll discuss it!
Flying options are flexible - offline or online, freedom at hand...
Constant updates - quarterly updates featuring new routes, destinations and Charter Flights.
State of art technology - we're proud of our modern, simple website and blueArrow tracking software.
_______________________________________________
New staff vacancy:
An Events Manager position will require the post holder to plan and organize offline and online events.
Following requirements must be met to apply for this position:
Professional approach to work.
Excellent communication skills.
Fluency of English language, both written and spoken.
Experience is preferable, but not essential.
A personality with proactive ideas for new events.
The position will include the following duties:
Generating ideas for future flyeuro events.
Researching and compiling event information packs and pages for the use of pilots who wish to take part in the organised events.
Publicising events on the flyeuro web site and through flyeuro Member Forums.
Liaising with other virtual airlines/partners to organise joint events that members can take part in.
Approaching directly our partner networks (IVAO and VATSIM) for organization and ATC support/booking.
Answering any queries or problems that are put forward by our pilots to the staff inbox or the flyeuro Member forums regarding events.