Hello,
We've been working for quite some time on our VA. Building a website, created some routes. Tested all with a few pilots, and we are now looking for pilots to join. Our VA is based in the Netherlands, and its airports to discover are in Western Europe. We started small with the Cessna Caravan, PC12 and the Twinotter, but now we have expanded our fleet with the Beech King 200 and the Fokker 50. We offer the freeware Dash 8-q300 in case you don't have a Fokker 50.
We are different
We choose airports which aren't the biggest and busiest airports around. We don't like the idea of operating from an airport like Amsterdam or Frankfurt, as everyone does that. This idea also flows into our route and aircraft system. We operate routes to places where the most major VAs don't fly and we use airplanes that aren't commonly used by every airline on the net.
We chose a select but fine fleet.
As we want it as real as it gets, we did choose our aircraft from groups that make realistic planes. Our main goal is to make this a VA which is fun for everybody but with a slice of realism in between though. The pilots will be responsible for how large this slice will be. We give you the starting point and regulations…
Future
I do not know what the future brings. Maybe a new hub in New Zealand. Who can say? Anyway, we are working hard to get things done.
The question is
Are you that kind of pilot we are looking for? Landing at an island in the North Sea after a short VFR trip in the fog is tough enough. Have a look at our website http://www.citylink-va.com, or look at our Twitter page (@CityLinkVA). And if you think this is something for you, simply sign up.
Of course, if you have a question, you can email us from the website, or just ask below this post. Main VA language is English, but we also understand Dutch and German.
Sincerely,
CityLink VA Staff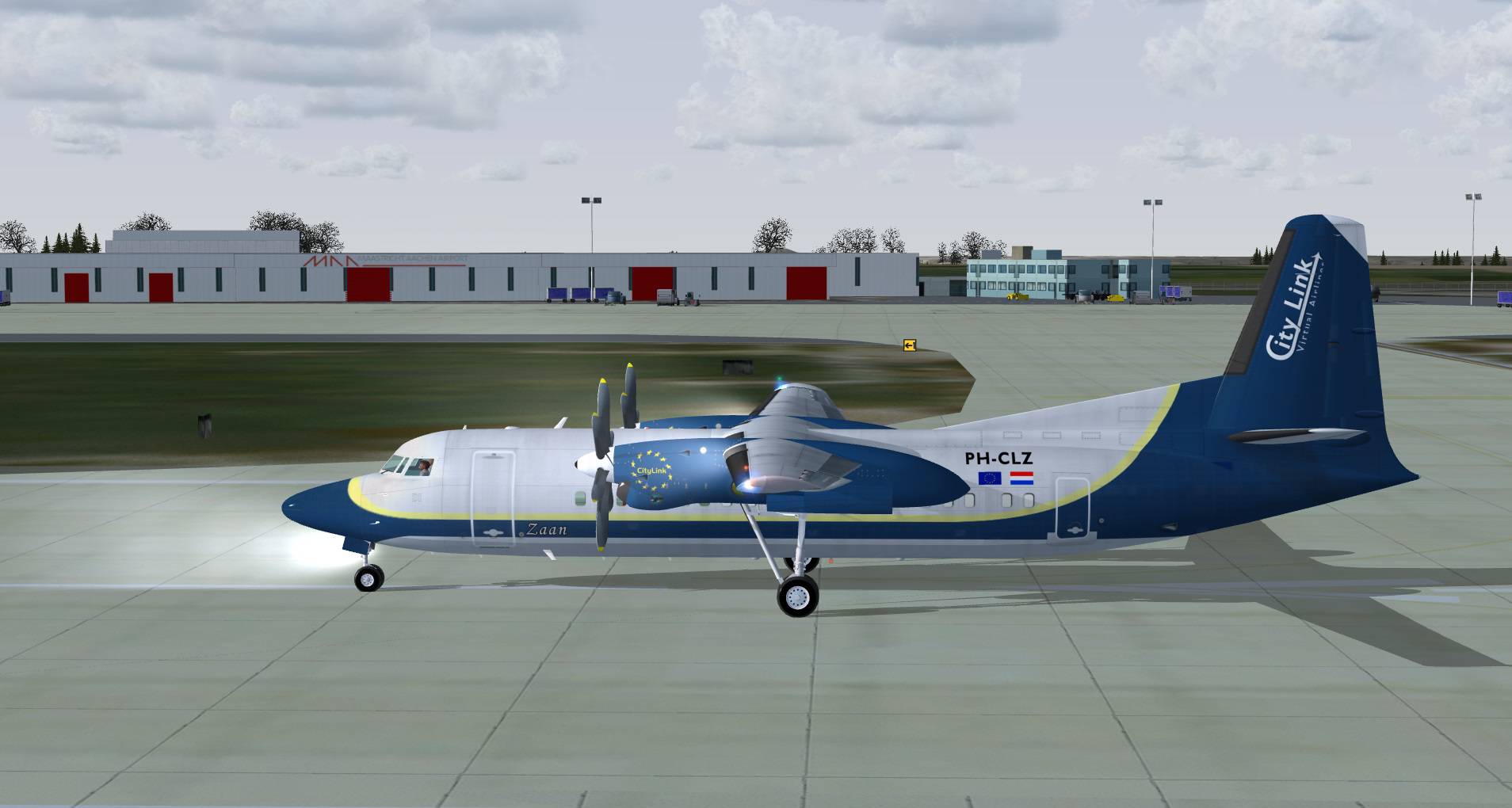 If you thougt this text was too extensive, here are some reasons to join our VA.
CityLink Virtual Airlines has:
- Plenty of routes to do, so you won't be bored.
- A select but great fleet, which exists out of – for instance – Fokker 50s. Check http://www.citylink-va.com/index.php/pages/planes for our whole fleet.
- 2 Hubs: EHBK (Maastricht) and EHRD (Rotterdam), both based in the Netherlands.
- A modern website
- A challenging ranking system
- Winter and Summer Events
- A user-friendly logging system, called CityLink kAcars.
- A forum where everything about the VA and flying can be asked.
- A twitter account (@CityLinkVA) Follow us, if you like.
In case you haven't got payware, there's always a freeware version. If you have a question, feel free to contact us!
Website: www.citylink-va.com
Twitter: @CityLinkVA
How does the airline function exactly. I want to fly with a virtual airways company which operates European routes. What exactly do I have to have/do to get flying.