HI, what happened to the search box, where you could type in a particular A/C type, and go right to it, instead of having to search through lots of A/C types?? Thanks Wilfrano 😕
Not sure what you mean.
There is a search box in the lower left of your main screen (wallpaper) to the right of the start button.
If you mean the Sim, just check the box that say's "show all variations" in the tab where you pick the aircraft to fly.
I hope I covered it.

I'm sorry I did not make myself very clear. If for instance you wanted to download, say, a F4 Phantom, there used to be a box, when you were in FSX military aircraft, and if you typed in F4 Phantom, it would bring up any F4's on the list of all FSX military aircraft. Now it seems you have to scroll through all aircraft to find the pages with F4's? Hope this makes sense?? Thanks Radarman. Wilfrano.
There is now a global search option.
Please look at to the top right of the screen. There is a little search icon (magnifying glass icon). When you click on this you have the option to search the entire downloads library (first option) or the entire website (second option).
Does this help?
See here: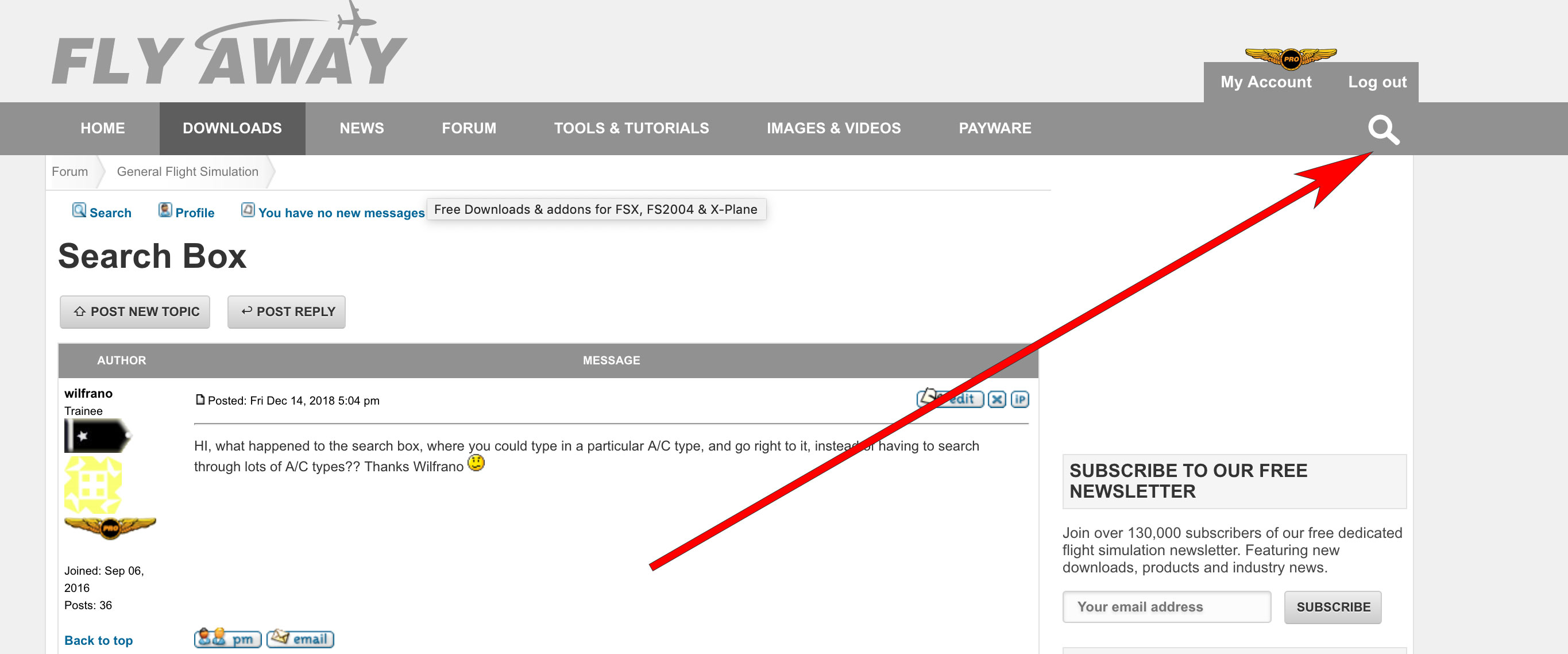 Yep, that answers that question, thanks for your help. Wilfrano.