Siendo el FS 2004 un excelente simulador de muchos años y que aún perdura, por qué FlyAway ya casi ni publica nuevos add-on en sus ofertas, sino solamente FSX, Prepar 3D, Steam y XPlane?
Yo tengo el FSX también pero aún disfruto el FS9.
Gracias por su respuesta.
Nubenegra,
Scroll down forum and we have a complete section for 2004.


Mr. RadarMan:
No me refería a publicaciones de Forum (preguntas y respuestas de diferentes Fly Simmers), sino a publicaciones de nuevas descargas (add-ons) para FS 2004.
O no me expresé bien?
Gracias.
Nubenegra.
Sorry, here are all the 2004 downloads.
https://flyawaysimulation.com/downloads/fs2004/
Use search box here for one that you want.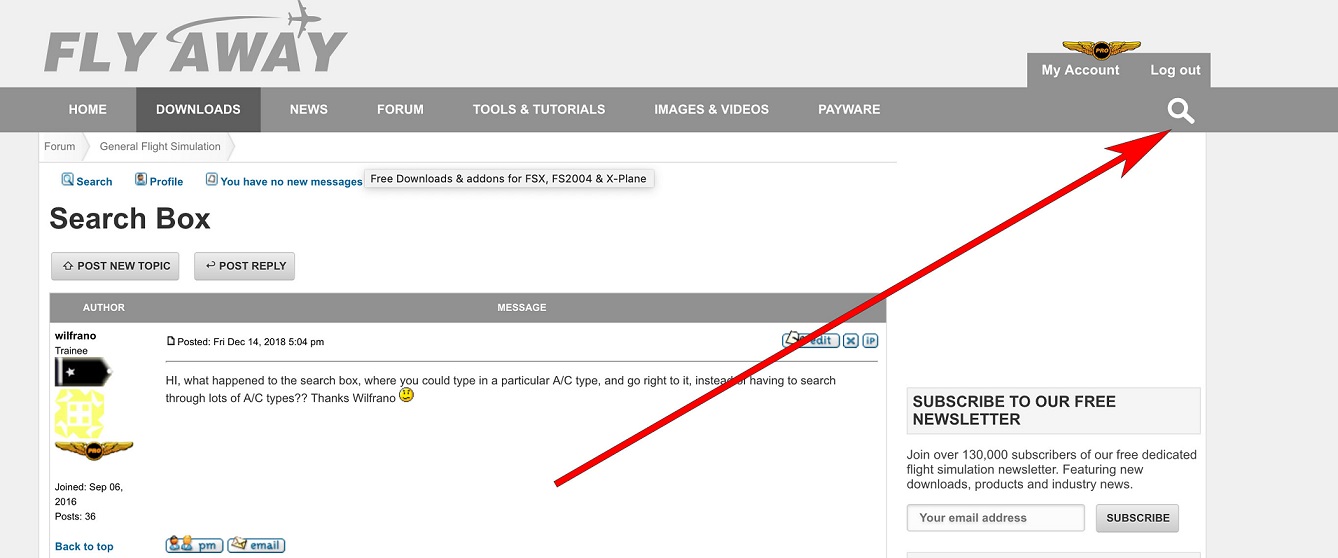 Great RadarMan, wonderfull!!..........all what I need in FS9.
Thank you very much.
Regards,
Nubenegra.
Your very welcome, enjoy!