Hi,
I was wondering if someone could help by telling me what areas of the US the following airlines operate from..... Ideally if you know the main Hub they operate from that would be great - but if not even the area that they operate in (ie... North Atlantic coast area, etc, etc) would be great.
I know zero about US airlines so am trying to educate myself, and theres no-one I trust more than you guys :-
Delta
??
NWA
??
American Airlines
??
US Airways
??
United
??
******* MANY THANKS FOR YOUR HELP!


***********
I guess the best way is to check out their sites.
Delta
http://www.delta.com/
American Airlines
http://www.aa.com/
US Airways
http://www.usairways.com/
United
http://www.united.com/


Thanks RM but these sites are just a jungle - none have an intro page that says something like "We are Delta and although we fly all over the US, we are based out of Atlanta"...... they just list hundreds if not thousands of destination, and because they use "Partners" they list pretty much everywhere, so I can't see at a glance where these airlines are primarily based.
I guess I was just after someone to say "Delta: Atlanta, United: JFK and Washington, AA: LA, SF, etc, etc...."
(Above are all made up so will be wrong!).
Can anyone help - come on guys, I can tell you where the UK airlines are hubbed around in an instant!


Does this help?
Scroll down a bit
Kid,
It is not as simple as you may think. Here is a description on the Delta site of where they fly to.
Delta, Delta Shuttle®, Delta Connection® carriers, SkyTeam® and Worldwide Partners® offer thousands of flights each day to hundreds of cities across the globe.
This site provides information of where some U.S. airlines are based.
GPS,
Delta hubs out of Atlanta, Salt Lake City and Cincinnati. NWA out of Minneapolis St. Paul. American is out of Dallas Ft. Worth. US Airways is Pittsburgh. United is Denver.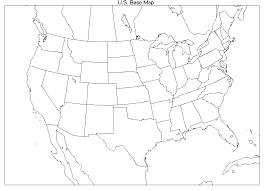 Thanks for checking this out for me guys, really appreciate it... I can see the routes/areas served etc from each of the Airlines overlaps a lot.
Orlando George - you're a star! Thanks, this was exactly what I was after, I just wanted to fly some Airline flights within the States but wanted to fly from realistic hubs.... This is really useful.
One last question is that, in you guys' opinion, which airline do you think would be most likely to fly out of Seattle, on regional flights around the pacific west coast, Nevada, Arizona, etc ?
Thanks again chaps.
Main UK Scheduled Airlines :-
- BA flies primarily out of London (Heathrow & Gatwick) all over the UK, Europe and the world.
- BMI British Midland flies primarily out of Birmingham and Manchester (but alos some flights out of London), to a selection of places in the UK, Europe and the Caribbean.
- easyJet started flying out of London Luton but now have hubs all over the UK, and fly to destinations in the UK and Europe.
- FlyBE flies out of Southampton, Birmingham and Belfast and flies to destinations in the UK and Europe.
- Jet2 fly out of Leeds Bradford and Teeside to a selection of destinations in the UK and Europe.
If you have Ultimate Traffic installed, either load up the program and look at the assigned departures/arrivals for SEA, or just fly around the airport and check out all the names of airlines.
United uses several main hubs. I live in new york but i'm based out of ORD (Virtually that is =), but they also fly from DEN, HNL, LAX, JFK, MIA, SFO, SEA, and IAD. Those are the biggest centers of operations.
Thanks Grunge - I don't have UT, I have Traffic 2004 which ain't as hot but I'll check it out.
Cheers


Alaska Airlines is based in Seattle and flies the entire United States. As far away as Baltimore and DC.
Horizon Air is a part of Alaska Air Lines and flies the Western US on shorter flights using mostly CRJ`s.
Thanks guest, that's really helpful!