Hi guys, i am going to give you my following specs, as i would love to know if anyone runs similar specs, andif so what frame rates they are getting. Also, if yu could post some screen shots of the quality you are getting, i would be extremely grateful. 🙂
Pentium 4, 3.4 machine.
1.5gig ram
ATI 256mb X600 Graphics card
I await some tips tricks and shots too!! 😉
Cheers guys
Micah 😂
I've got 512 more RAM than you, and a 2.8 Ghz pro. My X800XT PE really helps, i'll post some screenshots when i get home
Cheers,
I'll look forward to it.
Ok, here goes.
Framerates-On the ground-30-50
In the air-50-150
This was one I have in the gallery.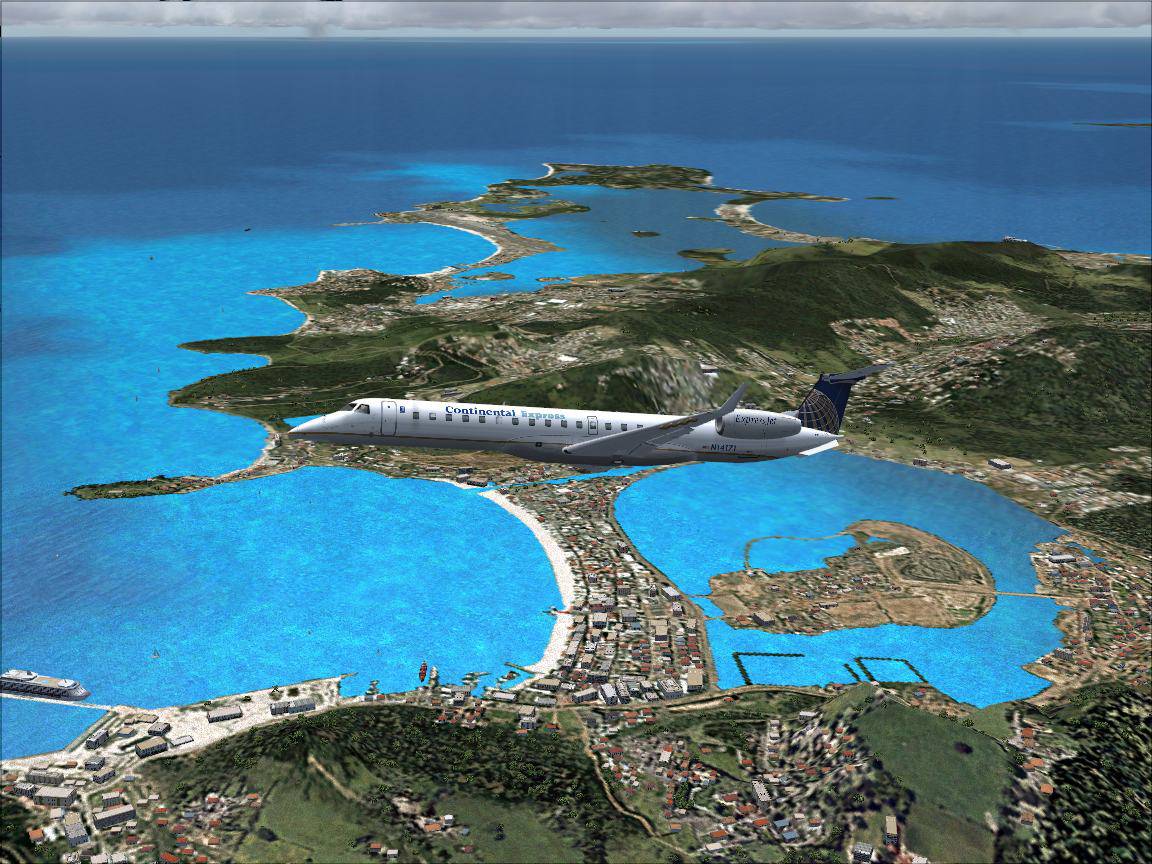 Is that first pic St. Martin?
Are those max settings, FEM?
Also, which VA are you in?
In order starting with SamIntel then going down
1. No, it's off an island near there, i took off from St. maarten though.
2. Yes, all those are completely max settings
3. I don't belong to a VA, i used to co-run one, but it went under, now i've lost faith.
do you think that i should be able to get similar with the specs i mentioned earlier??
Micah
I would say quite close. It'll look pretty neat, but i wonder about frames with the X600. May be slower, but hopefully not too much
what graphics card would you recommend i upgrade to and what sort of cost should i expect?
I just got my ATI AIW Radeon X800XT 256 installed last night and did a flight. Didn't take all the settings up to max yet but I am going to tonight. You have AA turned on as well don't you?
Most thing was it was soooo smooth. I was in the Feelthere ERJ so its hard to tell what my FPS will really be
I've got AA on as high as it goes, as well as Ansiotropic Filtering at 16X, which is also as high as it goes