❗
Hello Fellow Aircraft Enthusiasts,
While doing some research for a project I was really surprised that there is almost nothing on the net about the old South Vietnamese airline AIR VIETNAM or HANG KHONG VIET NAM. So being a student of the period, being interested in airliners and having way too much time on my hands - I thought I would gather everything I could and build a website on the subject that would be of interest to ex-members of the airline, Vietnam Vets or people like myself who just have an interest in the subject or era.
I would like to ask anyone reading this if they have items from AIR VIETNAM like schedules, postcards, ads out of magazines, pics of aircraft, vehicles, airports, offices, pilots & crew members, uniform items, etc. - basicly "ANYTHING" from the former airline that you would make a scan of it or a copy and send it to me at the e-mail below.
Also if you are surfing the net and see a picture related to the subject, no matter what it is, please send it or the link to the address below. I may just not have it yet. I will be more than happy to credit the item to you on the website.
Also if any former members of AIR VIETNAM read this or any of the members know of anyone please have them contact me. I have a ton of questions to ask.
Thank all of you for your assistance on this project. I hope to have the site up soon.
S!
The JESTER
➡ Jester's E-MAIL: afraize_99@yahoo.com
ATTN: BBS Master - would you consider making this post a "Sticky" for about a month to make sure everyone sees it. Thanks.
I will see what I can do.
I think Air Vietnam was also apart of or called Air America.
Here something: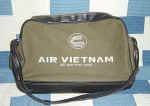 Here's some more:
Air Vietnam Constellation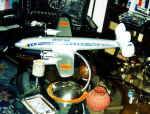 In Flight Magazine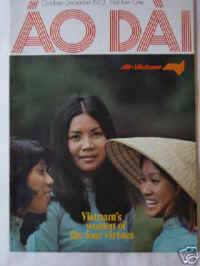 707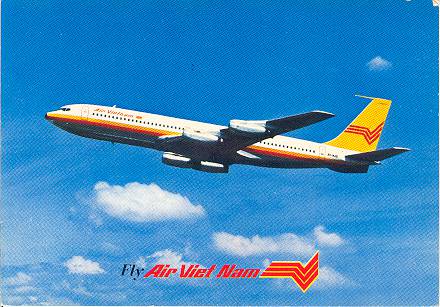 Here's a site that has everything. I tinludes Timetables,uniforms,badges etc..... http://www.air-america.net/airviet.htm
Thanks for the help RVD.
I have already hooked up with the AIR AMERICA guy and traded info with him - he has a great site.
AIR VIETNAM was an actual airline run by the country of South Vietnam doing domestic and international flights from 1951 - 1975. It was not part of AIR AMERICA.
AIR AMERICA was actually a "Covert" airline run by the CIA to run guns and war materials from South Vietnam all over Southeast Asia. It could fly into Loas & Cambodia where US Military forces weren't suposed to be.
Thanks again for the effort.
S!