Has anyone heard this wonderfull album by Jeff Wayne.

It's

brillant
I bought it when it 1st came out......on Vinyl

Two LPs
Also have the cd version(which is cut down,ie not as long as the record)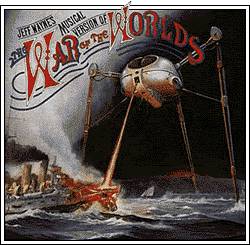 I downloaded it a while ago. I listened to the first half, but never got to the second half! I'm going to have to listen to it now that you've brought it up. I liked the first half a lot.
Personally I think the middle is a tad

but stick with it to the end