For anyone that doesn't know this, here it is.
You can watch other planes in your area by hitting:
Ctrl+Shift+W
DUDE YOU SERIOUSLY ARE MY FREAKING HERO!!!!

I've been looking and looking for the stupid key to do that for like a month now. Thanks!
Thanks for that PanAmerican,
the things you learn in these forums!!
cheers,
jarred 🙂
Good job Panam 👍 .Thanks a lot.
Thanks PanAmerican - another little note for my "flying manual" which gets thicker every time I log in to the forums
Thank you very much. Microsoft should hire you to write its FS documentation.
hey, yes i knew that......but you beat me to posting that here 😀 .........you can also use " CTRL + W " and it will do the same. peace
Make sure you have your parking brakes set when you do it or you could be launched up into the air from your ramp area and parking spot!! -Try it a while (Ctrl+W) and you'll see!!

OrlandoGeorge wrote:

Make sure you have your parking brakes set when you do it or you could be launched up into the air from your ramp area and parking spot!! -Try it a while (Ctrl+W) and you'll see!!
dont konw. havent tryed it........which is why i was "in flight" when i did that.........now i dont plan to do that on ground....accually..i am on ground let me try now..............to be honest with you..nothing happen..i was still moving my 717 on taxiway...it just kept rolling..........it didnt "launch into the air from the ramp area"
Wait a while. Sometimes when I land I use all these hidden functions to take a look around or place the FS9 camera at stratigic locations for replay of my landings etc. Also Ctrl+W to watch the others in the air or landing. Once in a while on the latter function you will see your plane just launch from a dead stop into the air at about 2000 ft of alt. Try it from a dead stop. Also try flicking Ctrl +W rapidly and sooner or later ...you will launch unexpectedly I'm sure. Done it many a time and never like to see it happen.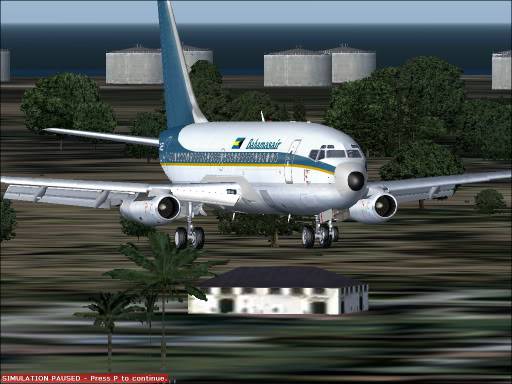 I didn't know that I would get so many responses.
Thanks Guy's. 😀
Oh, by the way.
How do you set the Cameras ❓
PanAm,
One thing you can count on here at Fly Away is responses! 👍 The Ctrl + W crash phenomena is an unfortunate bug that is in the FS program like the issue we see when the aircraft hops and smokes while changing views at times. -In terms of these elusive cameras, I will get back and post on them soon (here) but right now I am a little pressed for time. 5:17 AM right now here in the Central US Time Zone.
-OG.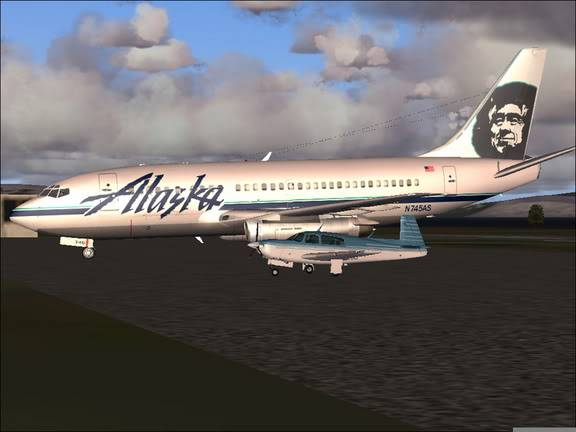 Last edited by George (OrlandoGeorge) on Tue Oct 11, 2005 11:59 am, edited 4 times in total
PanAm,
Looks like I have a little time so I will post an answer to your question now. Concerning the manual placement of the FS9 'camera.' This is the same function that the program 'Active Camera' makes use of pretty much. FS2004/FS9 is great because it's open source and can be modified easily as we all know.
Here's the trick. ..Whenever you land on a certain runway after a flight go ahead and follow ATC's directions and go to your assigned parking place and then go to your VIEW option to get a better view of the runway you just landed on. -If you cannot see the runway from your parking spot, you will want to park where you can see and get a good view of that runway you landed on. In addition, it is important that you can see the threshold or start departure roll end of the runway.
Ok, keep an eye on it because you will now need to wait until an AI aircraft goes to that runway to take off. Sooner or later one will show up unless you are way out in the sticks somewhere. Once an AI goes to the departure end of that runway (on which you made you landing,) take notice of his position, the aircraft's livery/paint type etc. so you can easily find and locate him. Once you identify him, press the P KEY an pause the sim.
Once you have located and established the AI aircraft that is about to depart from the runway on which you just landed and while PAUSE, is still selected, hit Ctrl + W and go find him! This will allow you to lock onto him in singular view.
Once you have a lock on him using Ctrl+W, Select the keys Ctrl + Tab and Shift + Backspace keys to do a 360 degree around the AI until you are looking at the nose of the plane. Use the up and down and side to side toggle of these keys to get the perspective you want.
You may now deselect pause and allow the AI aircraft to roll and get to the point where you want to permanently place the 'Camera' for this view. When the AI gets to the point that you want to view from, select PAUSE again. -You may even want to let him takeoff and gain a slight nose-up attitude to about 500 ft or a bit more before you select the PAUSE again.
Once the AI is where you want to view from, and while on PAUSE, with a nose on view of the aircraft and a clear view of the runway's threshold, select the ALT KEY and then go to your 'INSTANT REPLAY' option. Input a number that corresponds with your aircrafts approx. arrival time factoring in the obvious delay for the time it took to go thru these steps less the time on pause. -You may have to experiment with the exact number a bit to get it accurate. Just keep the sim on pause and keep experimenting with various likely numbers. It's better to err on the side of + time and choose a larger number even if this means that your aircraft is little more than a visable speck in the sky.
Once all this is done, and you have got a good number and you see your plane in the sky, release the PAUSE key and simply watch your approach and landing on the replay.
Going forward you can manipulate these various angles and choose all kinds of options for viewing. --The important thing to remember is that the angle of the camera view of your aircraft landing is dependant on where you stopped the AI before going to alt and replay. --It's a simple process and beats spending money on addon cameras if you are new to sim.
--Hope this made sense to you. If not let me know and I will help you out.

-OG.