Cheeks wrote:

Wow that's awesome, how much did that rig cost?
Cant wait for the screenshots too! 😉
It took some time to build up, but it all came together this year: I am scared to even tally up how much. I had to hold off on posting more pics until my Scythe Fans arrived. Now I have them painted and installed with the rest of the system, I can show you:
Painting process: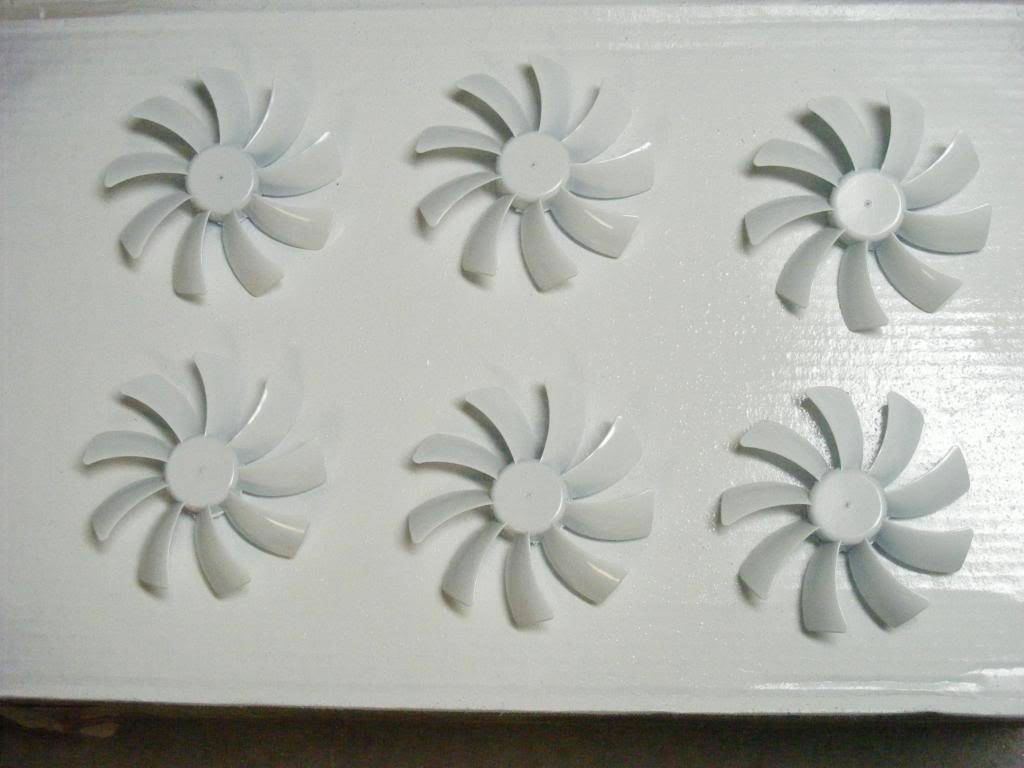 Final assembly: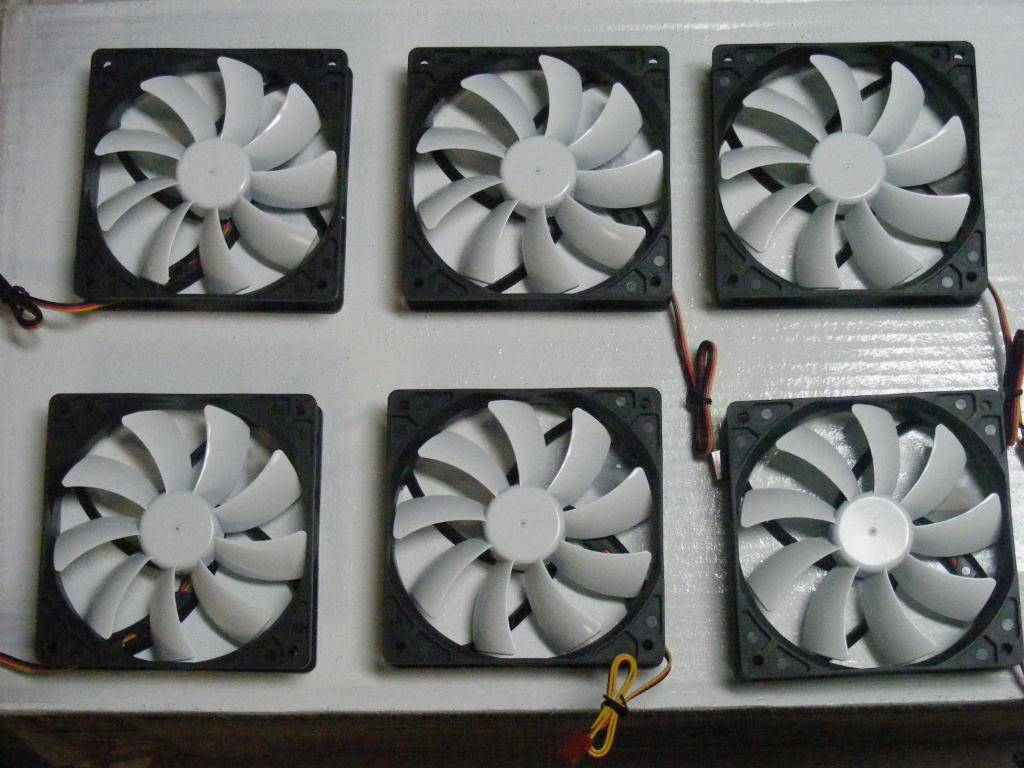 After I installed the new fans, I decided to paint the old Corsair fans too: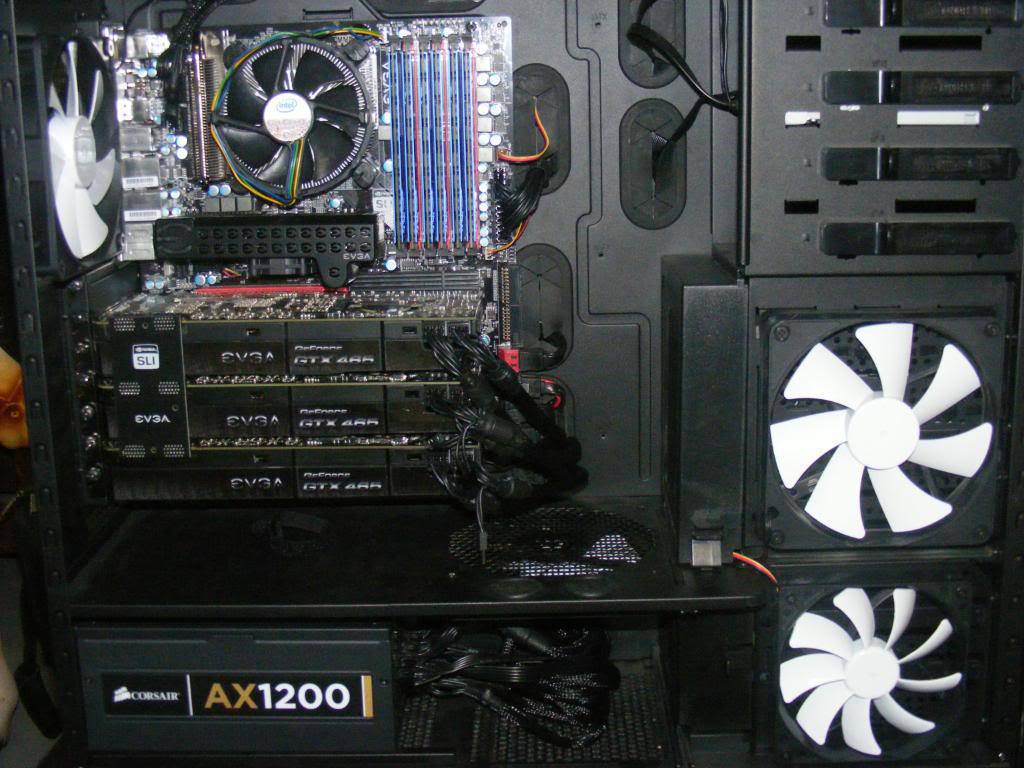 Top View. Two Scythe Fans blows out hot case air, One brings in air from the top: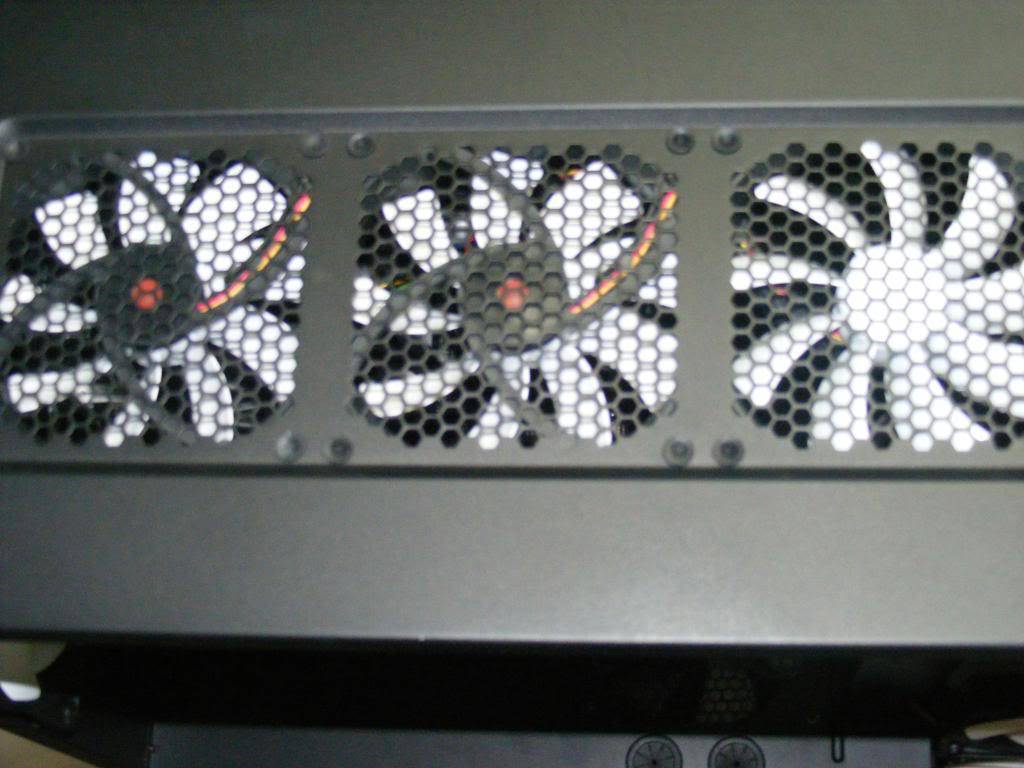 Bottow tray. Corsair Fan brings in cool air from the bottom. Notice the three 465GTX cards instead of the two 465s and one 8800GTS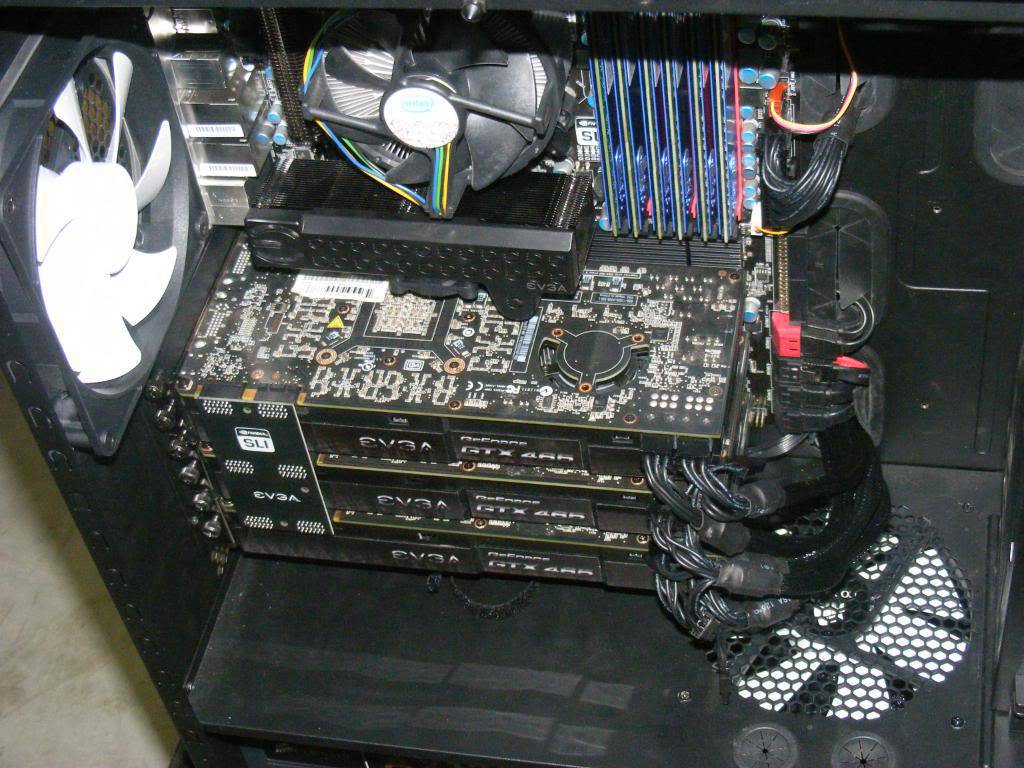 Found out my Ultra X3 850w Power Supply was bottlenecking the system. So I bought a Corsair AX1200 1200w Power Supply Unit. Now the system flies: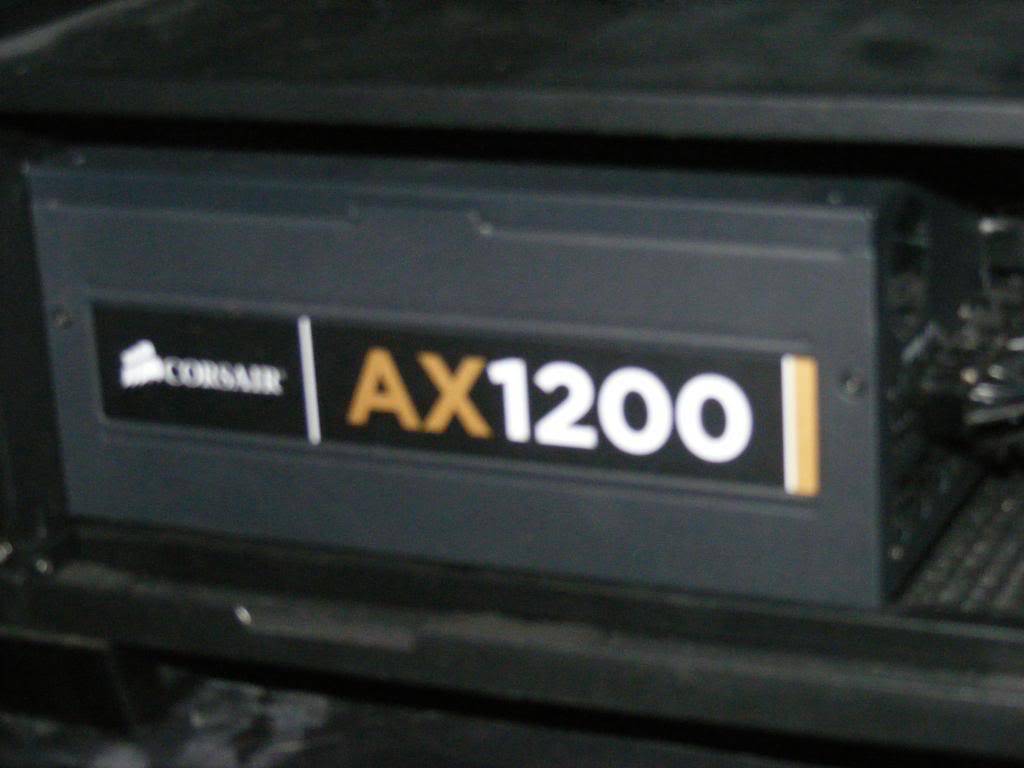 Shot with the case on: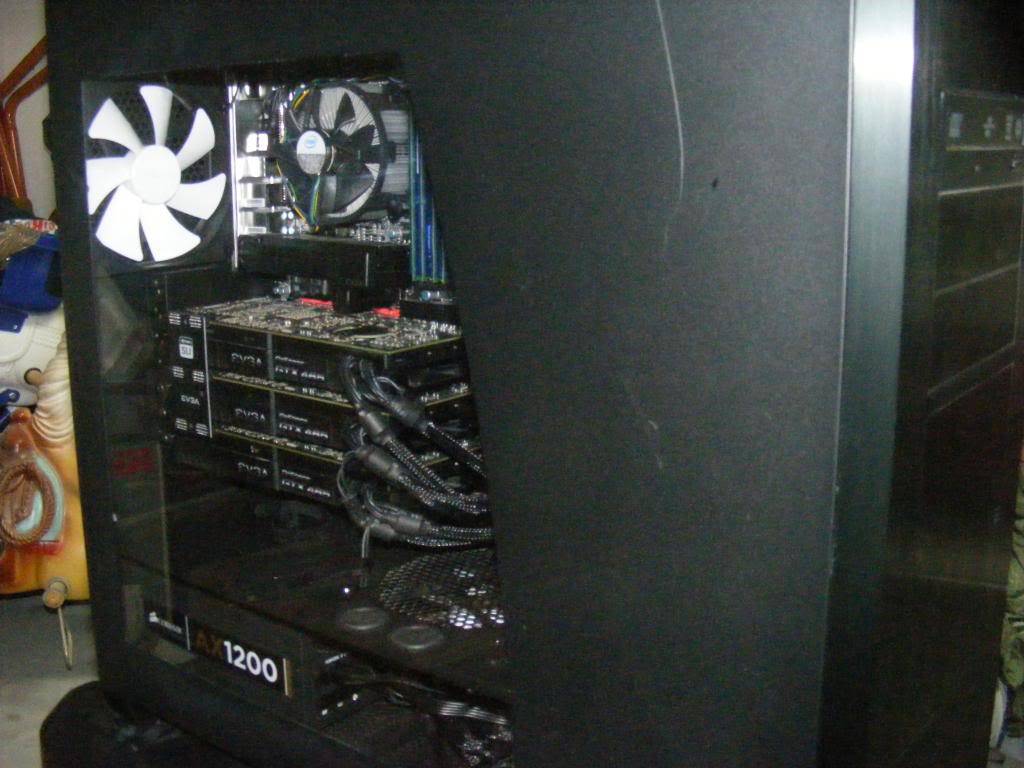 This is Isis 3.5 under operational load. Notice the glowing red "E":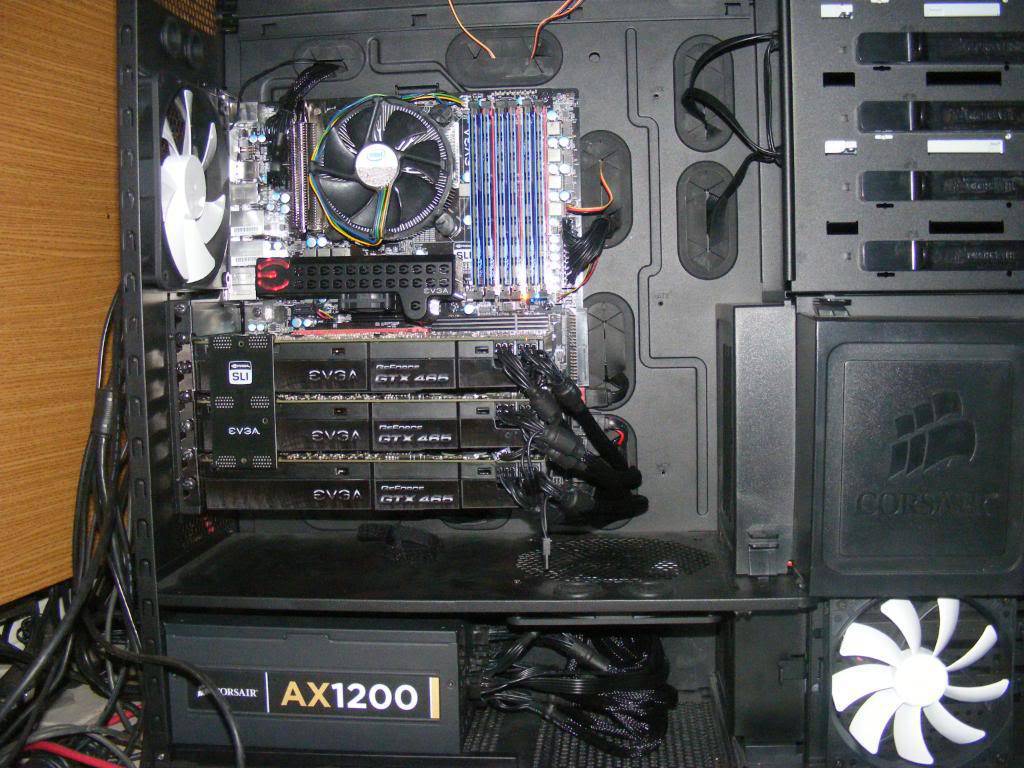 Here is the full computer system specs:
Windows 7 Nvidia Edition
EVGA/Nvidia X58 Classified 3 Motherboard
EVGA/Nvidia 465 GTX (3) in Tri-Sli Mode
Intel i7 Bloomfeild Processor, CPU 950 @ 3.07GHz Unclocked
Patriot 4GB DDR3 Triple Channel Memory (6)
OCZ 128GB Solid State Drive (2)
Kingston SSDNow V-Series 128GB Solid State Drive (FSX and add ons only)
HP Lightscribe BD/ DVD-DL/ DVD+R R/W Optical Drive
HP Lightscribe DVD-DL/ DVD+R R/W Optical Drive
WD Caviar 1TB HDD
Seagate 2TB HDD
WD My Book 2TB Network Storage Drive
Acer x223 22" Widescreen Monitors (2)
Matrox Triple Head 2 Go Graphic Expansion Module
Logitech Darkfield Performance MX Mouse
Logitech Orbit AF Webcam
Logitech g15 Keyboard
Logitech THX 5.1 Speaker System
Saitek X52 Flight Control System
Total RAM: 24GB
Total Storage: 3.8TB
Now to work on a FSX server....