Hi all,
Today, when I was using FS Paint, I encountered a problem.
I selected a texture to edit and paint, double clicked on it to edit and this comes up: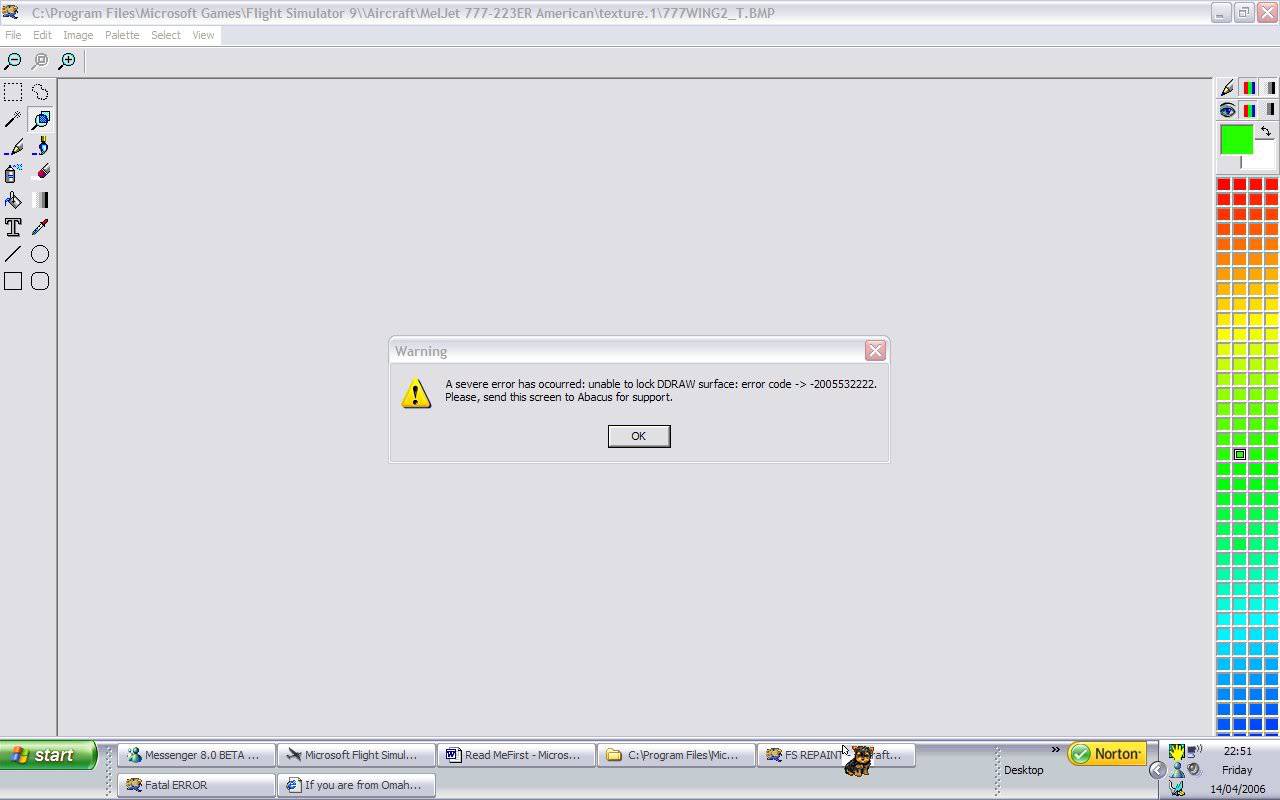 Does anyone know a way around this?
This doesn't happen for all textures of the aircraft that I was repainting.
This is the aircraft that I am repainting:- 'meljet_777-223er_american' which can be found at avsim.
Any help is appreciated!!!
Sorry for cant help you SteveT,but did you notice that you post in double??? 😉
oreo005 wrote:

Post in double?
The same post from SteveT is here aswell
😉
That error roughly translates to: Something went wrong, but we don't know what. Reporting it to Abacus may make you feel better. 🙄
My guess is that the program tried to access memory that it didn't own.
Abacus is the publisher, but not the developer of FS Repaint so reporting the problem to them may or may not help.
Is the problem continually happening when you work on a specific texture, or was it a one time thing?