Hi all,
Today, when I was using FS Paint, I encountered a problem.
I selected a texture to edit and paint, double clicked on it to edit and this comes up: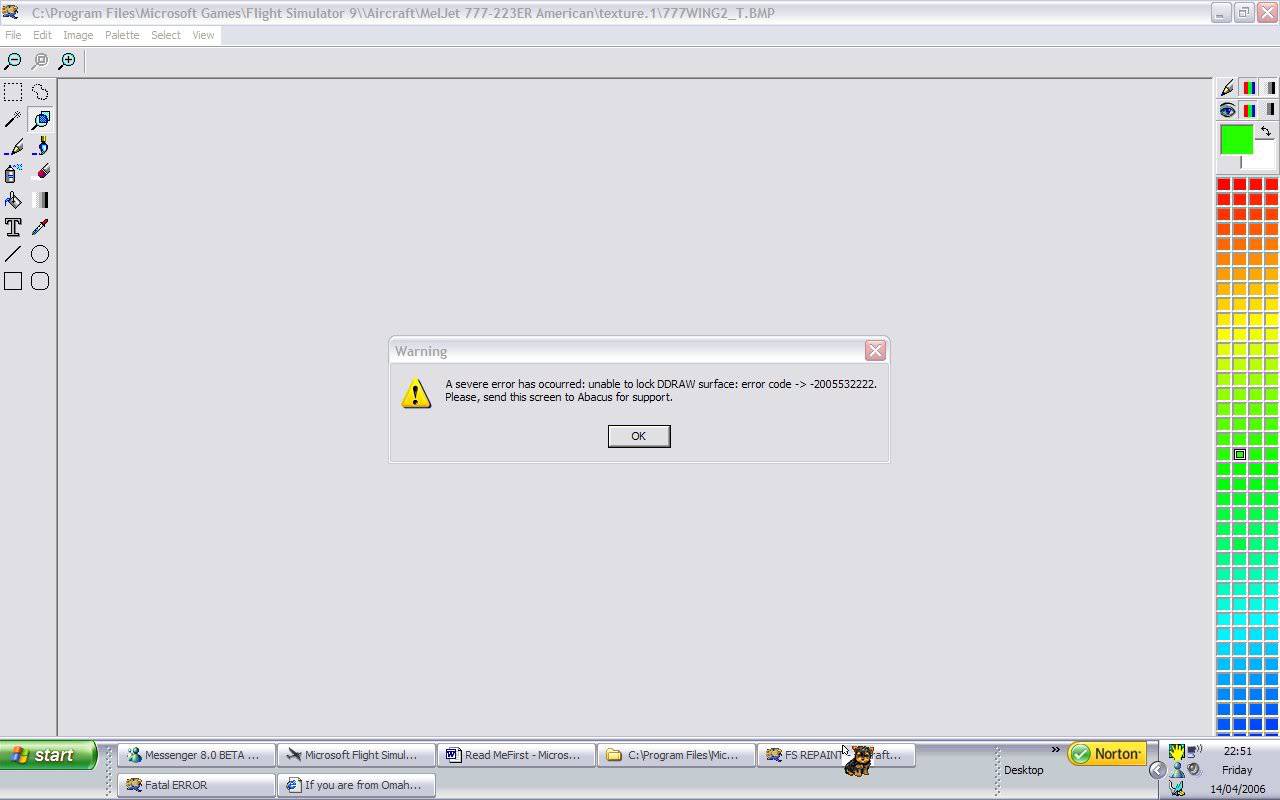 Does anyone know a way around this?
This doesn't happen for all textures of the aircraft that I was repainting.
This is the aircraft that I am repainting:- 'meljet_777-223er_american' which can be found at avsim.
Any help is appreciated!!!