Since we are having issues posting screenshots to the Gallery, I figure why not start a gallery in this 'OTHER' thread. I would be interested to see any cool shots you guys have of unusual AI traffic or exotic airports, addon scenery/addon A/C or anything unusual or out of the ordinary or whatever you might feel like.
Could make another thread like some members in other sites where there is a continuum of captures and some narrative regarding a trip you have taken (or are taking,) fuel stops etc. --Just an idea.
Because FS9 is a super visual media, we outta take advantage of it in the max amount of ways. 😀 --Screenshot aficionados consider it and/or post away!!!!


Last edited by George (OrlandoGeorge) on Mon Oct 25, 2004 6:39 am, edited 6 times in total
Figure I'd start it out with one from the basics! Behind the stick! Holding short for default AI.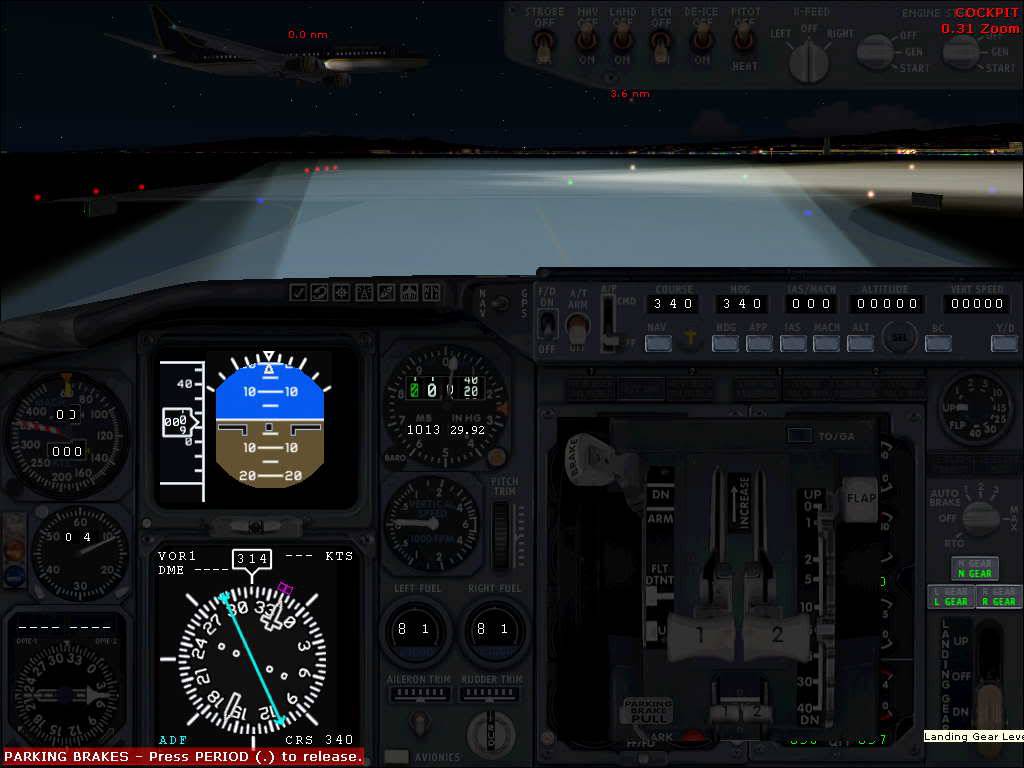 Ya i noticed a few problems with the flyaway gallery myself. I use photobucket for mine now
Fire_Emblem,
Here's a screenshot journal of a flight I took recently. From SeaTac to Los Angeles. -- I am flying the B737-200.
(Below)--Taxiout SeaTac Seattle.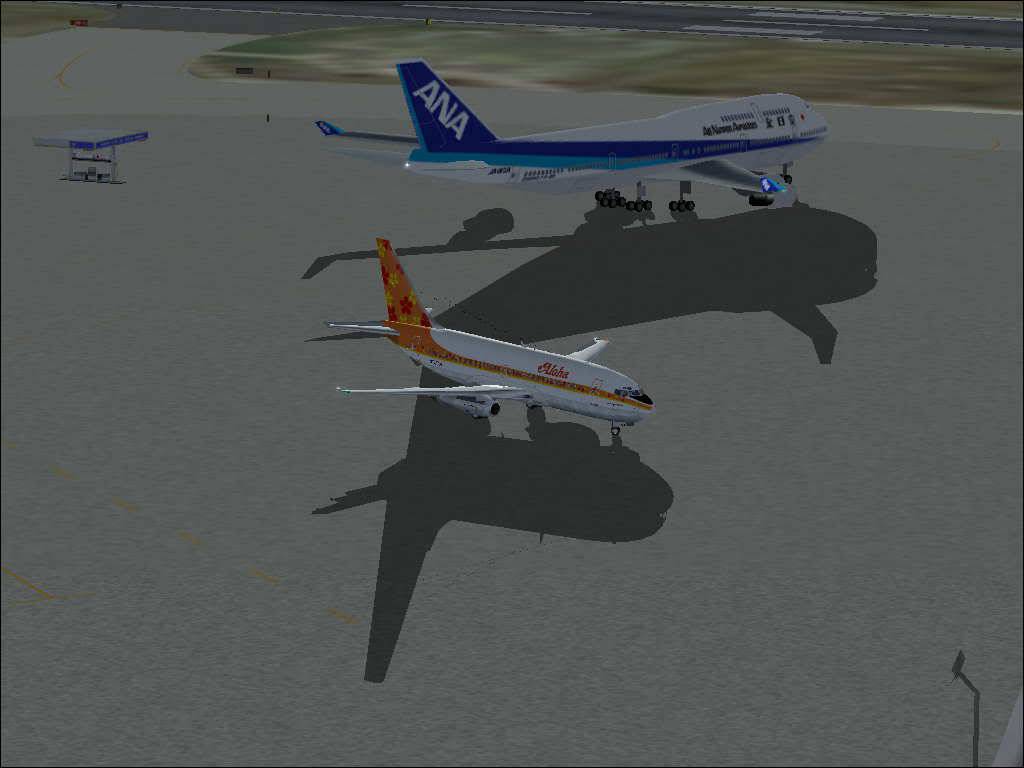 --Aloha 145 departs Seattle SeaTac Int'l. airport outbound for LosAngeles KLAX.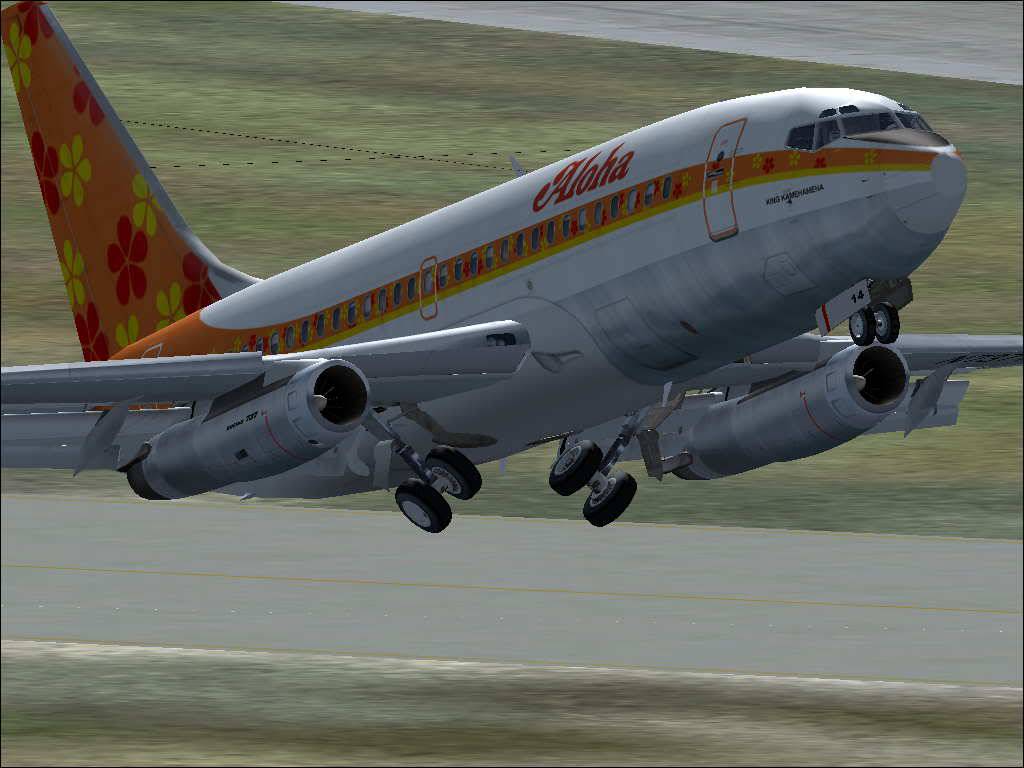 --Aloha 145 turning right climb to 11000 out of Seattle.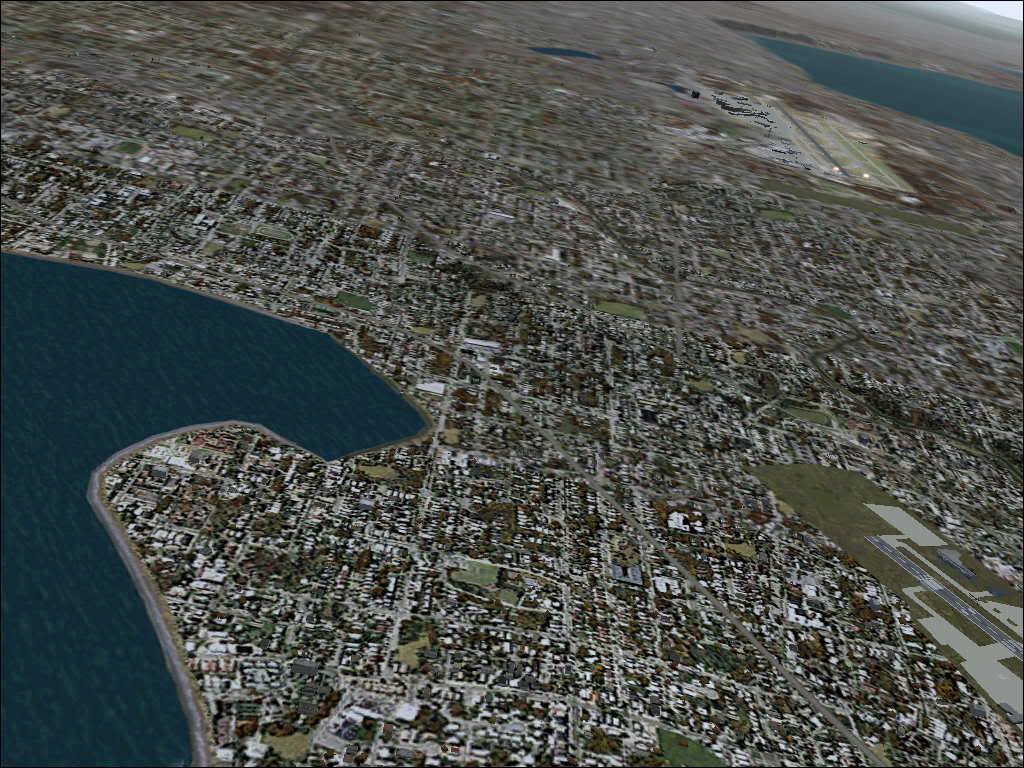 --Olympic National Forest
--Approaching Mt. Ranier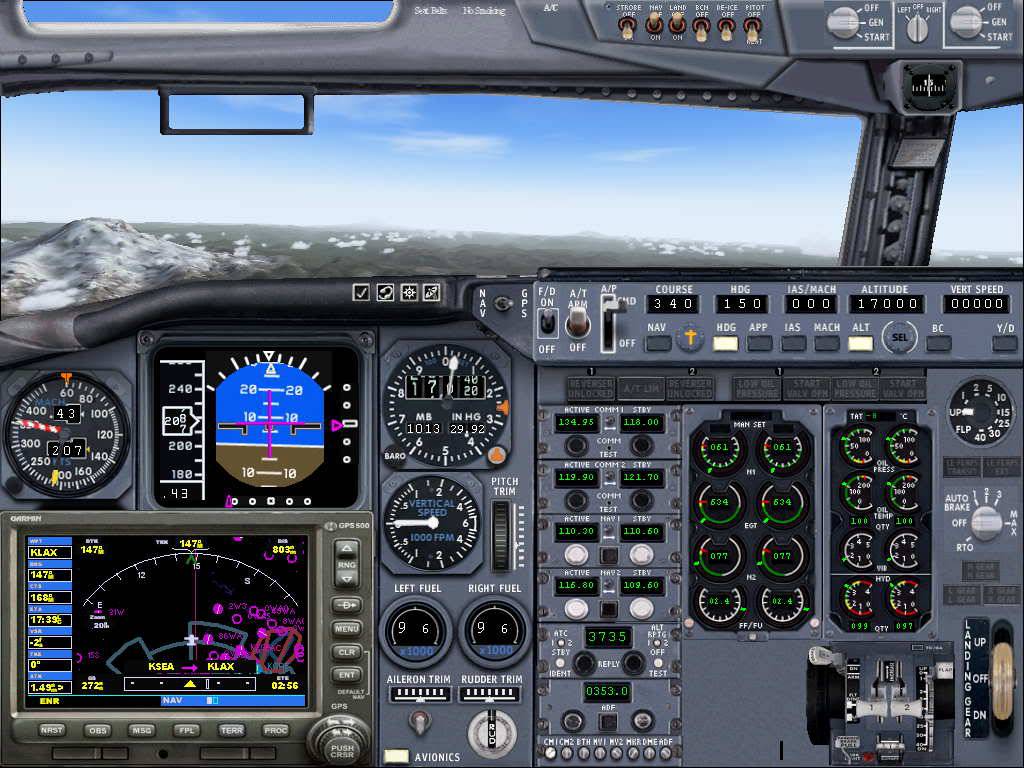 --Lake Tahoe Oregon Nevada California intersect.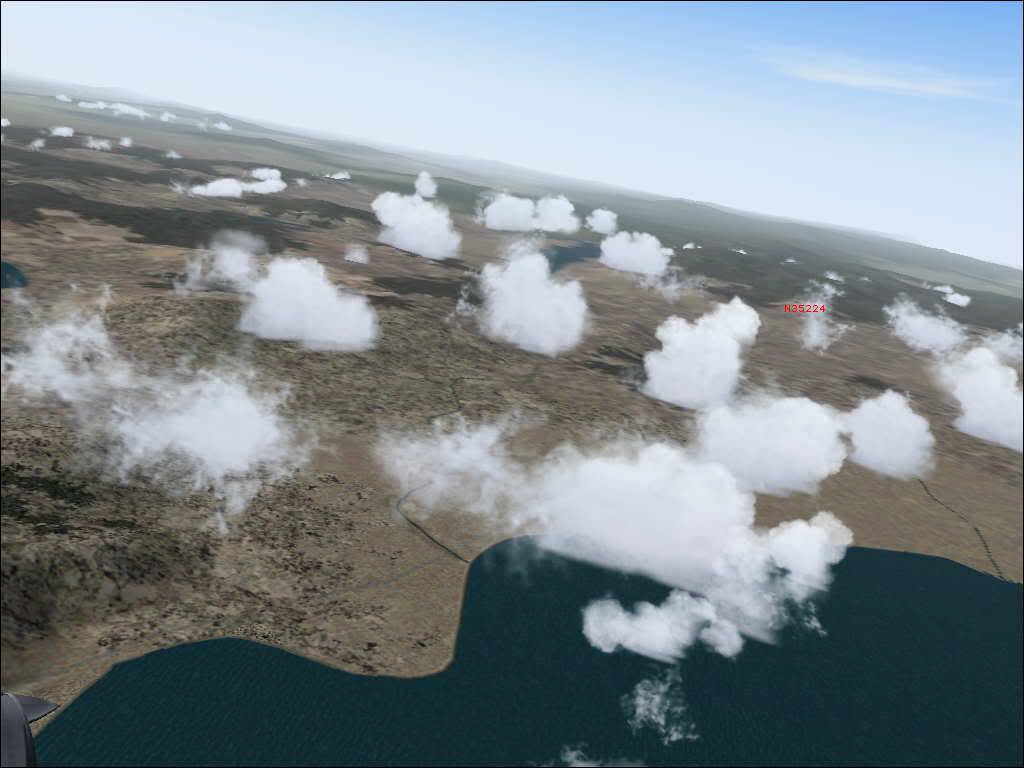 --AI traffic enroute.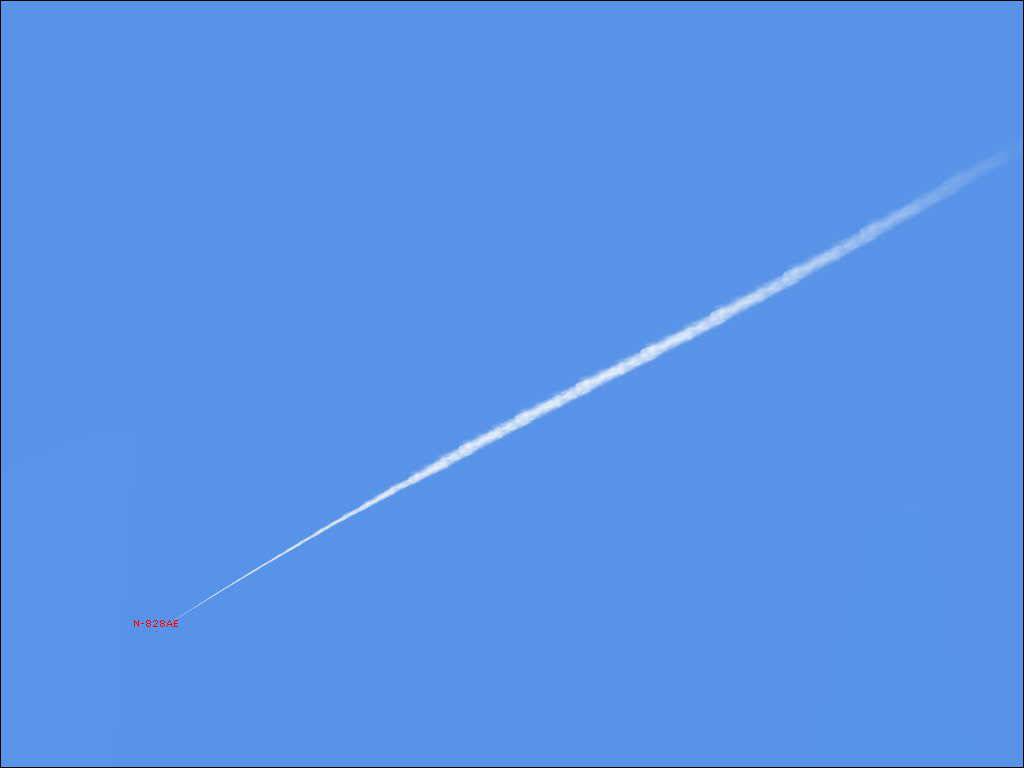 --Flight level 17000.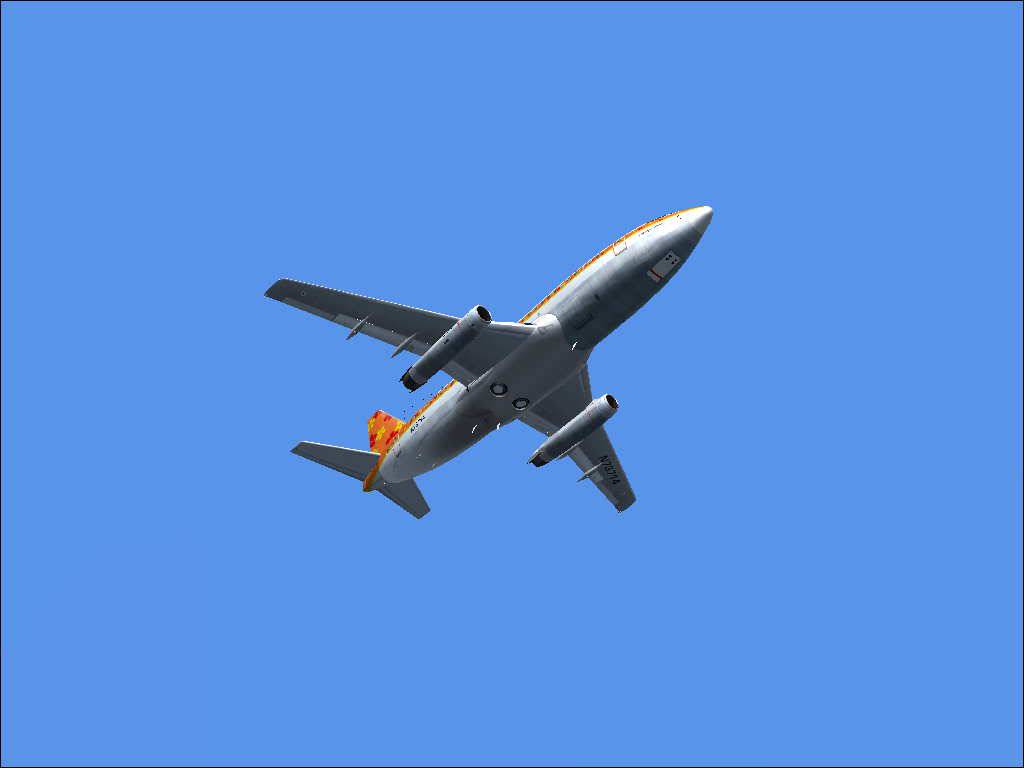 Last edited by George (OrlandoGeorge) on Tue Oct 26, 2004 12:17 am, edited 5 times in total
Crossing boarder of Washington St. into the state of Oregon.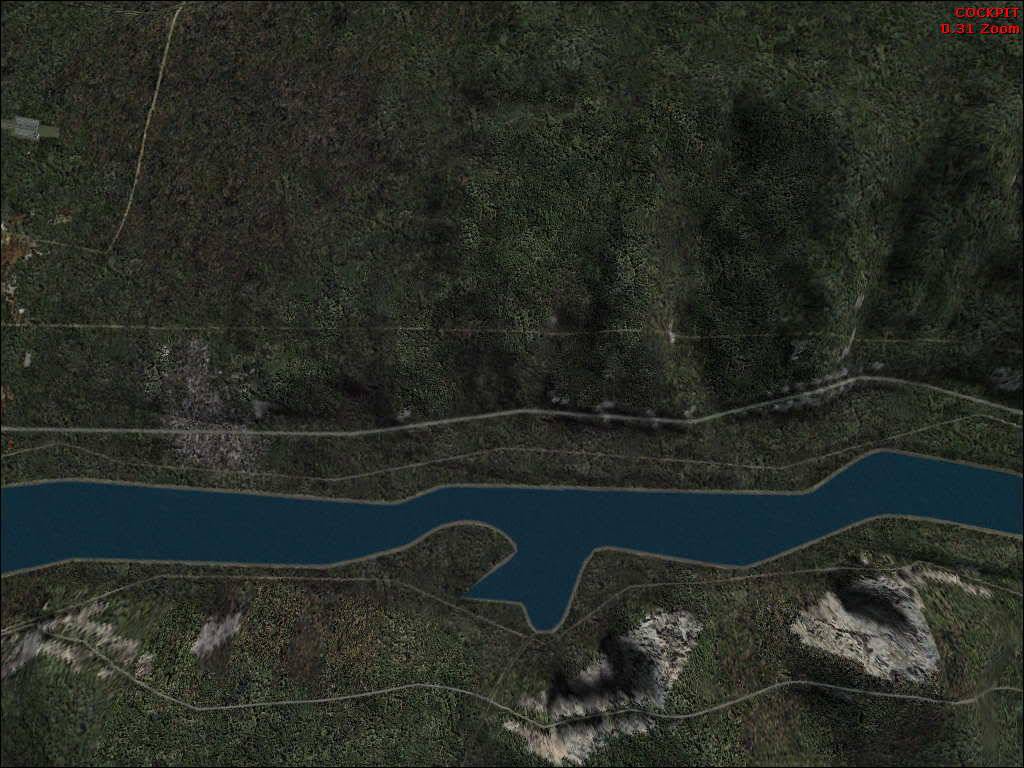 ATC put the AI dash 8 and my Aircraft in the same air space!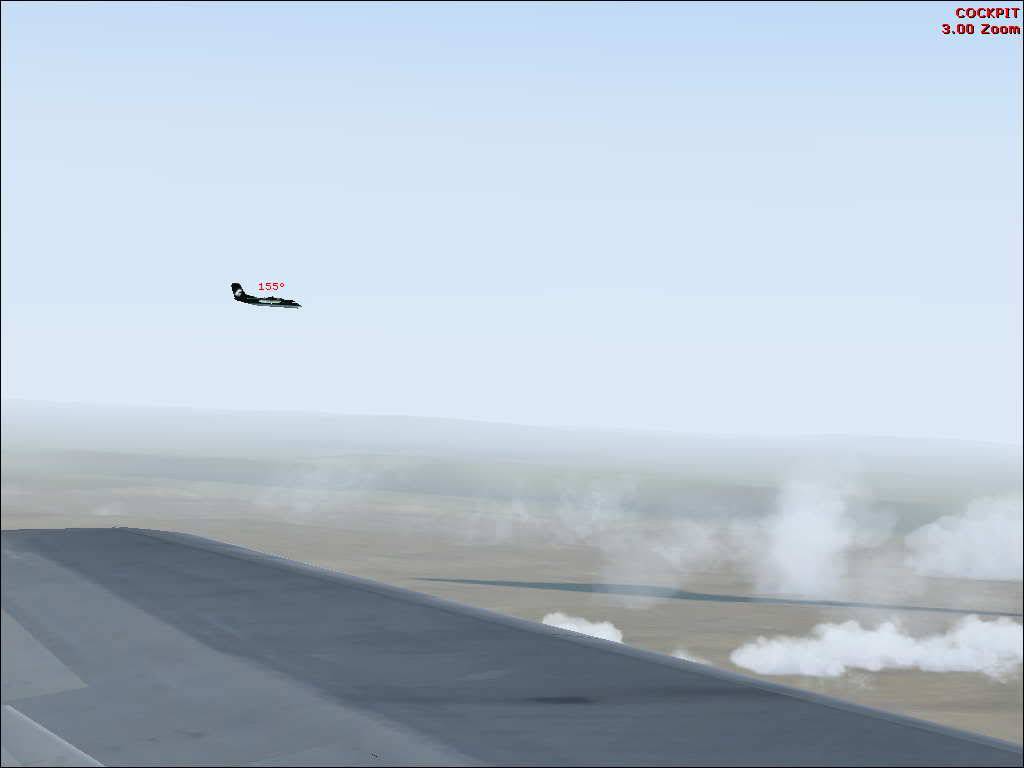 Approaching midway point.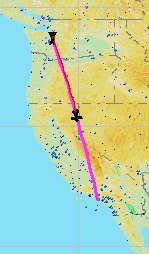 Traffic over Sierra Nevada's contact Fresno center.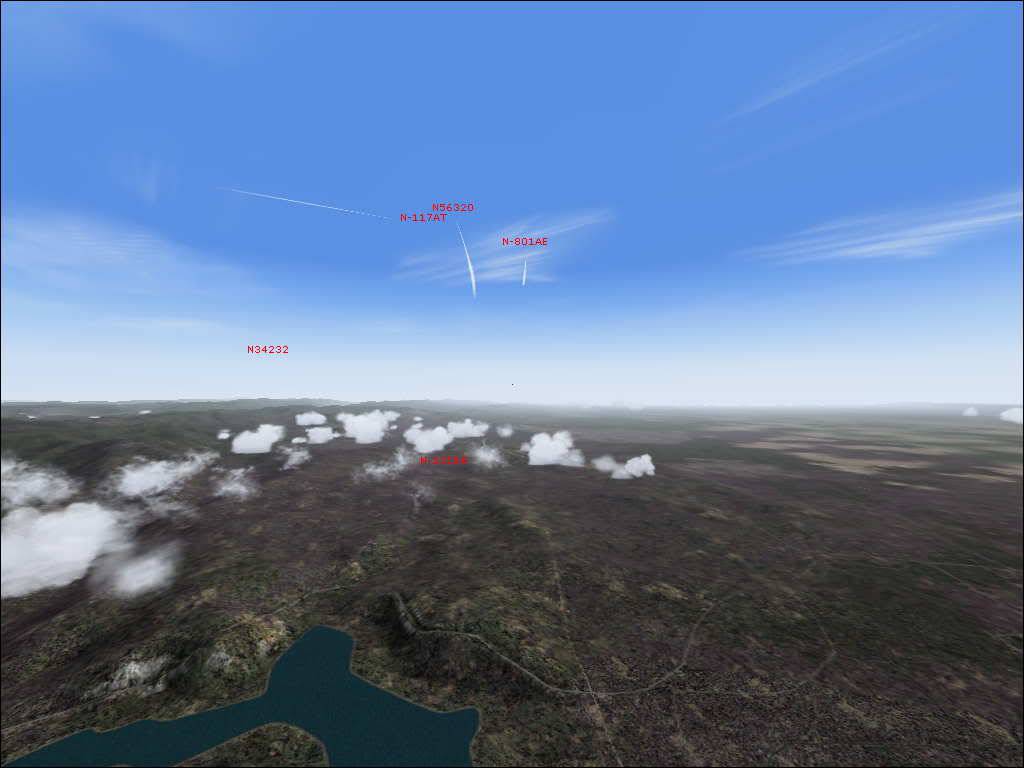 Contact LosAngeles center.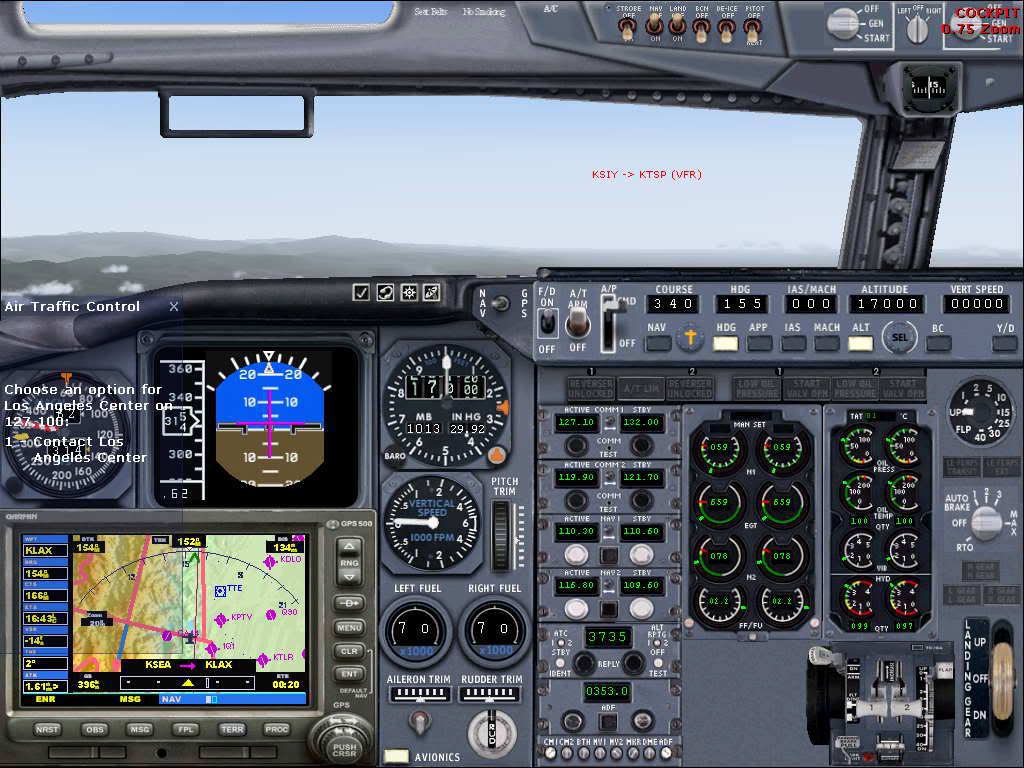 100 miles out.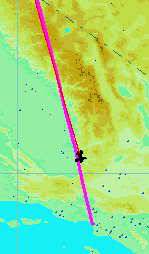 Entering mid-valley of California 1oo miles out.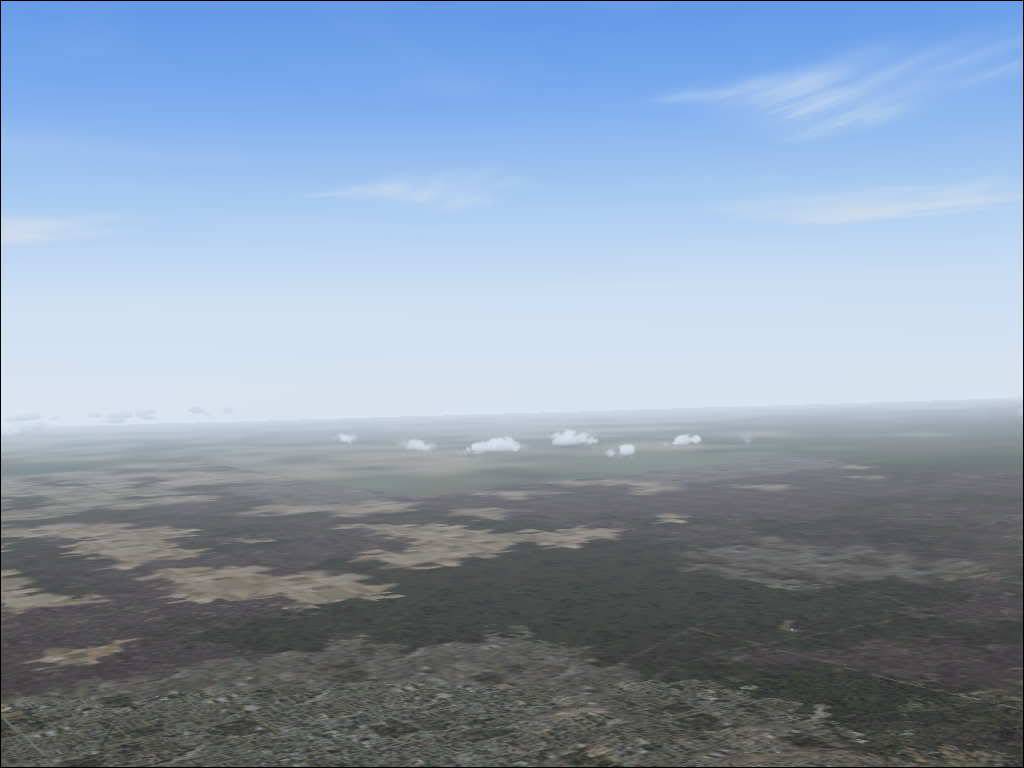 Contact Point Mugu Approach decend and hold 6500.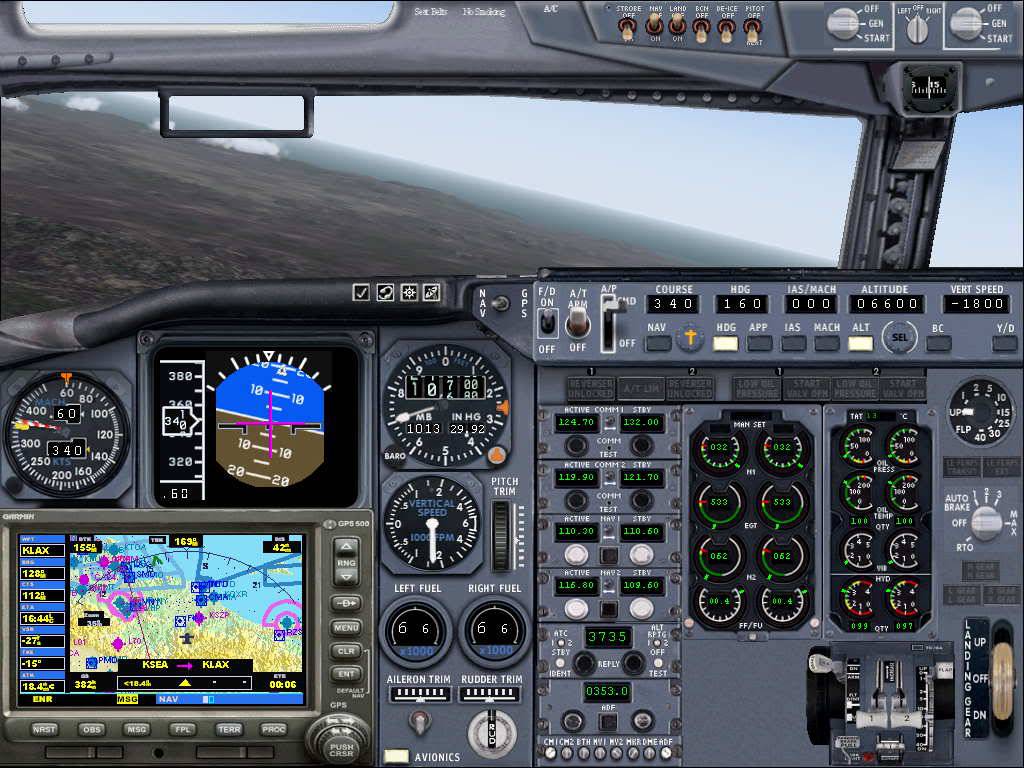 Approach at KLAX.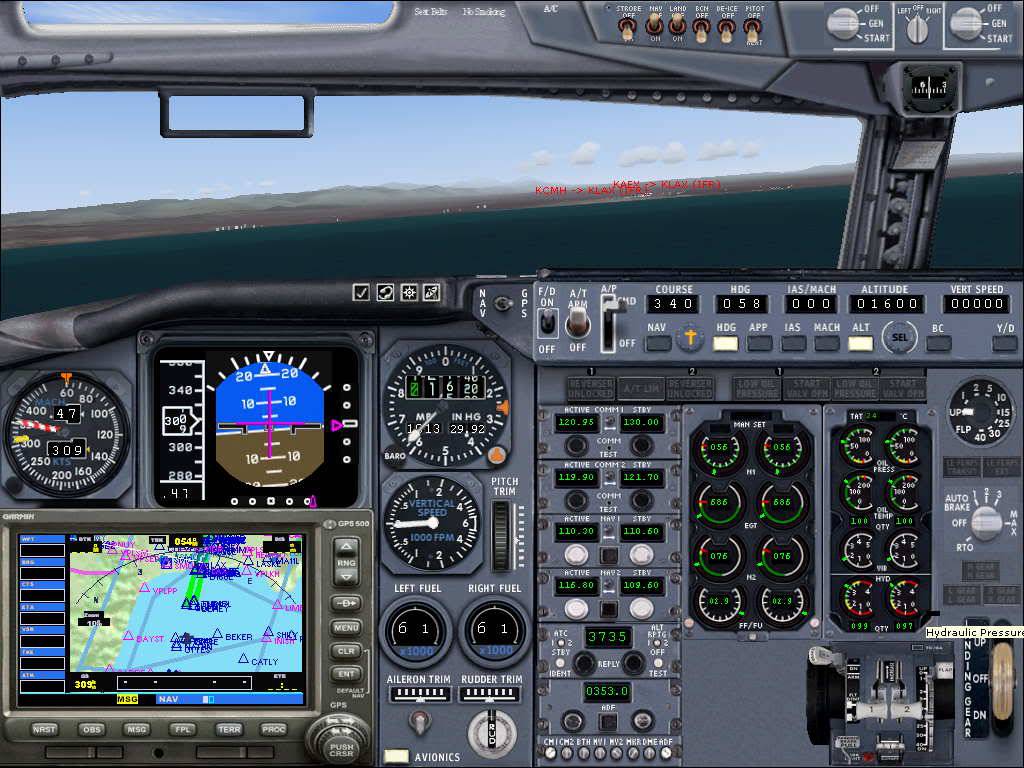 Cleared to land. line-up on runway 6L.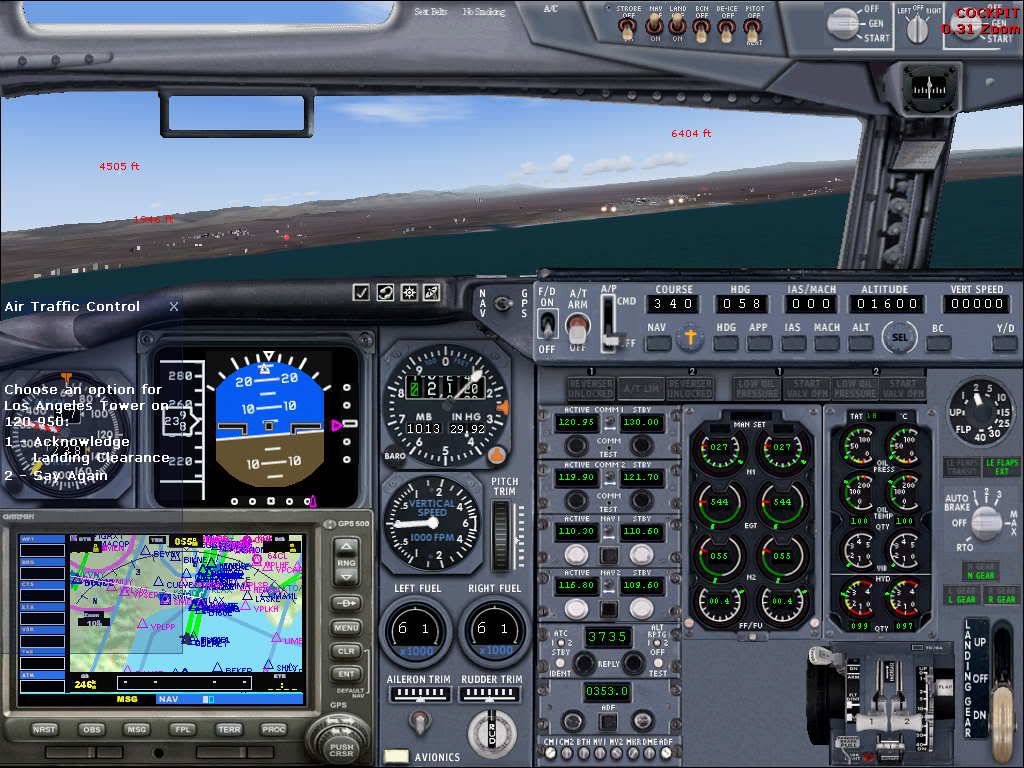 Landing runway 6L KLAX.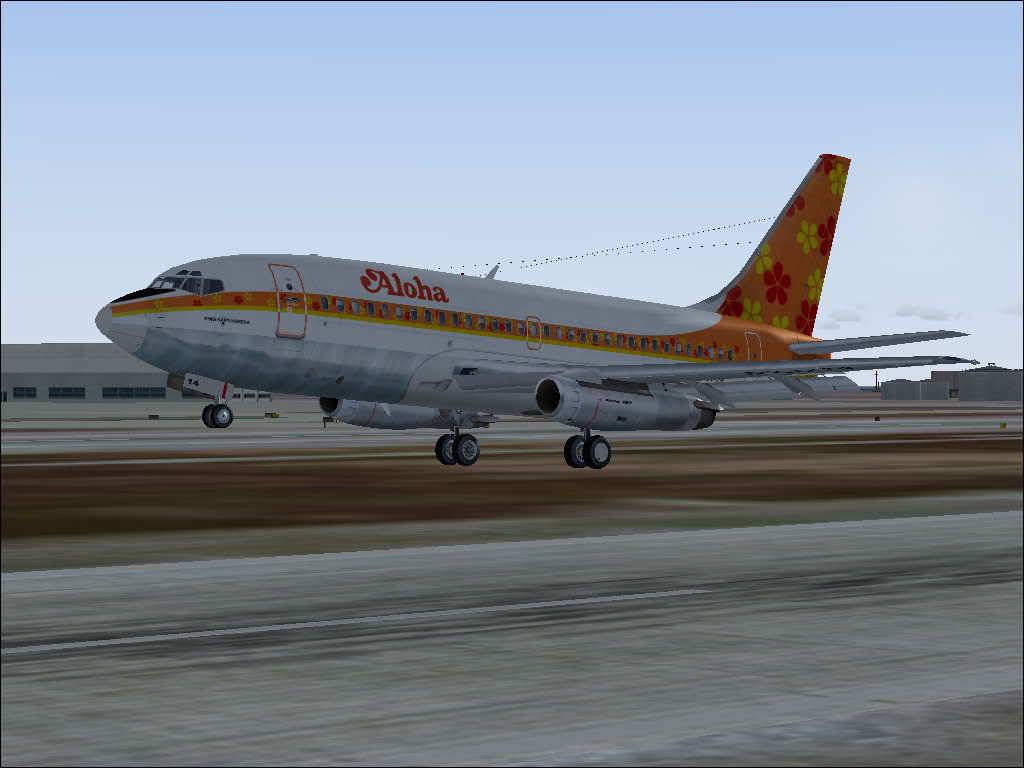 Arrival KLAX.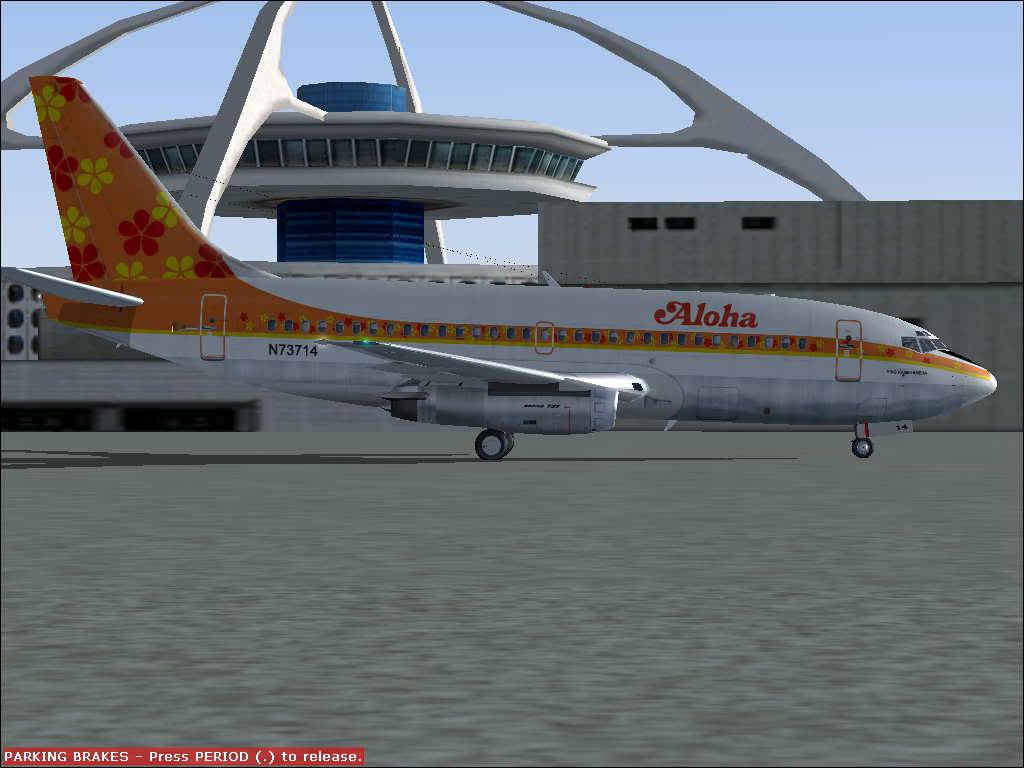 I sometimes capture screenshots and use them as screensavers. BTW, Flying time KSEA to KLAX 3.15 hrs. approx.
I dunno, I have a feeling you just increased the total size of the post by at least 1MB with all those! They're cool though!
Great idea with the screensaver, I'll have to try that
HEY, I GOT IT!!!
Why not have a few people send in their best screenshots, and then a few people will decide which are the best, and we'll compile them into a screensaver for people to download free from the site, you know, as a "promotional item" for the site...maybe we could throw in a free aircraft as well!
Yes, I probably increased the size of the post by 1MB! 🙂 Next time if I post a log of screeshots to document a trip in FS9 I will crop or re-size the image(s) so that they will be at least 75% smaller. A lot easier to read and to look at w/o the horizontal scroll.
As far as your idea goes, I think it is a very good one. How about starting a thread and then we'll see who posts what. I guess any submissions for a 'Fly Away screensaver' would have to be regular size for those who chose to download it. Avoid athe stretch option on desktop properties.
For the sake of common courtesy I will go back and resize these images
when I get a chance just so that I don't unnecessarily use to much MB.
Orlandogeorge,
Don't worry it doesn't hurt us if they are linked as you did, only if we attach them.
Thanks for being so kind as to offer.