Hello fellow simmers,
CAN'T find the thread on how we attach .jpgs to our new posts.........I KNOW I have seen it here, but just can't find it.....................
Please point me to the right thread or Sticky.
Thanks in advance,
cthiggin
Sorry, can't find that sticky ATM but you can open a free account at Photobucket first, you can store your pics for free and they also have an automatic resize function. Then all you have to do is copy and paste one of the 3 lines below the pic into your post and that's all. Which of the three lines it is I don't remember but I'll have a look and let you know once you've created your Photobucket account.
Ok, just had a look at my Photobucket account and holy cow, they've gone all funky 😳
Instead of three lines there are four under each image and now I'm gonna try out which one it is -- see if this works: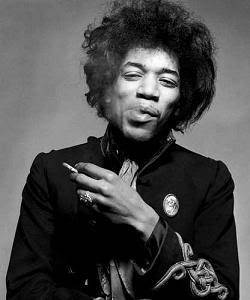 Aaahh, that's better. Ok, it's the last (fourth) line preceded by: IMG Code
Of course, in order to attach any image to a post, you'll have to upload it to Photobucket FIRST. It's a good idea at the beginning to put the images you're going to upload all into the same folder on your desktop which will make it easy to navigate to once you've got your account up and running.
So, here's how you do it: Sign into your Photobucket account. On the page you'll be presented with there are 3 BROWSE buttons - just click on the first one and the 'File Upload' window which is part of Windows will open and let you browse to the folder where you store your images and finally the image itself. Select the image, click on Open (now you've been taken back to your Photobucket page) next click on the Upload button.
Ok, this procedure takes care of your uploading of the image(s).
How to attach an image to one of your posts I've already explained. Actually, when you copy that fourth line under the image you're gonna attach, you only have to click on it ONCE and it's copied, now all that's left is to paste the line into your post.
I bet this is all crystal clear 😀
Copyright is pending and all credits go to Tailhook. Thank you 👏
Hey fellows,
THANKS - Now I know - and I'm going to Bmk this post so I won't have to ask again..............I just hate my "stupido" actions and forgetfullness at times. Thanks for you HELP and most of all, understanding.
cthiggin
I seem to recall there is a new site that is just for FS'ers to upload there FS images for hosting. But I forgot the name of it. I think it was an ad here or over on flightsim.com
You could do a google search and find it that way. If I find it I'll post it.
Found it! http://www.simbucket.com/


Last edited by n7xlq1 on Tue Nov 13, 2007 10:42 pm, edited 1 time in total
Tailhook wrote:

Sorry, can't find that sticky ATM....








Jon you ruin our friend's hard try for glory by posting this sticky

....Bad boy

(Remember ❓ )
😂 😂 😂