And I got it. Woooeee ... it's the best one yet from Mr. Shupe. Beautiful exterior with imaculate detail complete with retractable landing lights. The sound if fantastic inside and out. Lands and takes off beautifully. Flight characteristics are perfect. Responds well to trim. The VC and cabin are stunning.
I'm running out of adjectives to describe this masterpiece. The 45 minute download was well worth it. I'm so happy I'm beside myself.


Last edited by freedspeak on Sat Jan 21, 2006 9:56 pm, edited 1 time in total
Spartan Executive by Milton Shupe
It's now at flightsim but should be at avsim later today, I'll add the link then.
Bottom of page.
http://www.simviation.com/fs2004props95.htm
Avsim
http://library.avsim.net/search.php?SearchTerm=spartan.zip&CatID=root&Go=Search

Over Boeing Field
Over Seattle.


Last edited by RadarMan on Sun Jan 22, 2006 1:01 am, edited 1 time in total
this isn't my normal type of plane, but that tweed upholstry! downloading now - but it'sso slow off flightsim.com! arrrgh! paintkit...i'll have some paints up by later. anyone have any ideas?
Yep - I got it too - as you can see -
Do you reckon it would look a lot better with Radarman's name on it?
.... and a dolly bird's photo on the VC wall????
Hi davec, it's good to see you back. Nice screenshots!

So what about some interior/VC shots 😉 ?
Very nice, my shot is over Lincolnshire. UK.
You know what they say, the best things in life are free(ware) and I just love the stunning 1930's spartan!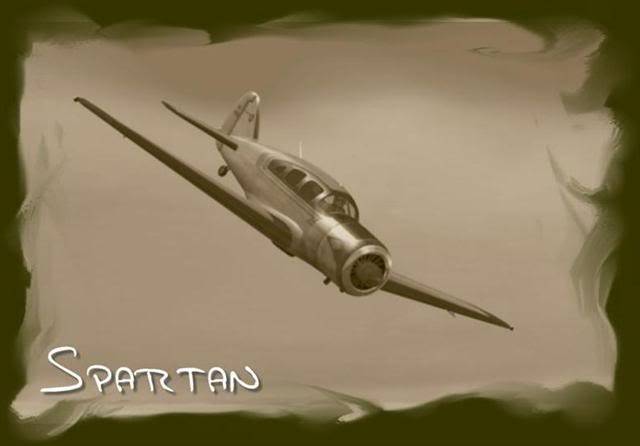 You guys should really go to and get Hinch's 1950 "hotrod" themed paint, I'm getting it now and it looks magnificent! 😉
does this come with a vc or a custom panel. if not wut does it use.
Quake, I'm happy to tell you it comes with a very, very, very detailed Virtual Cockpit and an amazing custom panel!
It's amazing to fly, very easy to handle and looks great- IMO it's the learjet of the warbird era 😎