Hi,
How do I set my AA settings in my GFX card to 4x or higher?
I HAVE NO CLUE WHAT SO EVER!
Thanks

Depending on your make of card,you should have a icon in your task try for your GFX settings or in the Control panel of windows
Look for performance & quality settings and you should find the adjustments there
I have been looking around and I can't find the proper settings to change the AA.
Take a look: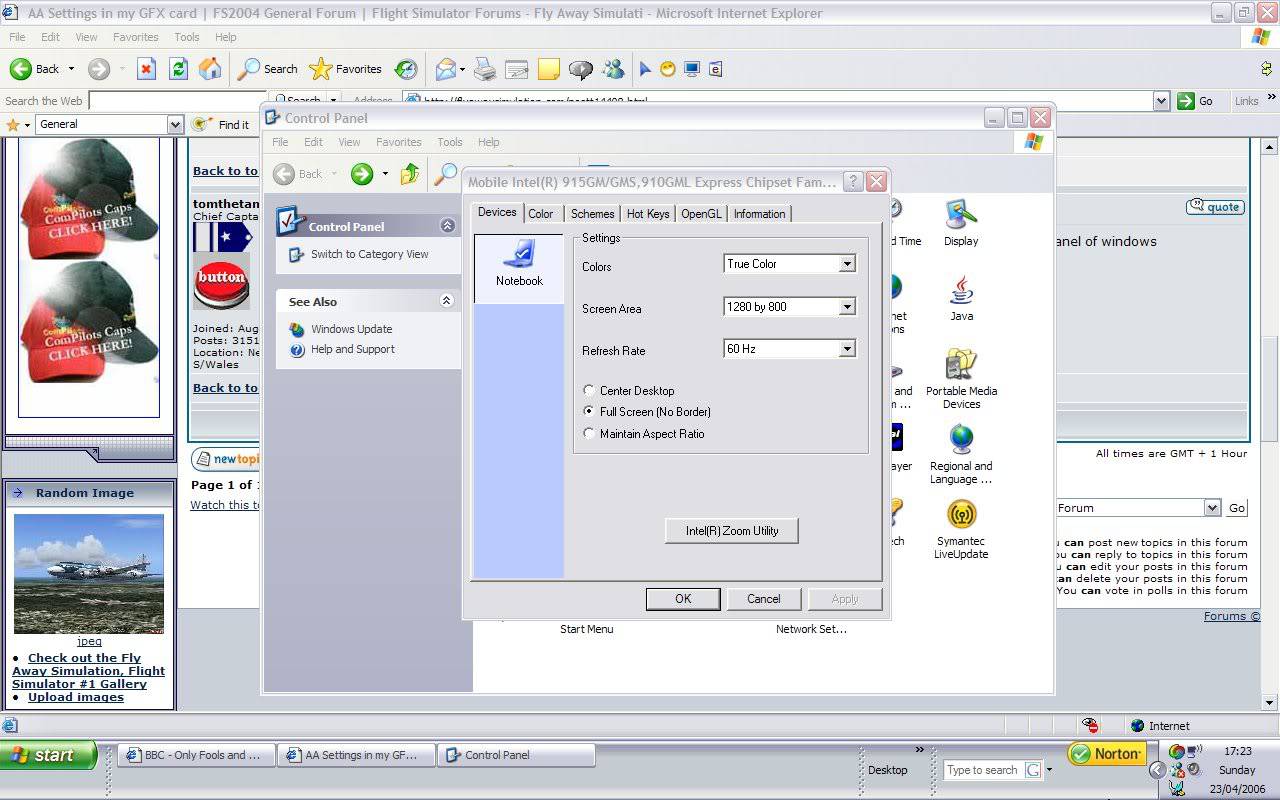 Any ideas?
Hi SteveT

what graphics card do you have ?
Just incase you have NVIDIA, go to your desktop and right click, then left click on NVIDIA Display, that will bring up display settings etc.
Maybe because its integrated, the setting doesn't exist

Possibly Jon - I'm not too good with GFX cards.
My card was in the system when I bought it.
It is a Mobile Intel® 915GM/GMS/PM and 910GML Express Chipset.
Try this

Right click on desktop
Select properties - settings - advanced
Do you see a tab market 3D or similar?