i do have graphics settings set high, but do not understand why the marker light textures are showing as squares when they flash?
anyone come across this, and more imprtant, can it be fixed without dropping lots of settings?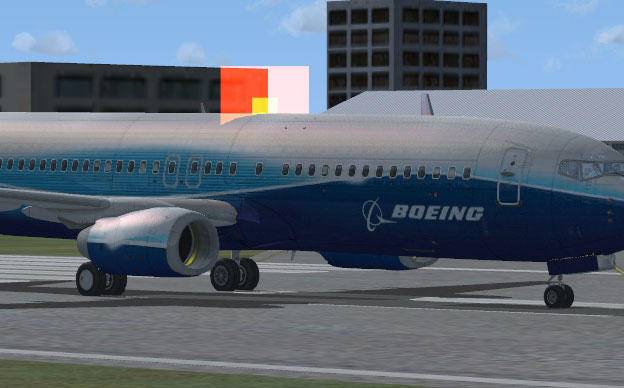 Lower your graphics, your card and computer can't handle it.
Shut down or lower some of your other settings.
Shadows, traffic, autogen, all AI autos, boats, and clouds.
That will free up resources for the scenery.
Shutting off programs running in the background will help too.

it was all acting a little spazzy, i had a 2nd issue where loading up some add ons resulted in a white screen, i deleted fsx.cfg and let it rebuild, even on default settings it was having none of it, so im in the midst of a full fsx reinstall, will let you know how it goes.
to add to this, the lights were fine once i zoomed away from the plane, as soon as it closed in they went to squares again..
With a clean install it should be back to fine.
Start off with default and work your way up before adding anything.
Lets see how it performs.
SP1?

worked fine after the reinstall 😎
but since then TIR and the x52 pro's MFD have not seen FSX, still not gone as far as uninstalling the anti virus update around the same time, but totally miffed otherwise
Glad it working.
You just disable the AV and when your finished enable it.

the plot got thicker, infact i dare say this fix will be used time and time again.
if you have to reinstall FSX and you have simconnect items in use, be it trackIR and the saitek x52 PRO MFD, you may find the simconnect items not being picked up.
this is thanks to windows, and more important FSX using a folder other than the intended fsx based folders.
C:\WINDOWS\WinSxS this contains a folder called x86_Microsoft.FlightSimulator.SimConnect_67c7c14424d61b5b_10.0.61242.0_x-ww_35e8ee9a
sometimes you will find a 2nd flight sim folder, that can also be deleted.
once there gone and you reinstall FSX your connected devices will be found again.
as for my anti virus, i use kaspersky internet security, FSX is added to the trusted zone and the anti virus shuts down when it detects FSX or any of my other games starting 🙂