Where are the engine cutoff switches for this A/C. I can not find them.
Thanks
Right below the throttles.
Excuse my ignorance but, I still can not figure it out. I have clicked every button I can find in the cockpit but still can not stop engines.
Can some post a photo. I have tried Cutoff and everything else. 😕
Shift+4 will pop up the sub panel and as n7xlq1 said, the two red switches (Fuel Control) below the throttles will have to be switched off.
Next use Shift+5 to bring up the next sub panel. You need to press the 'L-ENG-R' STOP switches to shut the Engines down.
Additionally there are the APU and IGNITION switches, 4 Electrical Power switches and 3 Hydraulic switches which I guess should be switched off if you want to keep some juice in the batteries in real life.
Make sure you are not in Pause mode when you're going through those procedures or you won't hear the spooling down or up of the engines.
Ahem... Make you sure have autostart shut off as well.
The ( RED ) switches that I think you are refering to do nothing when I click them. My curser doesn't highlight when I put it over the buttons like the other clickable buttons. Are they the correct ones as pointed out below.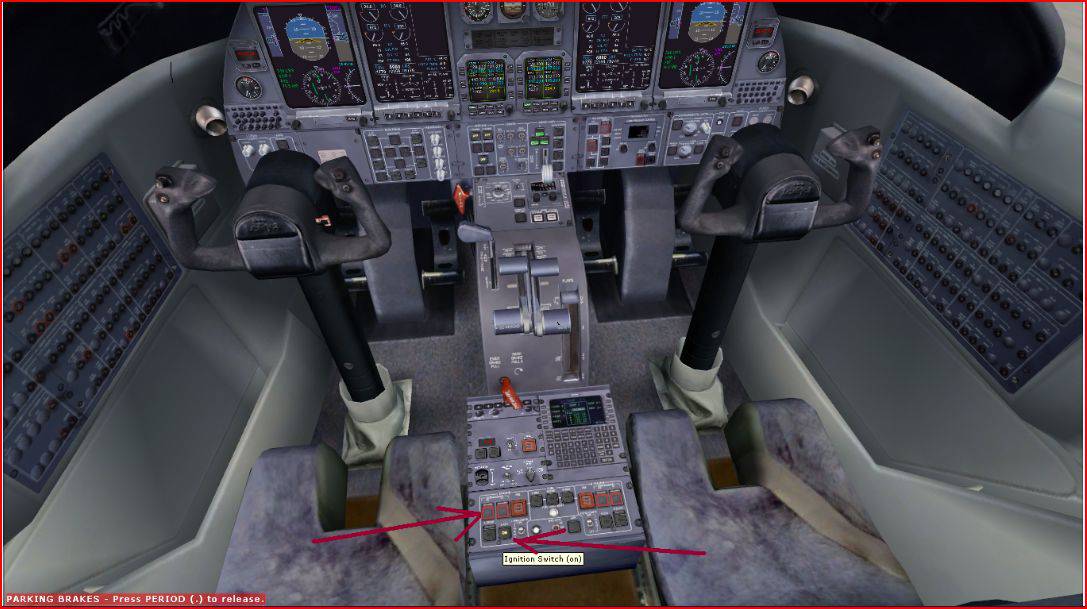 My apologies Accelor. I've got my settings to display the 2D panel by default rather than the VC hence my reference to the Shift+4 and +5 pop up panels respectively.
If you try to follow my suggestions in panel (2D) view you shouldn't have any problems recreating the same in VC.
7ECA-Captain you don't have to bother with autostart if you shut down the engines manually.
Ok I got it.
CTRL+SHIFT+F1 for all engines or
E then eng # Then CTRL+SHIFT+F1
Thanks for you help