Just came across TrackIR 5. Anyone here use it? After watching some Youtube videos on it, I think this is an awesome piece of accessory to have for flight sim!!!
A lot of my buddies uses Track IR. They love it!!
I suggest you pick one up.
Old post, I know, but my TrackIR 5 just arrived yesterday (6/2/11) and after spending just a few minutes getting it setup and tweaked, I took off in utter amazement at what I experienced and ashamed that I didn't order this thing many years ago!
Wow, every sim pilot needs this if you can afford it. What a difference! I no longer need to undock instruments to my second monitor, I can simply zoom into them with a slight movement of my body. TOO COOL!
It took a little getting used to while taxiing. I got a little disoriented and about ground looped my poor 172. But once I drove around a little it wasn't long before I had adjusted my technique.
And it greatly enhanced my Apache, Black Shark and A-10 sims too!
Nascar 2003 is my next trial.
naflod wrote:

I no longer need to undock instruments to my second monitor, I can simply zoom into them with a slight movement of my body.
Say naflod are you now actually still using your second monitor or not ❓
I guess my question is can you enjoy the complete TrackIR experience with one monitor only? There is no way I can fit a second monitor on my desk and I haven't got enough space for a larger desk either.
Yes, I am fully enjoying TrackIR with one monitor. At the moment I am using the second monitor only for the ATC window. My TrackIR is running on one monitor. I think it would take a lot of trickery to get it to work on multiple monitors. I would need that FUICS( or whatever) program that links everything together.
I actually have three monitors on my desk. The left is for my Mac, the right for my PC and the center can switch between the two. I'm going to try to figure out how I can get the left incorporated with the PC and get a matrox box to run all three, but still have the left and center for the Mac.
I own a web design business so I build sites on the Mac but test them on both platforms. That's why I have so many toys in my office.
Thanks for the heads up. Have been ogling previous versions for some time but was always a bit confused about the Track Clip Pro thingy... do you have it? Does one need it? Do I really have to wear a baseball cap to wear it...? Hell, I don't even know the rules... always get confused when they talk about first, second base and home run in American sitcoms...😛
Seriously now, you know what I'm asking - in case you have that Clip, tell me what it does; if you don't, the better - gives me less to think about and hopefully retain a few more of my rapidly vanishing brain cells 😀
The TrackIR comes with a clip that you fit over the brim of a baseball cap or a visor. The Pro Clip attaches to the side of your headset and I think is more responsive. The standard clip is just a reflective gizmo where the pro clip actually has a USB cord that daisies into the camera's USB, so I just velcroed the wire for that to the wire for my headset. I can't tell I'm wearing it.
When I bought it last week the Pro Clip was 50% off.
The rules to baseball are easy. Hit the ball and run home! WEEE
Now American Football, that's another story!
How do I post a picture? I'l show you.
Ok, I think I get the picture. If I get the Pro Clip I don't have to wear a baseball hat. Roger that. Perhaps you could let us know what type of headset you're using (brand) just out of curiosity.
A picture would be nice. It sounds more complicated than it is. Go to www.photobucket.com and open a FREE account. Just take a few minutes to read their instructions once you've signed up.
Now you're ready to upload any pics to Photobucket where they'll be stored until you wish to attach one or multiple pics to your posts.
Any problems or questions, let us know. As for this purpose you're uploading a pic taken by a camera, you won't need anything else.
If at a later stage you wish to upload FS screenshots, you'll be needing a screen-capture tool / utility of sorts of which there are plenty available, both free- and payware.
Here you go.
I know it's a big image but it gives you a great view of it. Let me know if I violated a rule by attaching a big file, it won't happen again.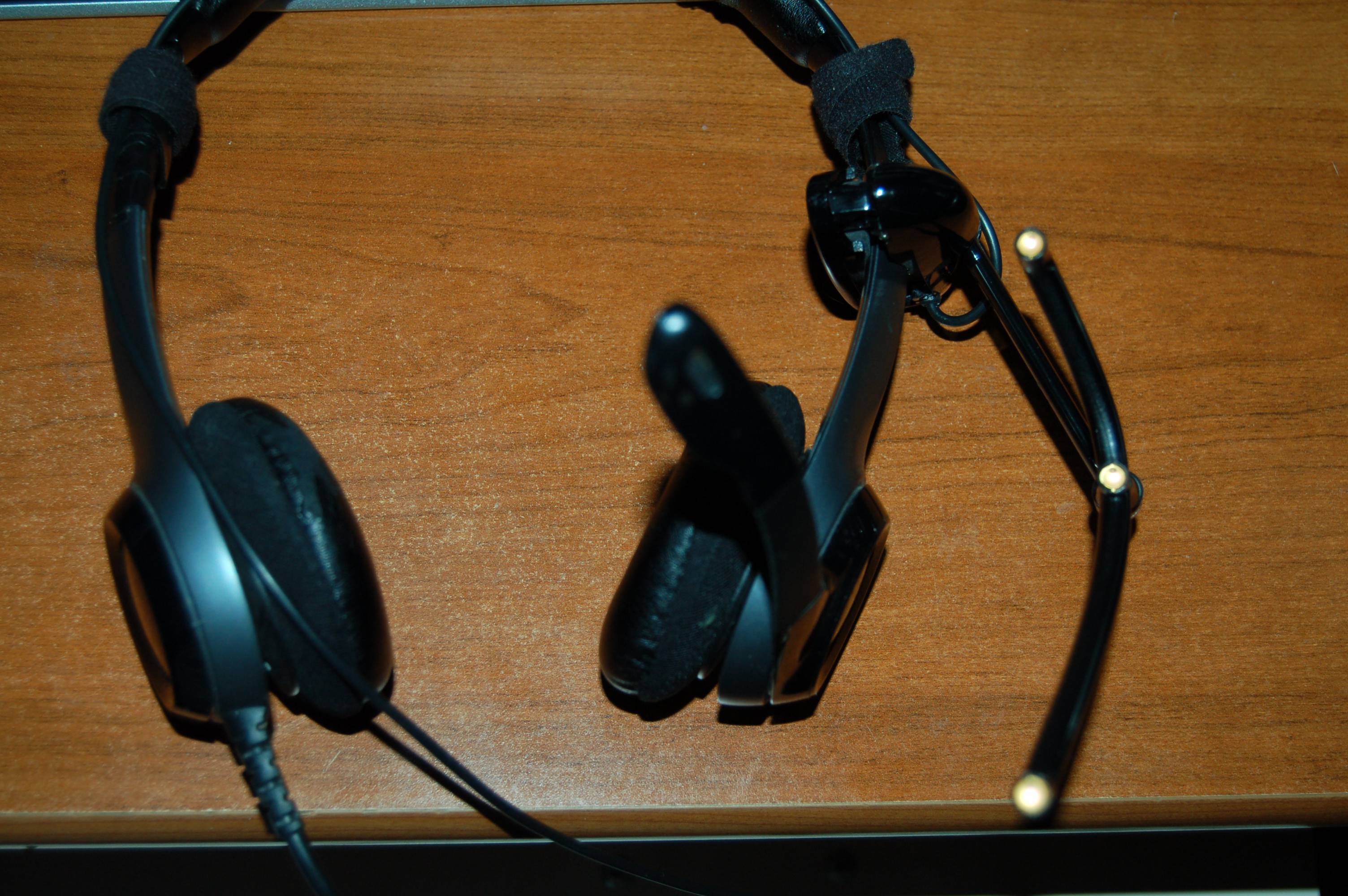 Yes that's looking quite comfortable, thanks for the pic.