Hi,
I have attached structure all of a sudden appearing at Meigs Field airport (KCGX). I must say I have lots of add-on airports installed but none in vicinity of KCGX! KCGX it self is a stock airport. So bit puzzled.
Any help would be much appreciated.
Many thanks
Peter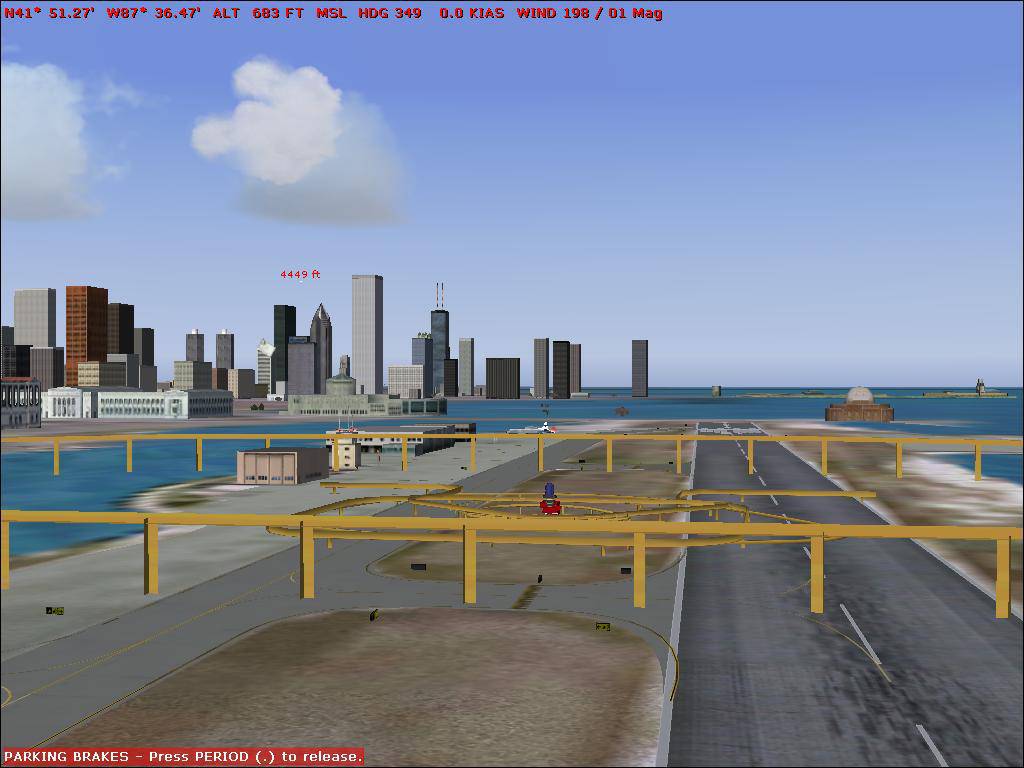 I further foud out that this object must have filtered from one of my downloaded add-on sceneries. Since after de-activating all, it has dissapeared. So will try to identify the add-on to see who the joaker is.