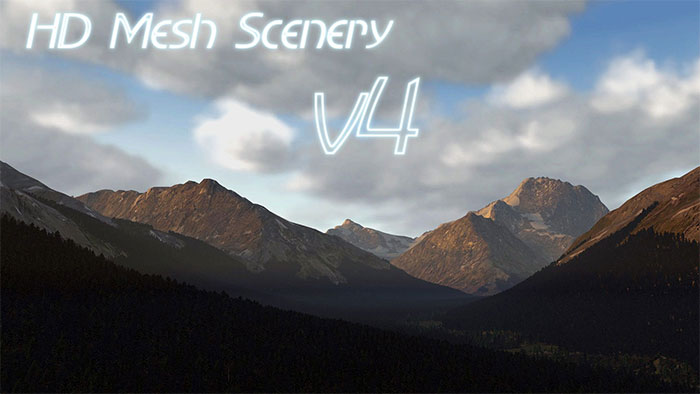 The official HD Mesh Scenery v4 for X-Plane 11 from AlpilotX is now available online via various platforms.
This fourth edition of the HD mesh scenery package adds a whopping amount of new detail to optimize visual quality across the board.
Developed just for X-Plane 11, this new mesh scenery will improve your visuals dramatically.
You can read the news release here (with many screenshots):
https://flyawaysimulation.com/news/4934/
You can download the packages here:
https://flyawaysimulation.com/downloads/137/x-plane-11-hd-mesh-scenery-v4/
And you can visit the official AlpilotX web page here:
http://www.alpilotx.net/downloads/x-plane-11-hd-mesh-scenery-v4/
Fly Away Simulation is an official release partner for this but you don't have to get the files from us of course. In fact, the best method of downloading these files is via BitTorrent which you can read more about on the official AlpilotX web page.
The total size of all the tiles is 117.5 GB and there are a total of 174 tiles.
Don't forget, the team behind AlpilotX have made these scenery files available free of charge to download and use. Third-party developers are greatly appreciated in the flight sim world because they make the community what it is. If you like the files, please consider a donation to AlpilotX.