Would someone be able to tell me how to make a reflection under a plane in a screenshot? Here's an example of what I mean.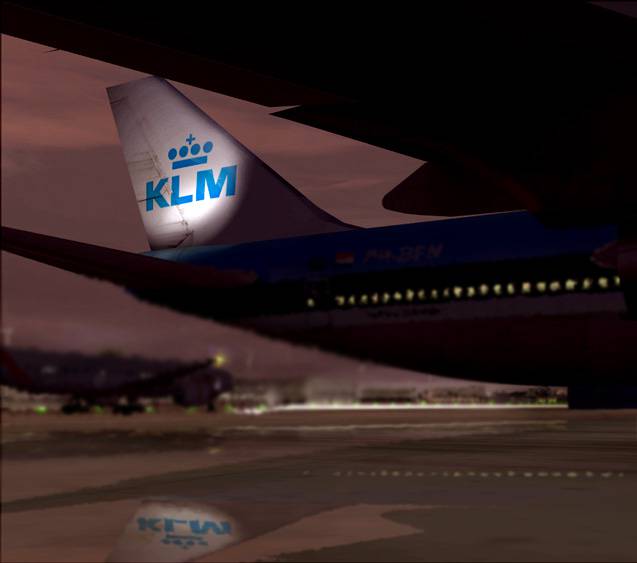 In short, you can select the parts you wish to reflect, then copy them to a new layer and flip them and place where desired. You use low opacity settings to make more realistic.
Here's a really simple way:

http://www.flamingpear.com/download.html
Look for the "FLOOD" demo on this page, download it for your system and add it per directions. It's simple to use and you can make spectacular water reflections with a few clicks of the mouse.
Rick
Thanks Rick!

Chris102 wrote:

Thanks Rick!
My pleasure mate, and a great Photoshop tutorial portal to visit (and excuse me if you have this already) is http://www.good-tutorials.com/ which has something like 8,000 tutorial links?
Rick, I found this screenshot on the PMDG forums, but I can't find a tutorial on good-tutorials.com. I'm trying to get the same look, as if the plane was a model.
Here's the screenshot I'm refering to.