Awesome, thanks SamIntel. I downloaded the Philippine mesh I was looking for and it's much better than Microsoft's default stuff.
I also found something on avsim which I think is even better than the simviation stuff (both are free) I actually saw it on one of Radarman's links to an inland water update, and downloaded it this morning.
The file name is 'cr_gorge.zip' which stands for the Columbia River Gorge and the 20mb file can be downloaded here: http://library.avsim.net/search.php?SearchTerm=cr_gorge.zip&CatID=root
The blurb says "This package completely replaces approx. 5,000 sq mi of the default landscape of the Columbia River Gorge and adjacent areas of Washington and Oregon. Three volcanic peaks - Mount St. Helens, Mount Adams, and Mount Hood - as well as old lava beds, deep river valleys, many small lakes, and the majestic Columbia River offer great opportunities for scenic and challenging flights. Accurate placement of rivers, lakes, streams, roads, railroads, hydro dams, and power lines, as well as land use textures (land class), water colors (water class) and a high-res terrain mesh. Also added are the massive volcanic blast area of Mount St. Helens and the ski areas at Mt. Hood."
I couldn't resist at least one screenshot, I hope you all don't mind 😉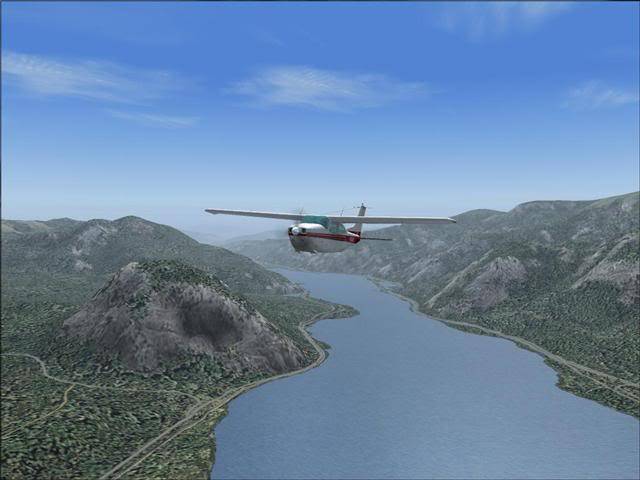 And I have plenty more where that came from 😎