Here is a fantastic free download for all you GA pilots who like a little mountainous scenery: Mount Taranaki aka Mount Egmont volcano from "Godzone" New Zealand.
This file was originally part of a payware package by Robin Corn, but has now been updated covering a much larger area to fit the latest Geographx terrain mesh files and released as freeware!
I don't even have any special mesh for NZ, but the results are simply stunning. I took an early morning flight from NZNP (New Plymouth) to NZSD (Stratford) circling the large volcanic conical base, going up to the 2518 metre summit, then gliding down around the foothills and lush countryside below.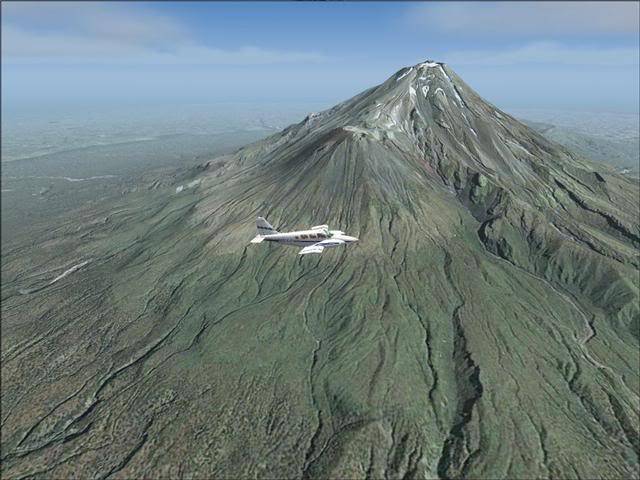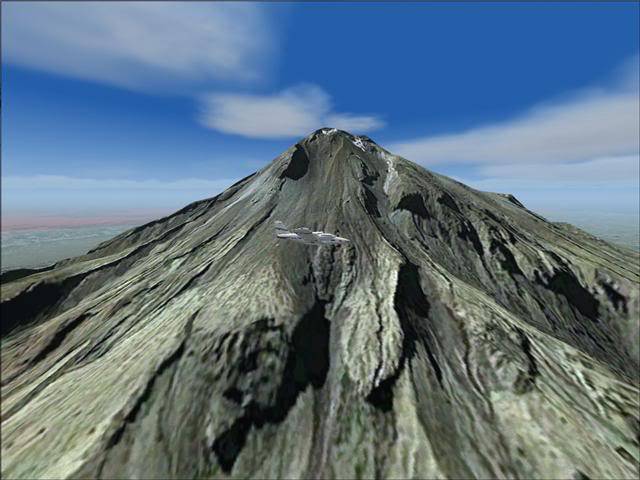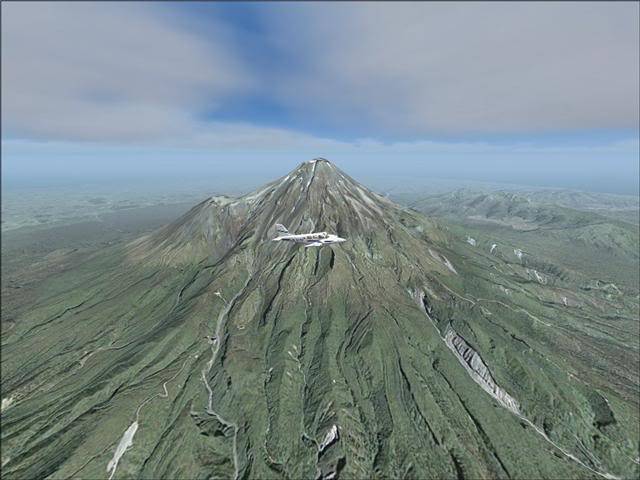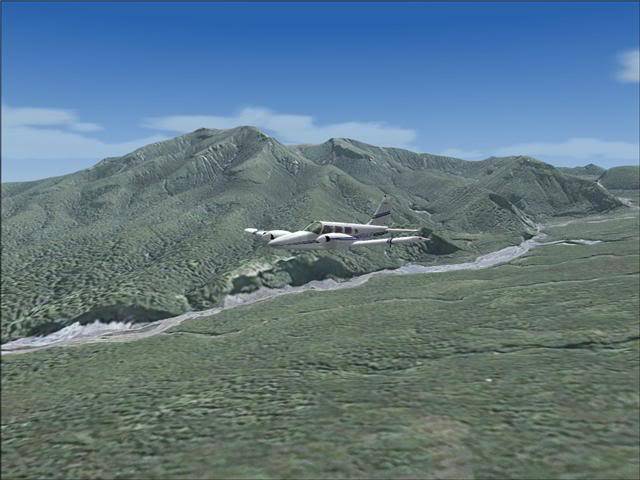 This download is just 41mb that includes "40 x 50 kilometres of fully autogenned daytime summer photo-real textures" and can be found here: http://library.avsim.net/search.php?SearchTerm=Egmont&CatID=root
😂