We are getting closer to the European continent now.
17. Another wing view. I just love them ❤️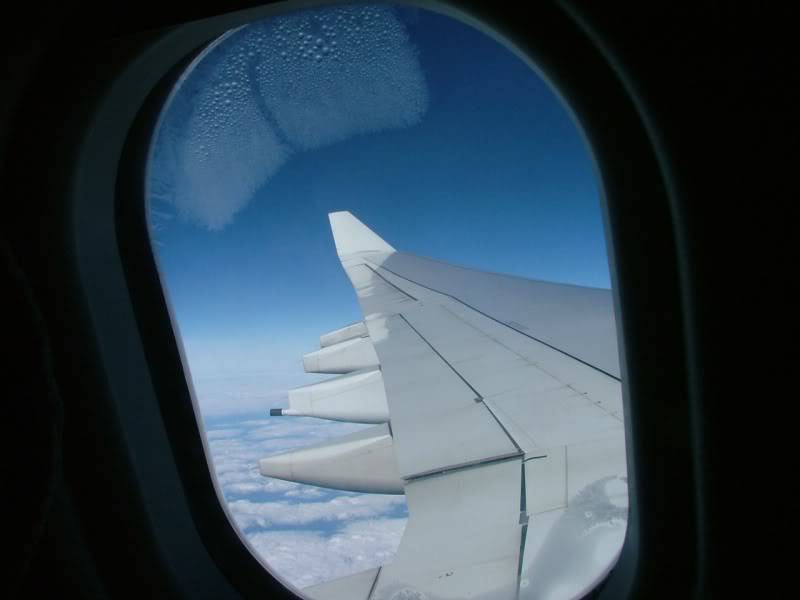 18. The A340-600 cabin as seen from my seat.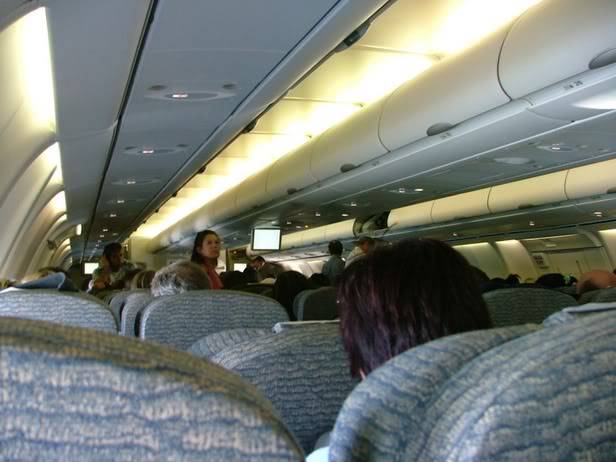 There was a confussion when the passengers were boarding the aircraft. Everyone seemed to be confused about the seat numbers. They didn't quiet know which was their seat.
19. So... where can we escape in case of an emergency?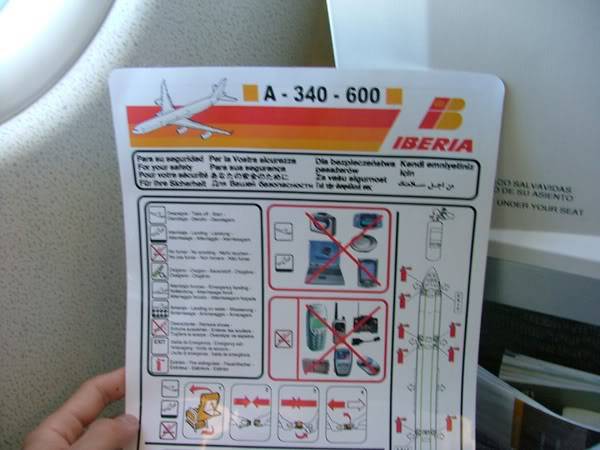 20. This is the Lisbon area. I could clearly see every bridge, the landmarks, etc.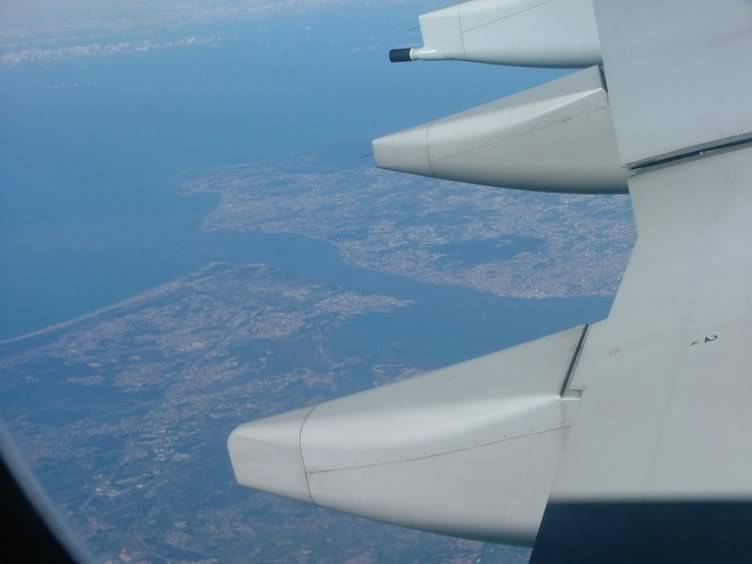 21. Another view of Lisbon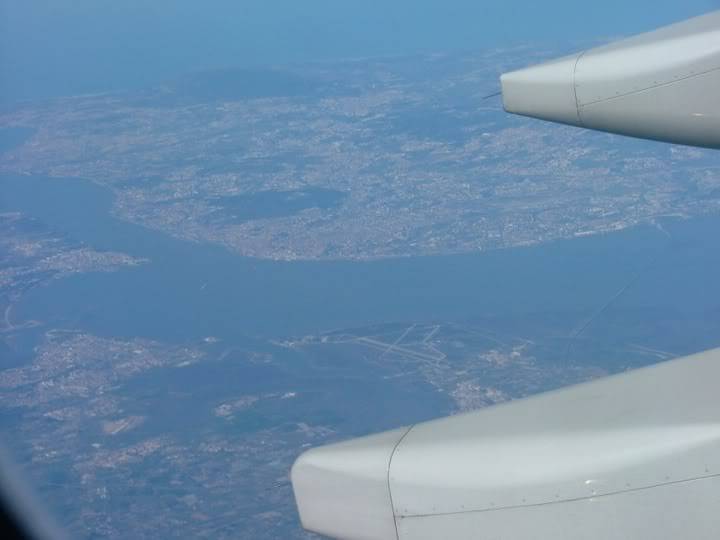 22. Some more wing views, if you like them.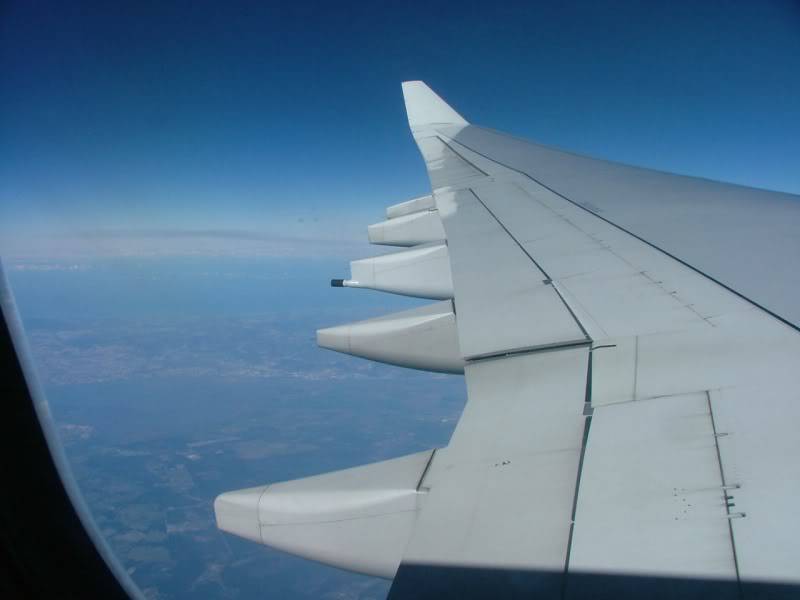 23. Turning right...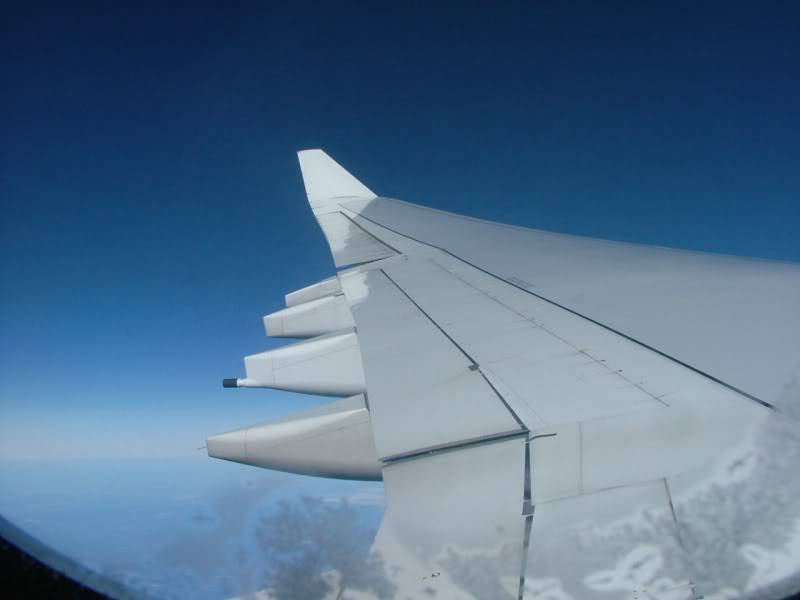 24. Some mountains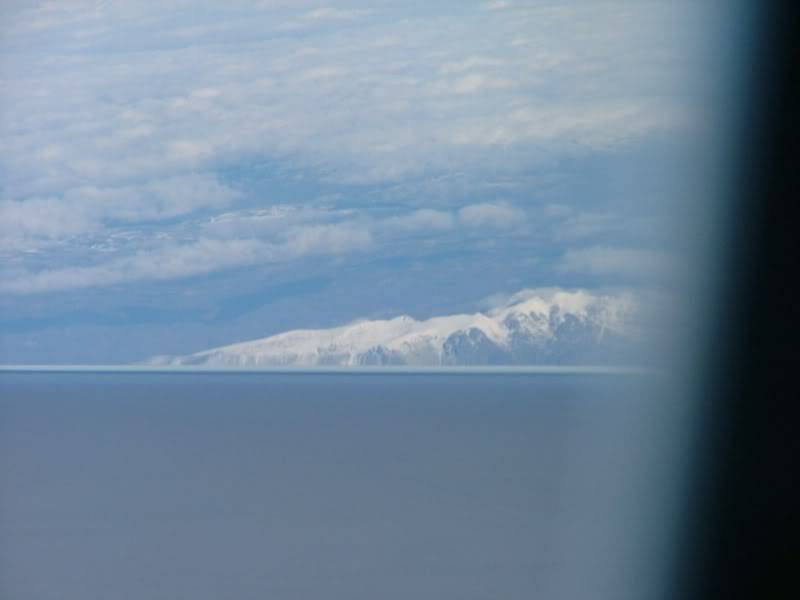 25. Another view of the mountains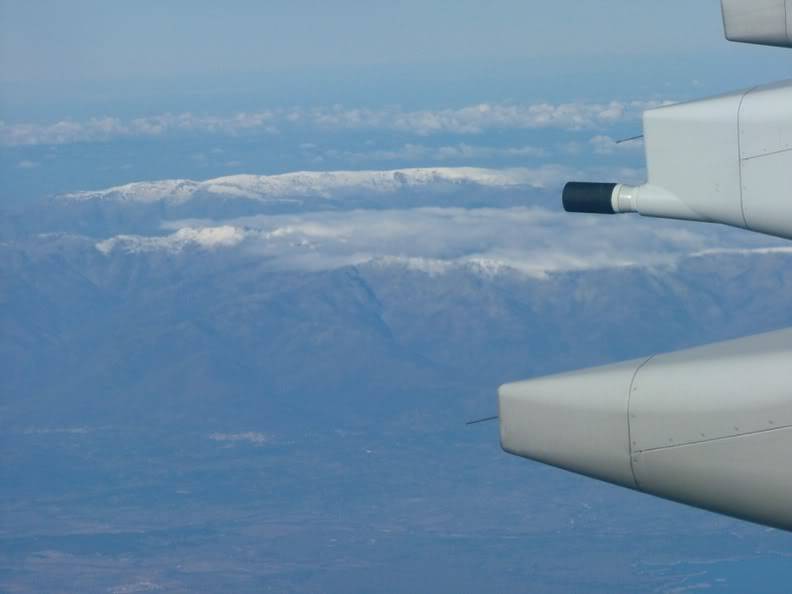 A few minutes later, we started our descent to Madrid. The view was really good.
After we turned on finals winds started to move our airplane left and right.
The whole final approach was windy. The monitors weren't showing the approach this time, but I could see it from my window. It was so interesting to see.
When the aircraft touched down, the pilot made a sudden left turn, probably with the rudder. My mom looked scared, but I had a smile on my face. I've never experienced such landing. It was smooth, but windy.
26. This picture was taken from my window seat.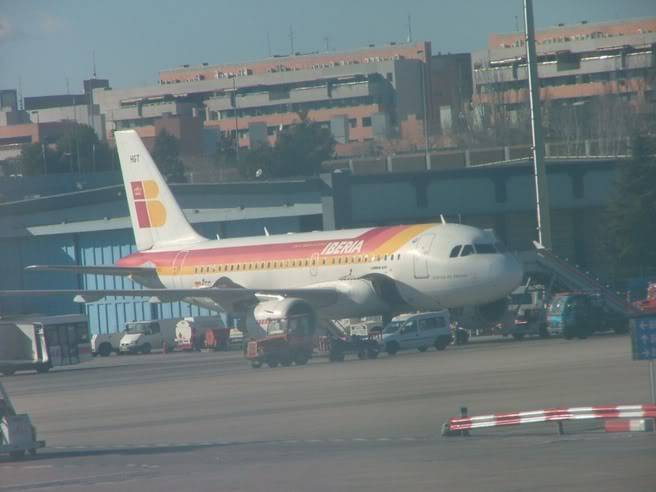 27. An A340-600 parked at the ramp.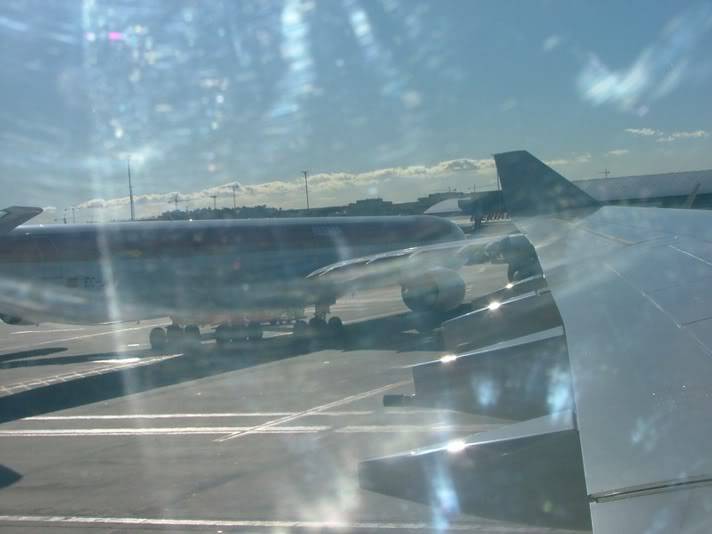 28. The same A340-600 as seen froma different angle. I tried to catch the whole aircraft but our aircraft was turning so it was hard to take a picture of the whole A340-600.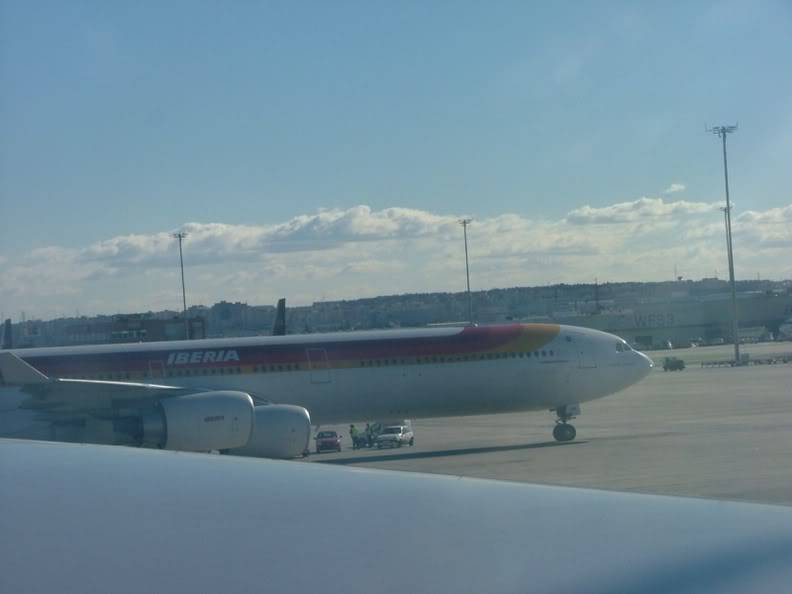 29. An Aerolineas Argentinas Boeing B747-200. Same happened here....I wanted a picture of the whole aircraft but we were turning again.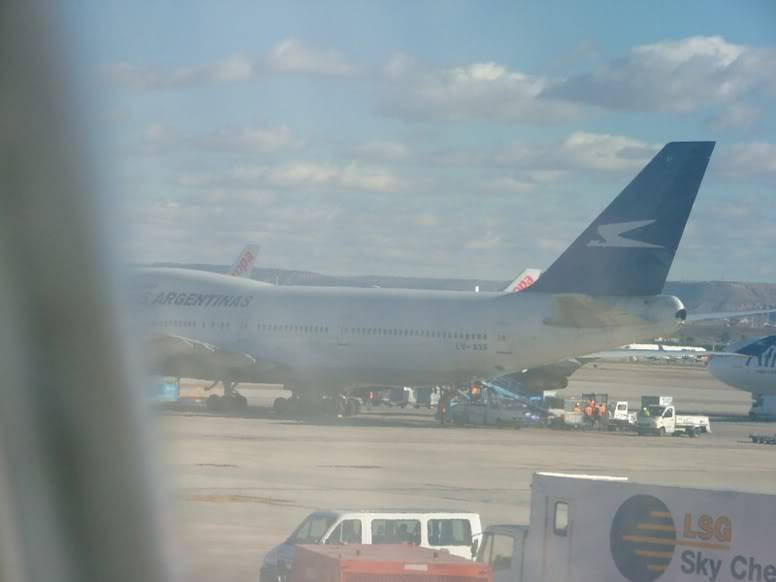 30. An Airbus A320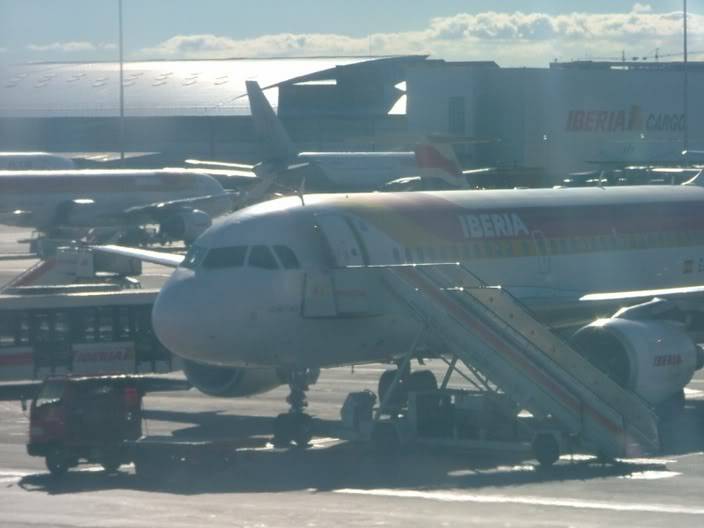 31. This was the A340-600 I've been on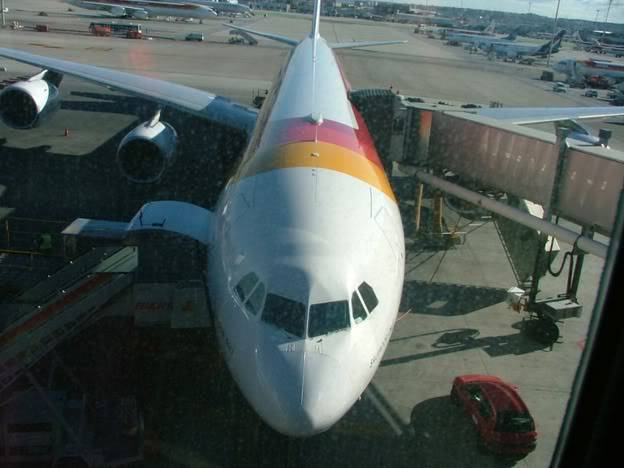 32. Same A340-600 seen from a different view.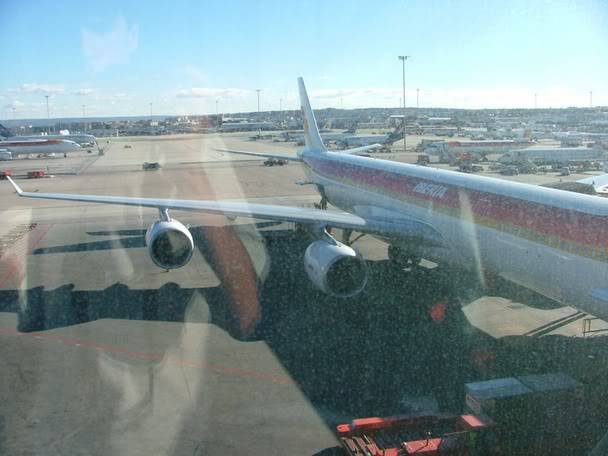 33. And finally I could take a picture of the whole A340-600!!!! Oh yeah! 😀 😀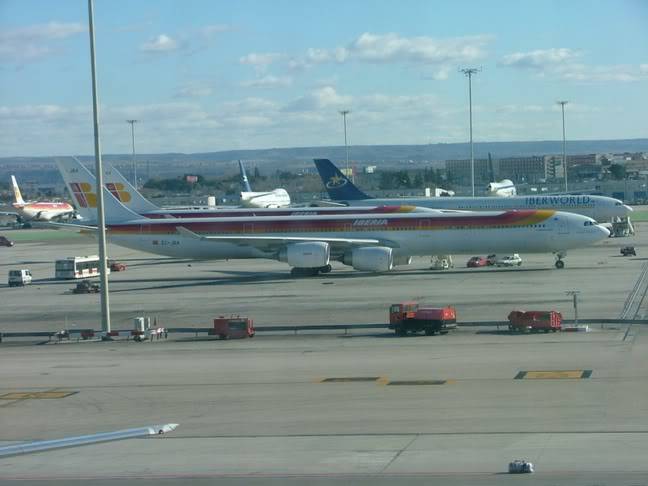 Part 3 coming up