I have a preference of Nvidia over ATI and it would take me several hours to explain all the various points, but I would strongly to try and persuade anyone thinking about a new graphics card right now to hang back for just a little bit, because a little bit of patience could pay serious dividends.
Let me explain...unless you are using a Mac or running Linux, then you are probably running Windows.
Microsoft will be releasing their home edition of their next Windows Operating System called "Vista" this month (January).
Now, I honestly couldn't care about their New Windows operating system (as Microsoft is driving me to use Linux almost full time

), but here is what serious gamers and graphic enthusiasts (if you have FSX you are a graphic enthusiast

) are waiting for and that is DirectX 10. And DirectX 10 will only be available with the new Windows Vista.
Without going into too much detail, here is an artist's rendition of the difference between DirectX 9 and the new DirectX 10 available only with Vista (remember this is only a rendition, not actual images).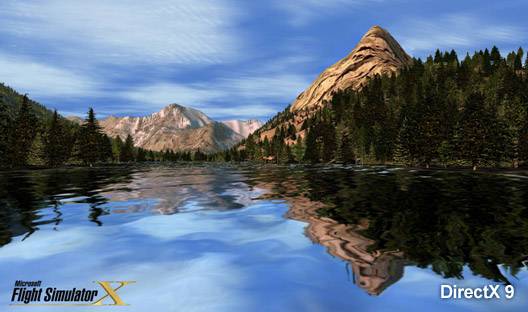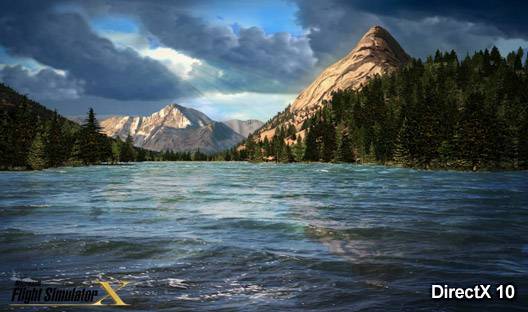 Flight Simulator X was built with advanced DirectX 10 power already in it, just waiting for the Vista DirectX to take full advantage off it.
Even if you don't plan to get Vista and therefor DirectX 10...I would still wait as everyone is going to be clamoring for the new next generation ATI and Nvidia graphic card that will take full advantage of DirectX 10. Which is why both ATI and Nvidia are slashing their prices on their current crop to unload them now as fast as possible, because even though they will ask top dollar for their new cards designed for Vista which take full advantage DirectX 10...their current crop are going to be hard to unload after that.
So, I would hold back for a few more weeks...either way you will have either some fantastic deals for their current crop of graphic cards, or you can pay a little more and set up your computer to use the new DirectX technology to display FSX the way it was meant to be seen. 😉
Anyway, I hope this info helps in some way. 😀