As x pilot has stated, large aircraft don't climb very well , heavily loaded, at higher altitudes. A large aircraft at max. weight can't even get to it's max altitude until fuel is burned off and the aircraft becomes lighter. Reducing weight will also help.
Normal speeds(approx.) would be:
0-10,000----------250 KIAS
10-FL280----------300 KIAS
FL280-Cruise------Mach .75
AP in flight sim will not climb in reference to airspeed like the real aircraft, only vertical speed(VS). Vary VS as necessary to maintain speed.
As Welshflyer has pointed out, indicated airspeed decreases as an aircraft climbs due to the lower air density at higher altitudes. 272 KIAS results in a True airspeed(TAS) of approximately 460 knots or Mach .80. Large aircraft have airspeed limitations set by the manufacturer for safety reasons. Most large aircraft have a Vmo or maximum airspeed of about 330-370 KIAS at lower altitudes. Above about FL 280, Mmo(Mach) maximum Mach speed is about .82-.88 depending on aircraft. These limits are set by the manufacturer for safety reasons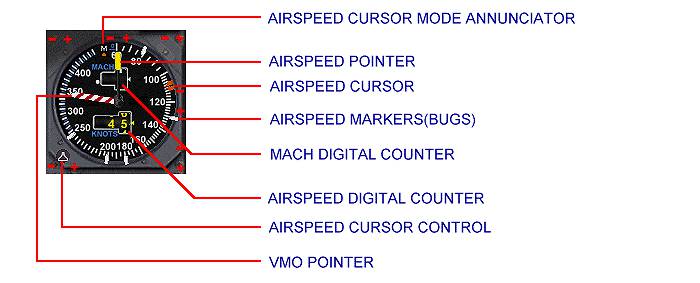 PS Thanks WelshFlyer, sorry I'm late. 🙂