Hey guys,
I am new here and I hope I can help this great hobby progress around the globe.
2 Years ago when I was playing FSM,I asked a fellow Turkish FSM Livery Designer to create a 737-400 Livery for my fictional airline Imperial Gallipolian. He really did a good job and I flew with my airline for months.
But as it happens to everybody my computer had to be formatted and I forgot to save my liveries. Therefore they were gone.
Now I bought FSX and I truly enjoy it. Its just that I dont have my beautiful planes

(sniffing and tears follow

)
Anyways I would be very grateful if someone can paint me at least one livery for my airline. If there are any volunteers please contact me through my MSN messenger adress balcioglucan@hotmail.com
Cheers

Acknowledge that you've seen my post and I'll move this to the repaint forum.

Yeah sure sorry about posting it in the wrong place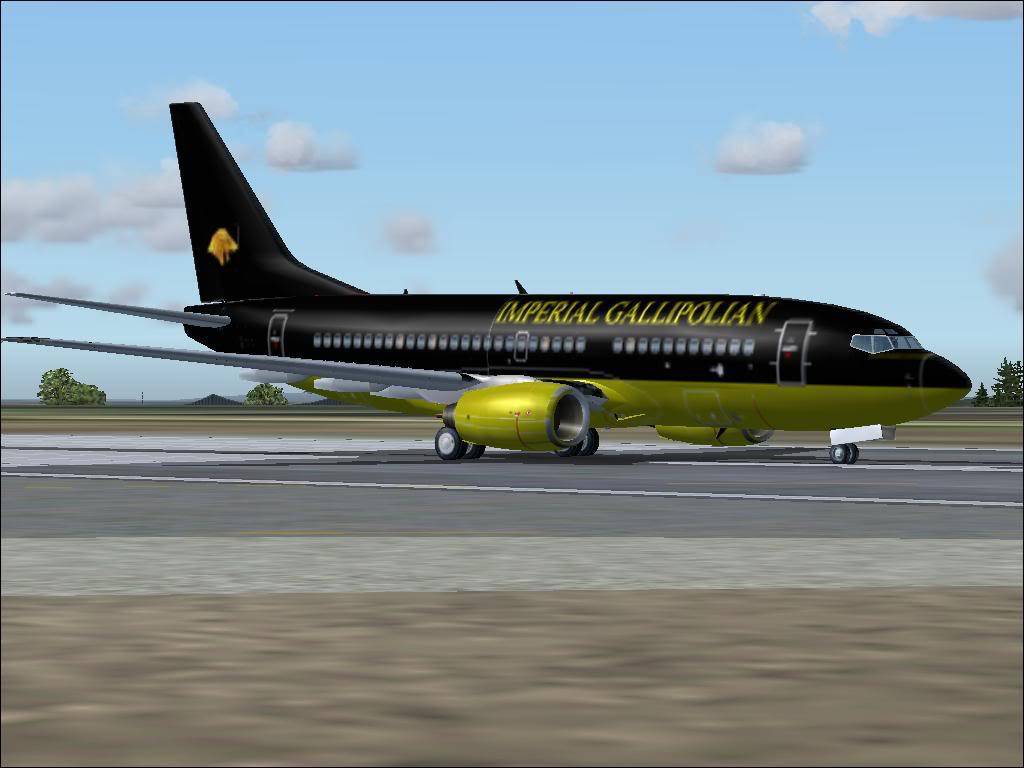 I repainted this for him because i conntacted him on msn and he told me this is what he wants hope u all like
Hey Codey you have done a wonderful job thank you so much. I cant wait to see you online at MSN and thank you personally. Hehe I have my own airline again!

And this is how an IGA advertisement looks like