OK i do not have flight deck 4, BUT... I do have carrier ops, which is kinda the same thing. the JBD (jet blast deflectors) do pop up... but you gotta slowly maneuver yourway in front of them. You cannot stop right on top of them or like a tiny bit in front... just line up straight on the catapult, then slowly SLOWLY move forward inch at a time... when you are in the right spot, they will pop right up. Once you do it a few times you will be able to eyeball it and get it in one.
I wanna find a online group to fly carrier ops with... anyone know any good ones? Time to take the Steelercat for a ride.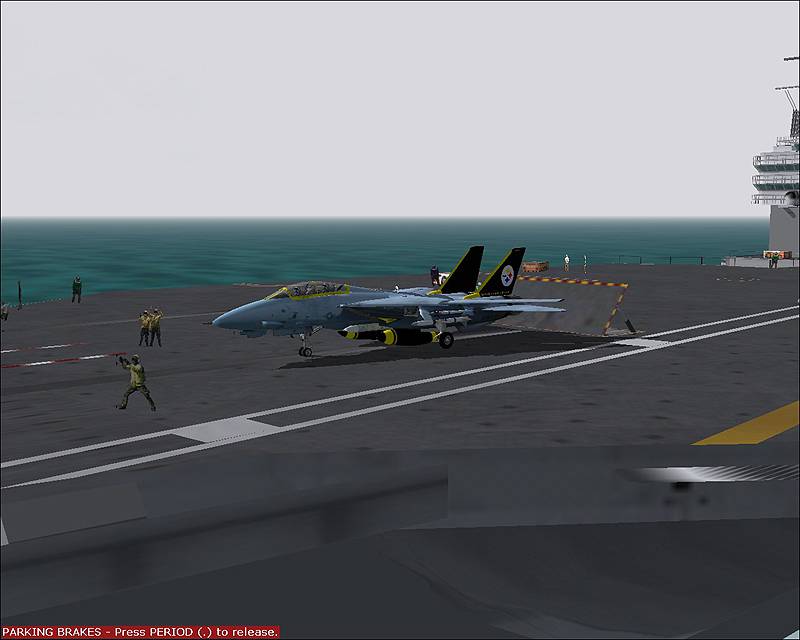 There... right about there ought to do it.