I took on another 747, this time from Commercial Level Simulation. I have to say that this is the best 747 version I flown yet; authentic engine and cabin sounds, smooth flight dynamics and the option to switch to and operate different panels. Gives "Share my aircraft" a whole new meaning: If I go multiplayer with this bird, I am going to put you to work if you hop in!!!! 😎 You will be surprised how accurate this aircraft is; it took several tries before I finally figured out the pre-take off settings for KBWI, such as adjusting trim and adding flaps: something I didn't have to do with other 747s!
Here is some screenies:
In the original house colors...with an AGS package!!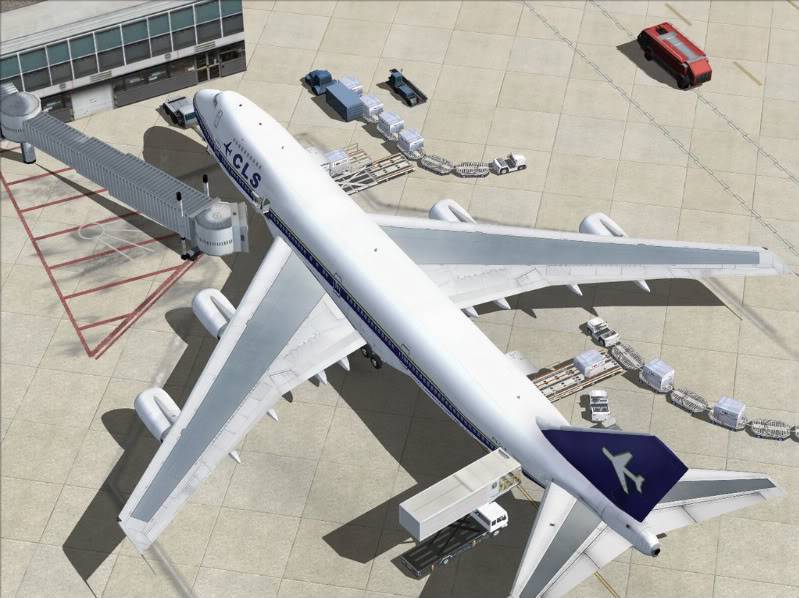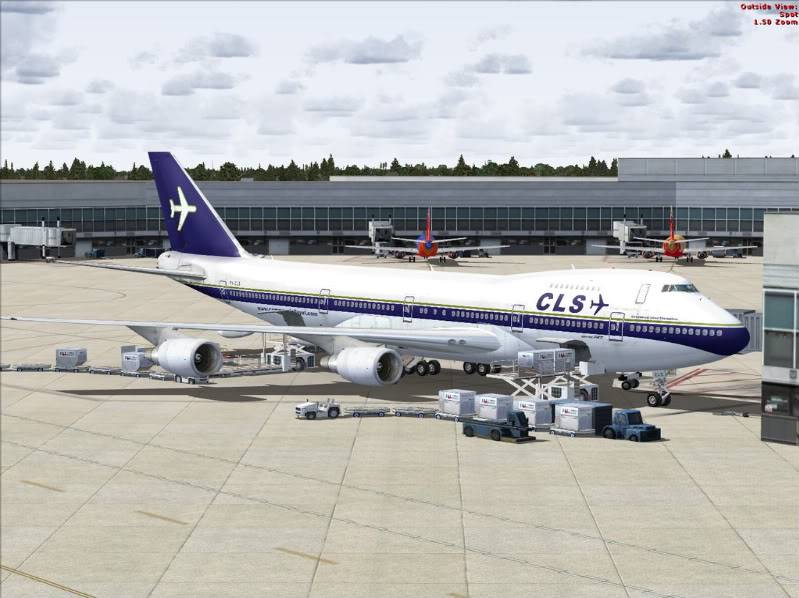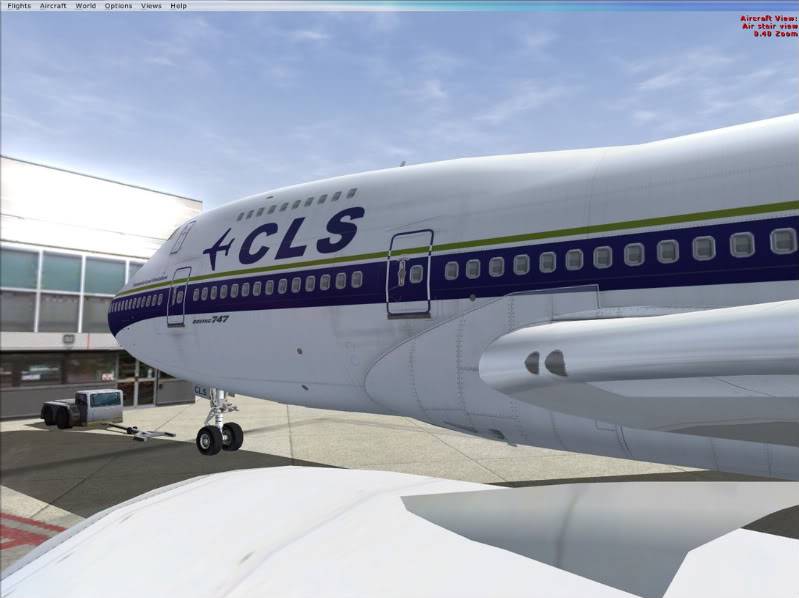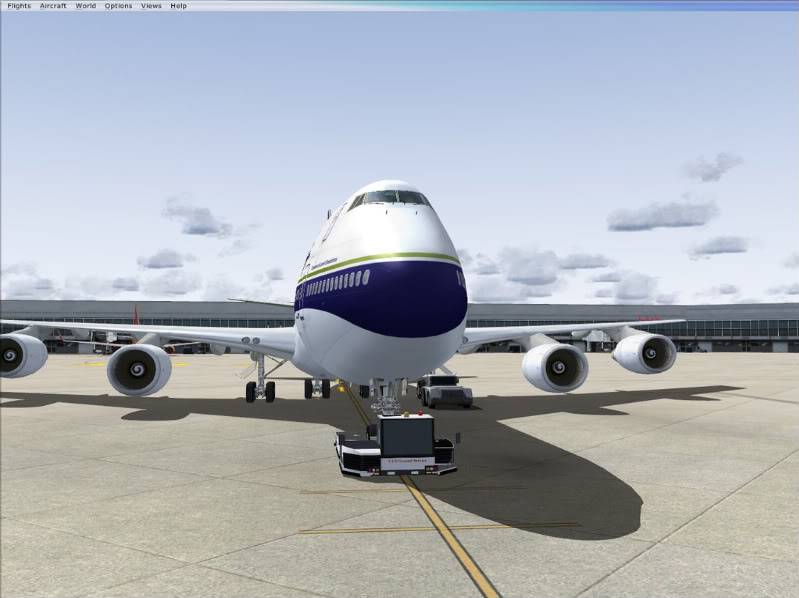 Here are some shots with the first livery; Northwest Airlines: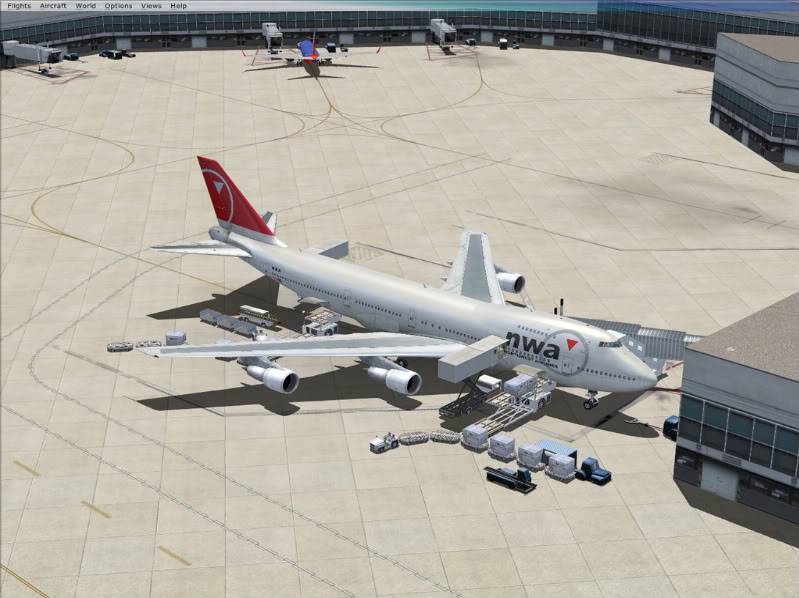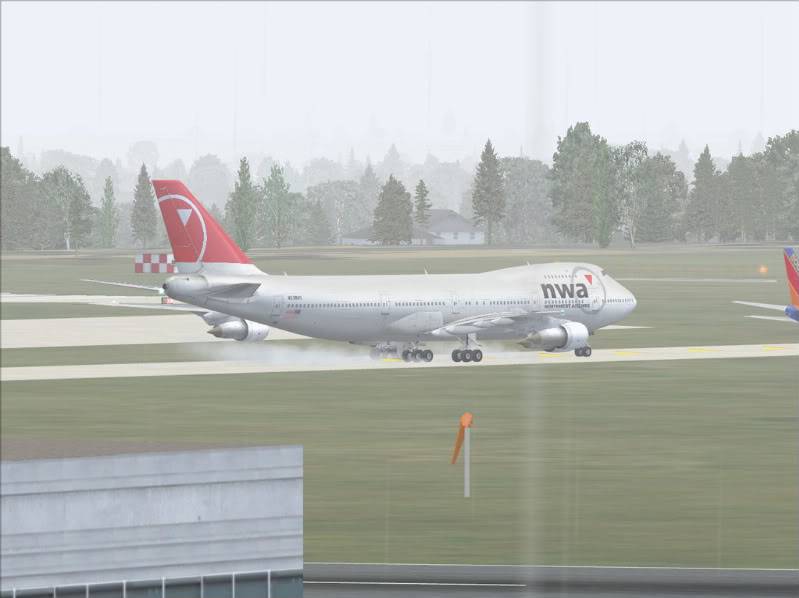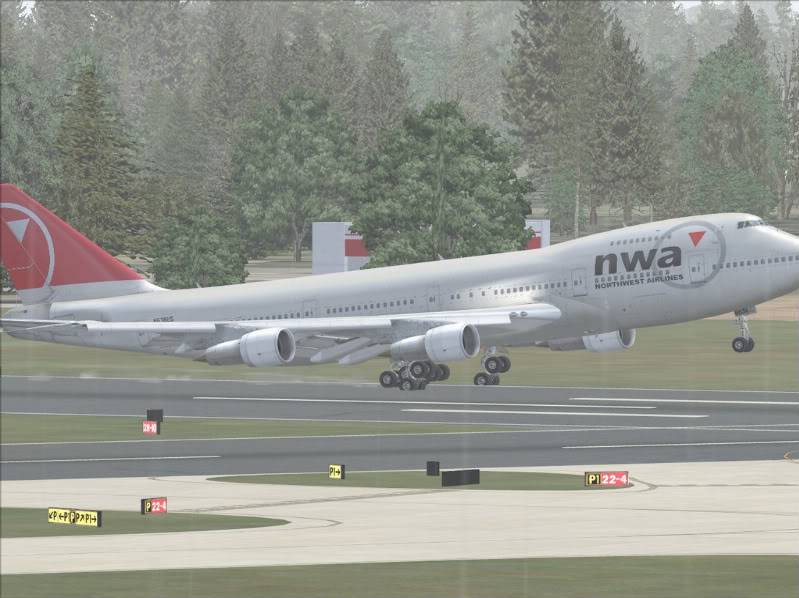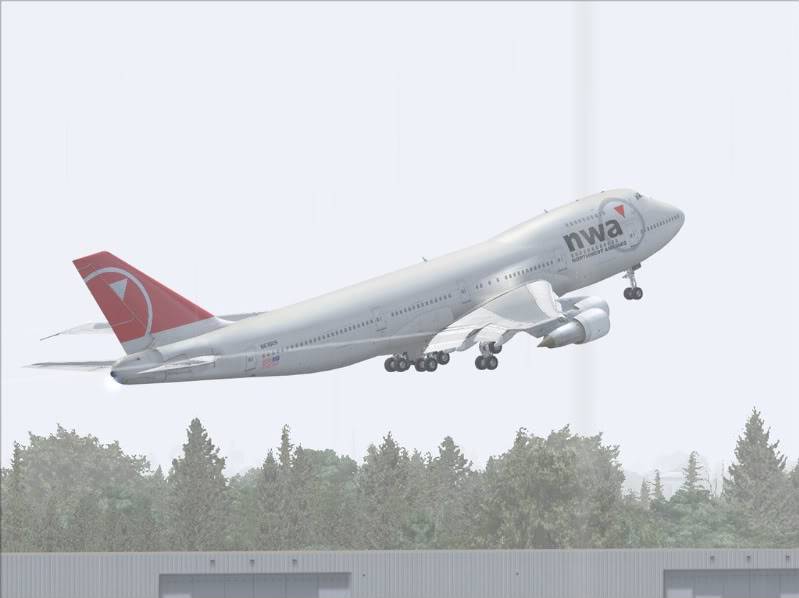 I will be adding Liveries to this new fleet, so I guess I am going to be back in the civilian aviation field for a while!!! 😛