Hey everyone.
Need sone help setting my NVidia Control panel up to work awesome with Flight Sim 9.
Iv taking some pics of the settings below. can anyone tell me what to change to get the best results of out flightsim 2004.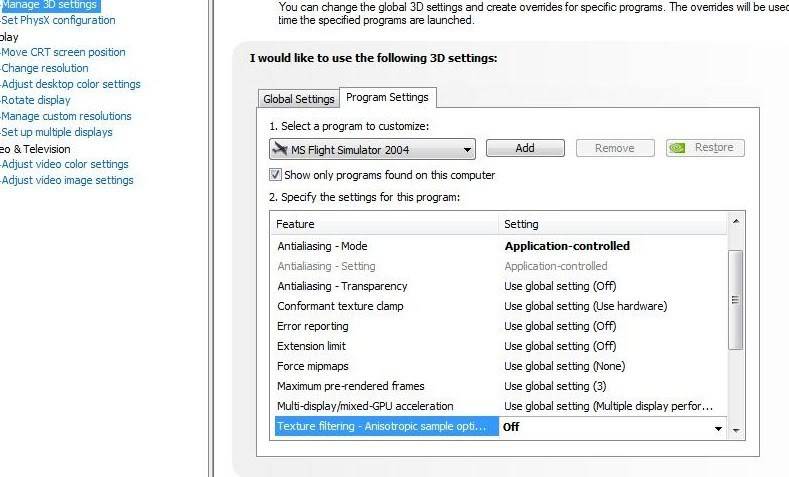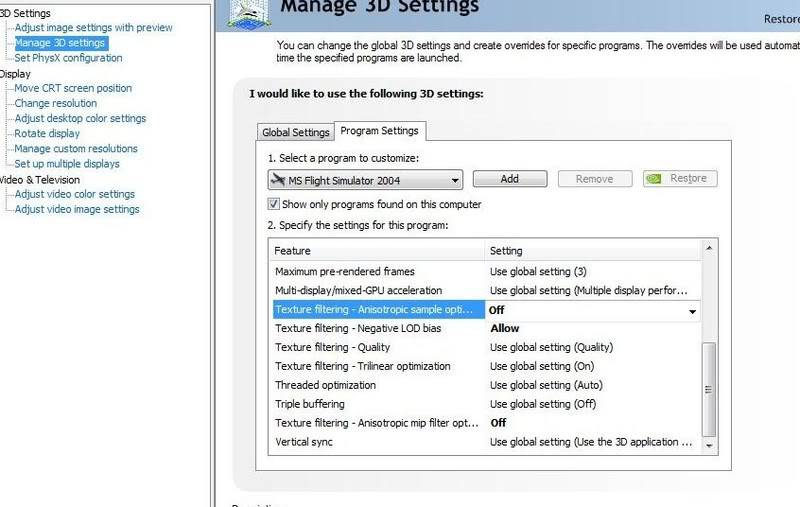 Thanks for the help.
EDIT: Now fixed! Thanks to Cheeks.