My Dog, Minnie, she was a Bulldog. In 2007 she had a huge tumor in her stomach but i paid out £257 just 1 week before Christmas last year for it to be removed. She was 9, the operation was risky but successfully.
early November 2008 she started to have a ear problem, i took her to the vets and they gave me cream & drops to help here.
Well, Last night she was scratching & crying really bad and blood was running down her ears. so i did the best i could to stop the bleeding. This morning i booked a appointment at the vets to have her checked out. ended up she had another tumor in the head near her ears.
Now being 10 and bulldogs only really survive until 8. the best option was to put her to sleep.
R.I.P 22 Febuary 1999 - 29 December 2008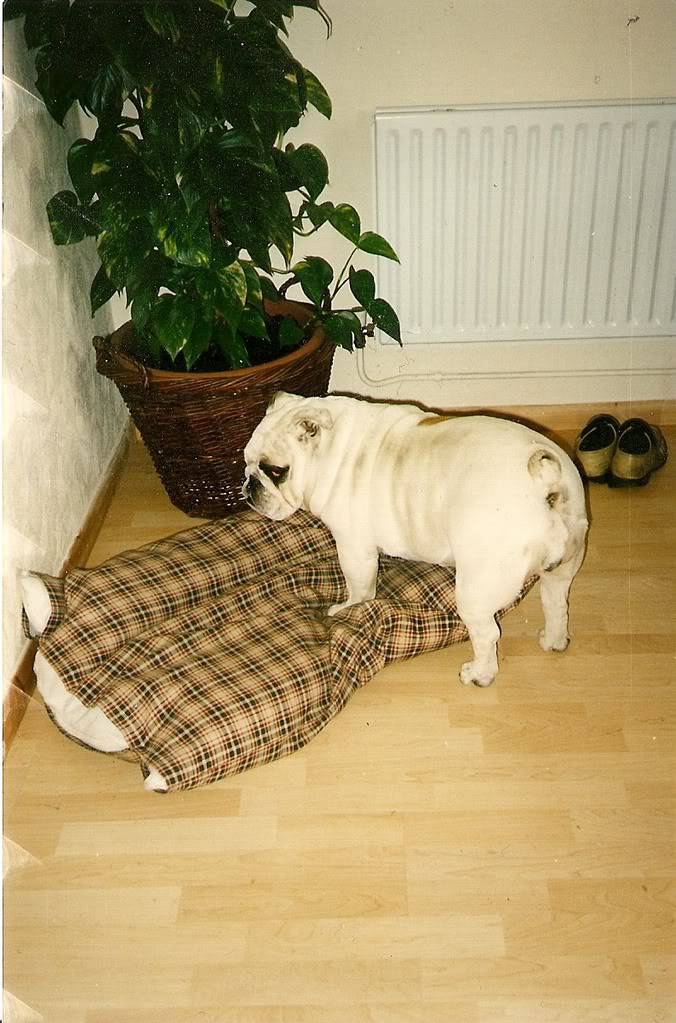 Minnie at 3years old^