Get ready...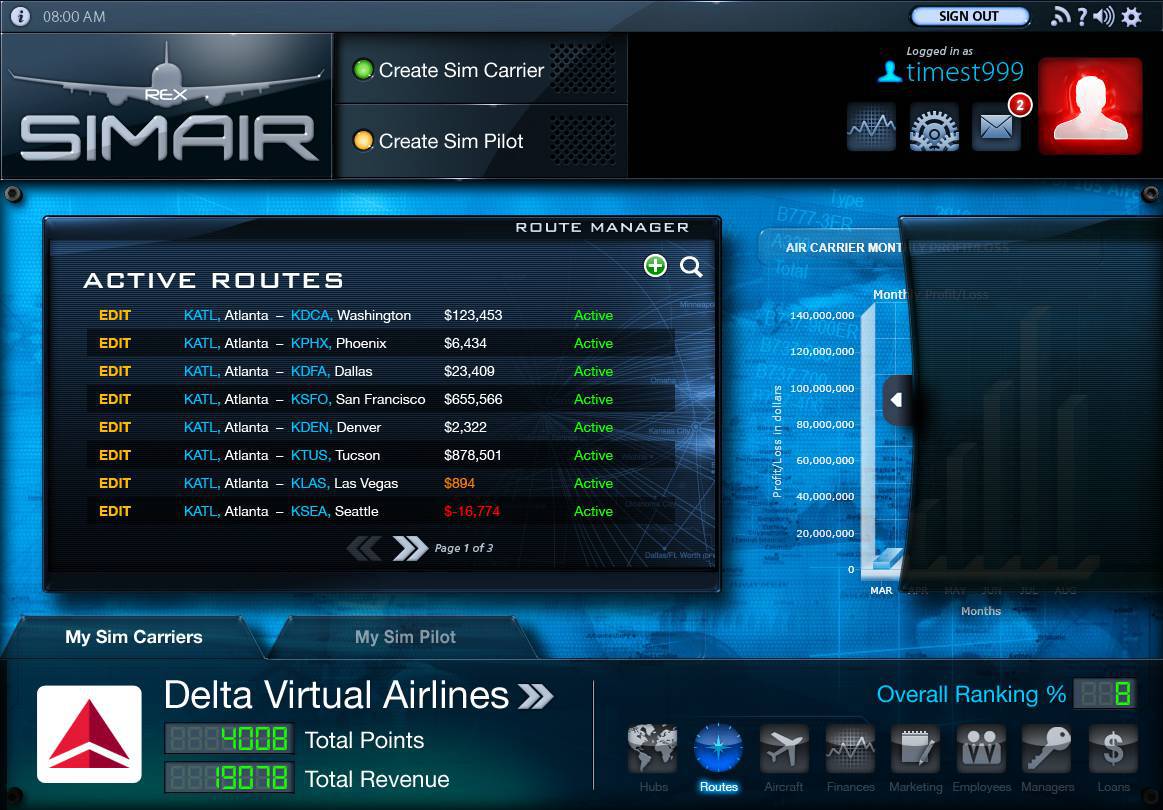 * Compete against other users in a massive multi-player experience.
* Run your SIM CARRIER as a single-user or as a team.
* Compete as an international / domestic / regional carrier or push others out to dominate as a local bush pilot.
* Purchase aircraft, compete for gates, pursue virtual passengers, or hire virtual or real SIM PILOTS to fly your routes.
* Face challenges and make decisions that actual carriers experience in the real world.
* Get hired by an actual person to fly routes for their SIM CARRIER.
* Log flight hours and earn respect with other SIM CARRIERS.
* Experience real-life delays when preparing for your flight, which will affect your earnings depending on the decisions you make.