After months of anticipation, and days of working, testing and having fun, I present to you, the one and only SF Carrier 2 - Multiplayer Carrier Ops Nimitz multiplayer mission for Microsoft Flight Simulator X Acceleration!
Now you can finally use Javier's Nimitz for FSX Acceleration in multiplayer and fly carrier ops with your friends. From using the IFLOLS "meatball" or the ILS on Jivko Rusev's HUD series to guide you into a landing, to trapping and launching on the deck of the carrier, you can do it all.
If you don't yet have Javier's Nimitz, we have included a lite version of it in this package, which only includes the clean deck configuration.
Features:
- Features Javier's Nimitz for FSX Acceleration (2.0)
- Support for up to 15 players
- Aerial refueling from AI aircraft
- Multiple custom cameras
- PLAT Camera information, courtesy Jivko Rusev
- Reward for landing on carrier
- Hidden reward Easter egg
- Compatible with Jivko Rusev's HUD ILS feature
For further information, please refer to the included documentation, post below or post at either of the forums mentioned in the aforementioned documentation.
Download from Striking Software
Download from Frosty Software
Download from Vectors Flight Community
Download from The Clanless
You will also be able to find the package available at most of the major FS addon libraries.
Note: A manual install version of the package is also available upon request.
Enjoy the mission, have a good flight and happy holidays 😀!
Orion Lyau
Screenshots: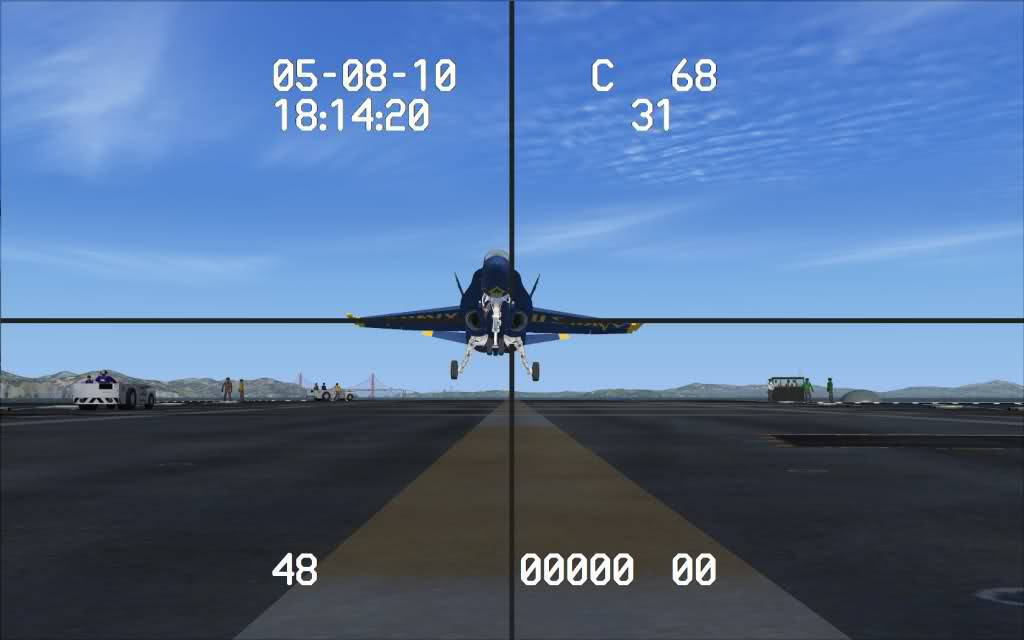 Colin landing on the PLAT camera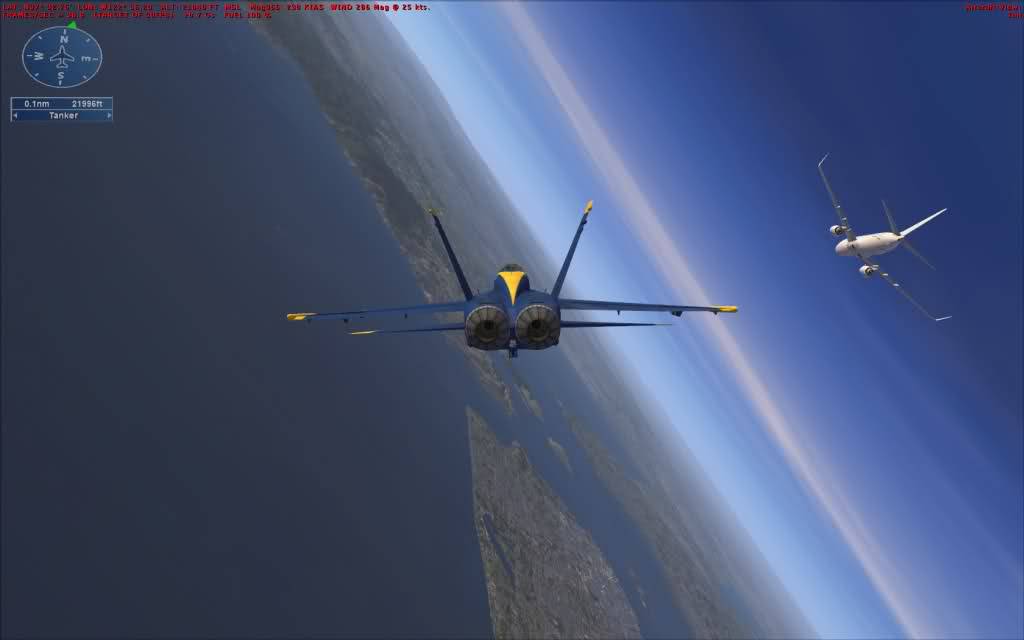 Done refueling and heading off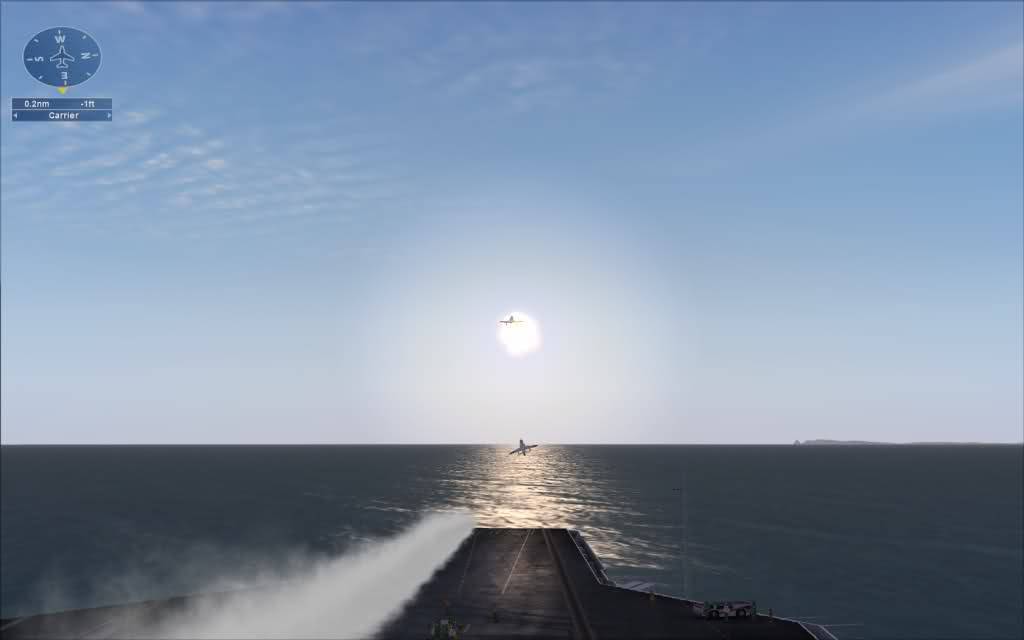 Launch from the Tower camera, with Dan following me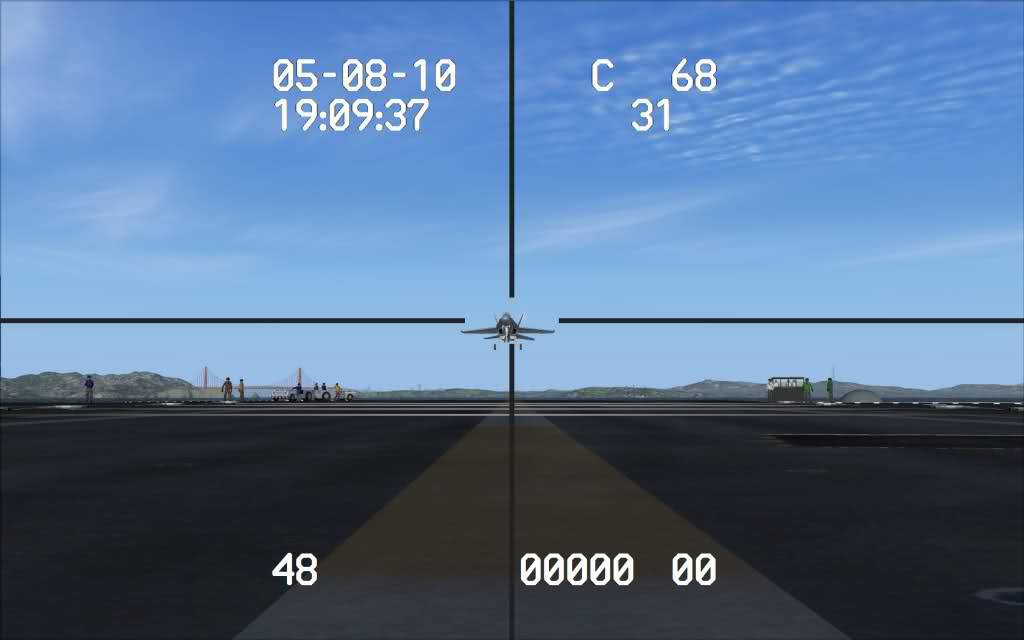 J.R. landing on the PLAT camera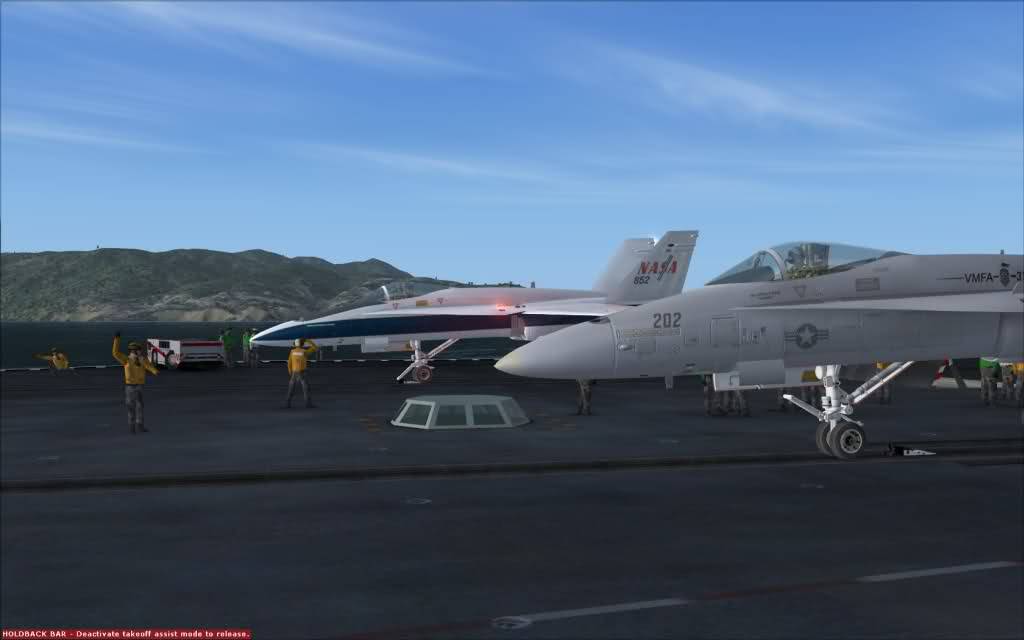 On parallel cats with J.R.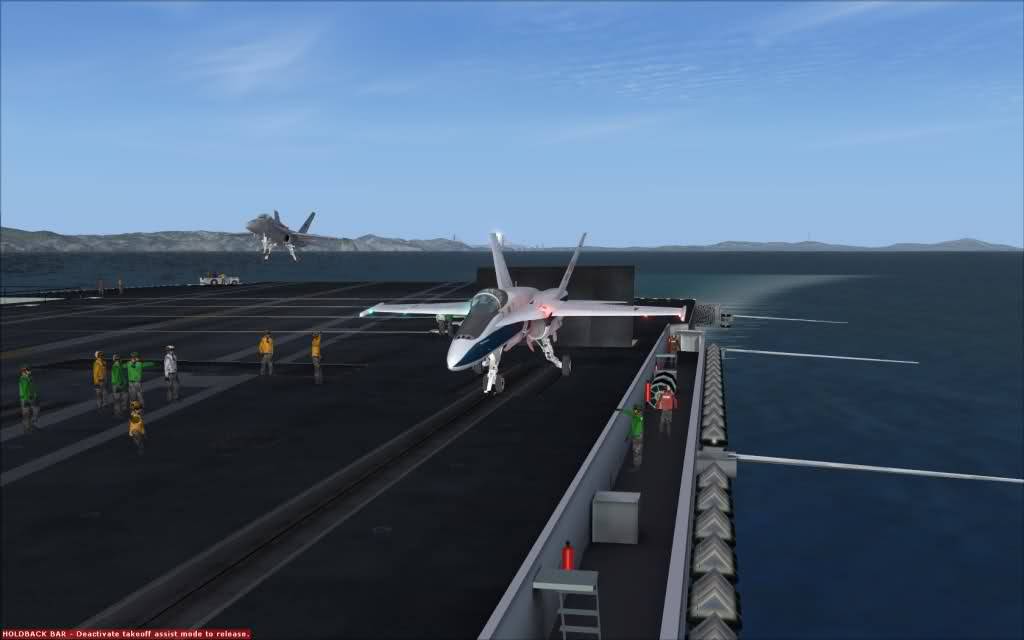 On the side cat with J.R. landing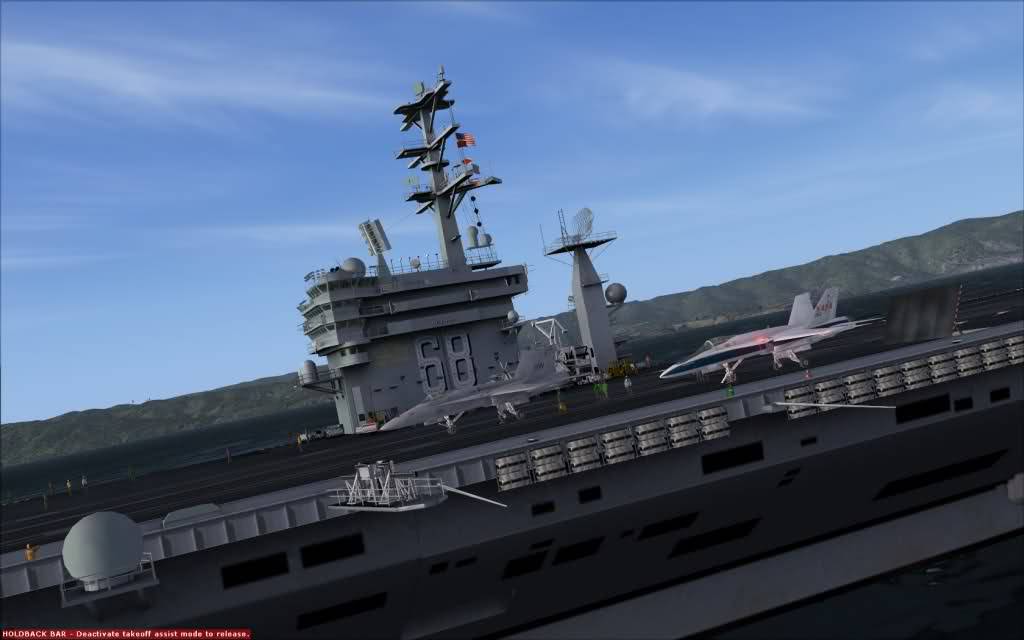 Side cats with tower in background, ready to launch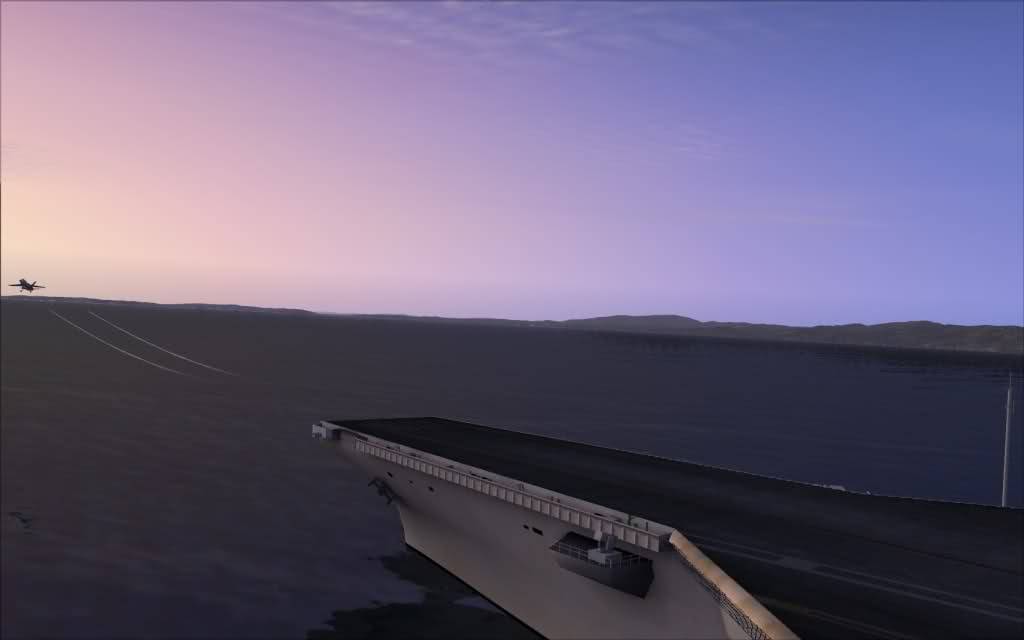 Dan taking off